Veteran runners now own schools in their counties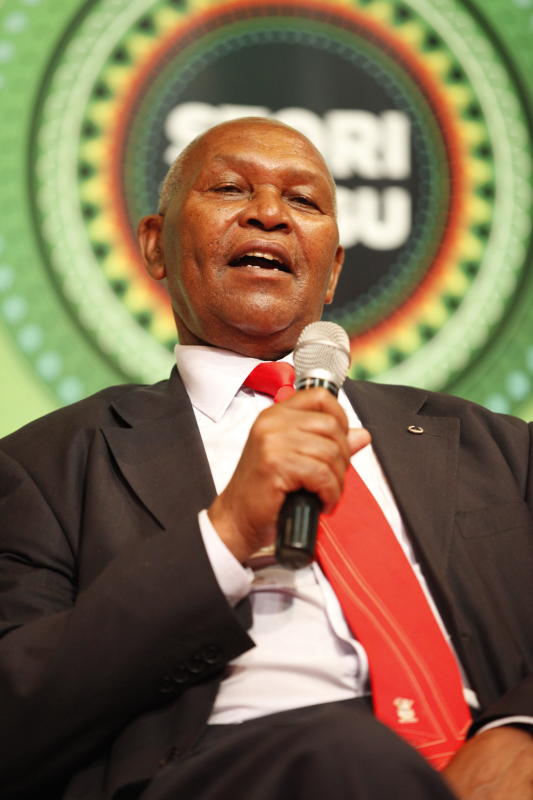 Kenya's athletics big shots across the country have shown that they can always give back to the community. And what a better way to do it than investing in education.
While walking across the gates of these schools, one distinctive feature will no doubt stand out: their storylines and athletics exploits share symbiotic relationships with names of their schools.
You might be tempted to think the Chinese had their ambitions in mind when they coined the proverb: "Give a man a fish, and you feed him for a day. Teach a man to fish, and you feed him for a lifetime."
From the legendary Kipchoge Keino, former world record holder Tegla Loroupe, three-time world 3000m steeplechase champion Moses Kiptanui, triple world record holder Daniel Komen to Tegla Chemabwai Sang, Kenya's first woman to compete at the Olympic Games; Kenyan stars harbour insatiable hunger to put money into centres of excellence.
Keino, the 1968 Olympic 1500m champion, laid down the marker and paved a golden path for Kenya's world beating stars in track and road running.
And right after hanging spikes, Keino anchored the stars in the race to invest in education.
He established Kipkeino Primary School inside Baraka Farm and later built Kip Keino High School, just next at his Kazi Mingi Farm.
Kipkeino High School, which was commissioned in 2009 by then International Olympic Committee President Jacques Rogge, is one of the top performing schools in Uasin Gishu County.
Tegla Chemabwai Sang, the first Kenyan woman Olympian in 1968, is an athletics coach and director of Chemabwai-Sang Education Centre in Maili Nne in the outskirts of Eldoret town.
Ms Chemabwai, who was married to the late Julius Sang, worked as an instructor at Moi University's West Campus under sports management course. She later transferred to University of Eldoret.
"I left University of Eldoret and decided to start my school. It's picking well," she said.
She has coached at the Olympics federation and lectured athletics courses at Moi University, also working as a tutor.
Chemabwai now handles physical exercise classes, training her budding athletes.
She says the teaching profession inspired her to establish the school since she has a strong attachment to children.
She also wanted to help her community by training children to participate in sports and especially athletics at a tender age.
Daniel Kipng'etich Komen, the current 3,000m and two-mile world record holder, who is still the only man alive to run two miles under eight minutes, has invested in a private school, Potters Academy in Eldoret's upmarket Elgonview Estate.
As he basks in the glory of world records, Komen has lofty dreams in education.
"There is no better way to change society than education. In sports, you make money but you need knowledge to invest," said Komen.
Felix Limo, the 2006 London Marathon winner, owns Felisons Academy, a private school at Kapseret on Eldoret-Kapsabet road.
Limo chalked up wins in Amsterdam, Rotterdam, Berlin, London and Chicago marathons before he retired in 2012. And immediately, he joined Methodist University for a Diploma in Animal Health and later enrolled at University of Eldoret for a degree in Veterinary Services.
"I love education. While I was racing abroad, I could visit academic institutions to understand their programmes. I nursed a dream of owning a school for a long time. And here it is," an excited Limo said.
William Mutwol, the 1992 Olympic 800m silver medalist, chose to invest far from Eldoret town.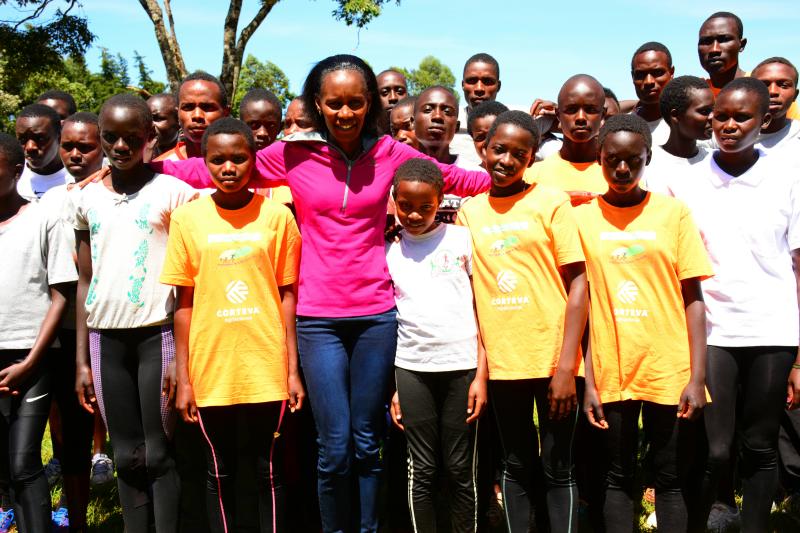 Since he laid the foundation for the steady Marakwet steeplechase production line, Mutwol leads a quiet life in the heart of the Uasin Gishu farmlands, where he runs a private school. He lives in Karuna, a formerly white settler farm in Moiben. He chose to invest around his rural home and most residents simply know him because of the school, and not because of bagging a medal in the Olympics. He owns the St Marcel Rayfarm Academy, which is among the leading schools in Uasin Gishu County. And because he is frequently at the school, most people refer him as mwalimu (teacher).
The late Paul Koech, 1998 world half marathon champion, established Major Paul Koech Academy in Soy Constituency.
Koech won 10,000m bronze at the All Africa Games in Harare, Zimbabwe, in 1995 before claiming 5,000m African title in Yaoundé, Cameroon, in 1996.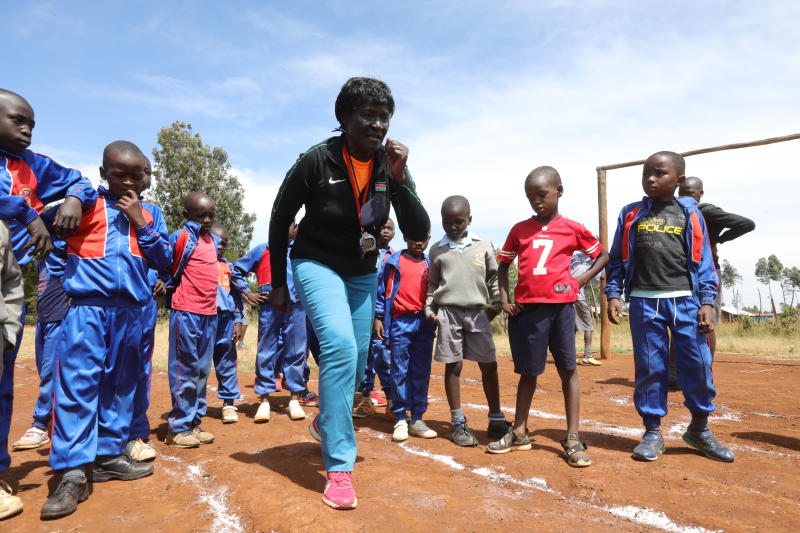 He then finished sixth in 10,000m at the 1996 Olympic Games in Atlanta and fourth in the same event at the 1997 World Championships in Athens.
Sammy Lelei, the 1995 Berlin Marathon winner in a personal best mark of 2:07.02, owns and runs Lelei Secondary School in Moiben Constituency.
James Moiben, third at the Frankfurt Marathon in 2002, and who basks in a personal time of 2:10.07 set at Paris Marathon in 1999, established James Moiben High School in Ziwa, Soy Constituency.
In Elgeyo Marakwet County, former world 3000m steeplechase record holder Moses Kiptanui is another trailblazer of centres of excellence.
Unlike his other peers, Kiptanui – the first man in the world to run 3000m steeplechase sub-eight minutes – opted to invest in public schools.
Together with Shoe4Africa, an American charity organisation, he established Shoe4Africa Moses Kiptanui Primary School.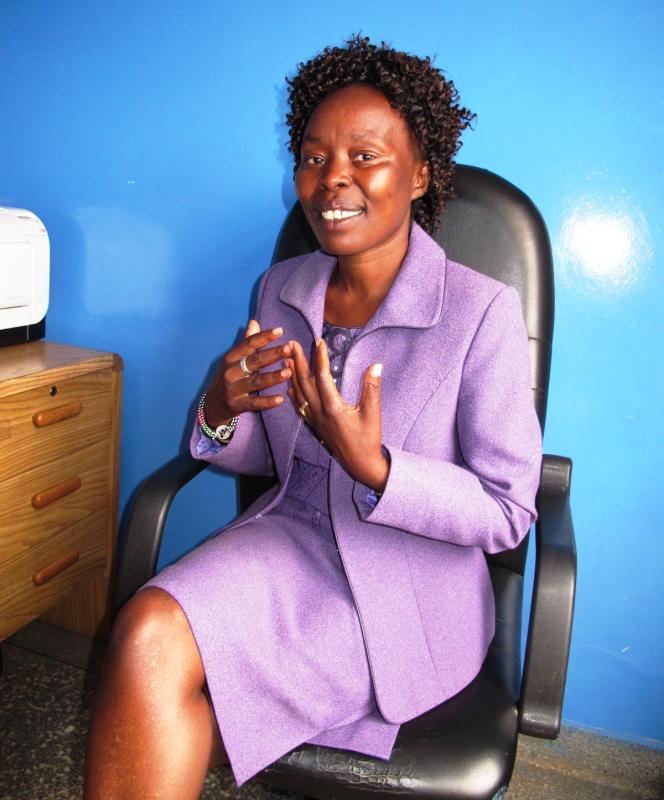 "I decided that we must have a school at Kaborowa area since the neighbouring ones - Chesubet and Kamoi primary schools – are far apart. I was touched seeing young children trek long distances to school like we did," he said.
Kiptanui, who attended Marakwet High School, also established Moses Kiptanui Chepkok Primary in Chesoi.
Sally Kipyego, the London 10,000m silver medalist, found the need to start Sally Kipyego Shoe4Africa Kaptiony Primary School.
Christopher Cheboiboch, a runner up in Boston and New York marathons, owns Salaba Academy on Eldoret-Iten Road while Reuben Kosgei, the 2000 Olympic 3000m steeplechase champion, has built an academy in Kaptagat.
Siblings in Michael and Joseph Chesire own and run Kapserere Academy in Chepkorio in Keiyo South. Joseph featured in 1500m at the 1996 Olympic Games in Atlanta.
Former world Half Marathon silver medalist Josphat Kiprono established Talai Academy, while retired marathoner Michael Kapkiyai owns a school on the Iten-Eldoret road.
In Nandi County, three-time London Marathon winner Martin Lel helped built Martin Lel Shoe4Africa Primary School near Mosoriot, as 2007 world 800m champion Janeth Jepkosgei extended her philanthropy to Shoe4Africa Kabirirsang Primary School.
Laban Rotich, the 1999 World Cup 1500m champion, set up Laban Rotich Academy, while Paul Korir, the 2004 World Indoor 1500m champion, possesses an academy in Cheptarit.
Shem Kororia, the world half marathon champion, started Shem Kororia Primary School in Kaptama, Bungoma County while former world marathon record holder Tegla Loroupe owns Tegla Loroupe Peace Academy in Sioi, West Pokot County.
Another athlete, James Kwalia, owns Ever Green Educational Centre in Trans Nzoia County, while Paul Kipsiele Koech, the third fastest marathoner in history, helped build Kapchekworo Primary School in Sotik, Bomet County. Four-time New York Marathon winner Mary Keitany is associated with The Mary Keitany Shoe4Africa School in Baringo.
In Nairobi, Sammy Macharia and Veronica Nyarwai run Kenswed High School in Kibiko, Ngong.