It was my mistake: Elijah Manangoi confesses, apologises to country after two-year ban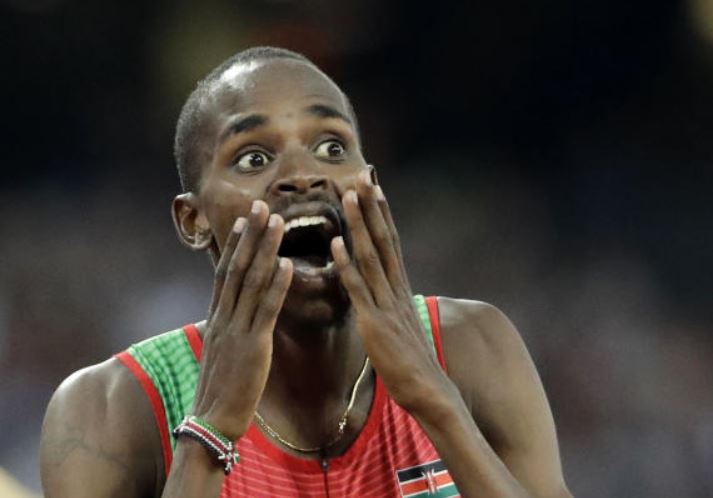 As the world shifted focus to the rescheduled 2020 Olympic Games in Tokyo, which is set for next year, Kenyans had 2017 world 1500m champion Elijah Manangoi in their minds.
But on Friday, the Athletics Integrity Unit (AIU) broke the shocking news – that Manangoi had been slapped with a two-year ban for whereabouts failures.
Apart from world champion Timothy Cheruiyot, Manangoi was expected to win a medal.
Athletes are required to submit their whereabouts for one hour daily, as well as their training information whenever they are wanted for out-of-competition testing.
And when an athlete fails to update their whereabouts and misses doping tests three times, they are considered to have violated anti-doping rules.
27-year-old Manangoi who was provisionally suspended in July was apologetic. It was my mistake, he said.
"I have received the verdict from AIU and as I sit here, I have acknowledged that I made a mistake on my whereabouts failures and I have accepted their decision, though it will be difficult to forgive myself," Manangoi said in a statement on his Facebook page.
"I am sorry for disappointing my country, Athletics Kenya, my management, my coach and all whom I have betrayed their trust," he continued.
He urged athletes across the world to "seriously take care of their own whereabouts" to avoid unnecessary sanctions, saying his being banned was shameful.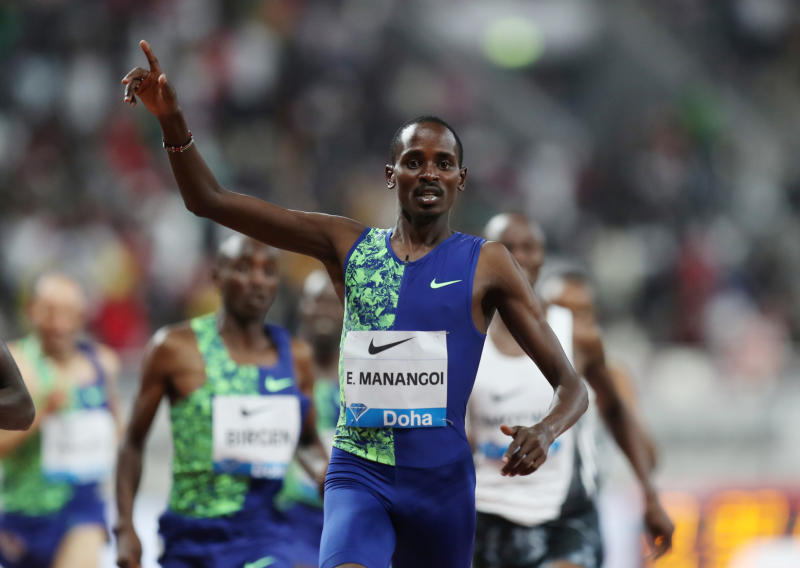 "It seems simple but a slight mistake can be costly at the end. It's shameful," he added.
Manangoi claimed he has not used banned drugs and will be back on track after serving the two year-term.
When Manangoi was provisionally suspended in July he described the decision as devastating.
"What I can say is each of the missed tests happened during 2019, my case has nothing to do with prohibited substances and I've always competed as a clean athlete," Manangoi said in July.
According to the AIU's verdict, Manangoi missed tests last year on July 3, November 12 and December 22.
The Unit dismissed the athlete's explanations for the missed tests which included delayed luggage after a flight which left him with no house keys, heavy traffic at 5-6am after working a night shift for the Kenyan Police and a mistake by a delegate logging his whereabouts information on his behalf.
His ban was backdated to start on December 22, 2019, which is the date of the third whereabouts failure and he is expected back in track next year.
In January, former world marathon record holder Wilson Kipsang and 2016 Olympic 800m finalist Alfred Kipketer were provisionally suspended.
On July 23, Manangoi become the third global star to be suspended. And it became clear that 2020 had turned out to be the year for whereabouts violation despite disruptions caused by Covid-19 pandemic.
By September, nine athletes from three countries (four Kenyans, three Americans, two Bahrainis) had been provisionally suspended for whereabouts failures — by comparison, only two athletes were suspended for the same violation in 2018 and 2019 combined.