Why long-distance races world records have been falling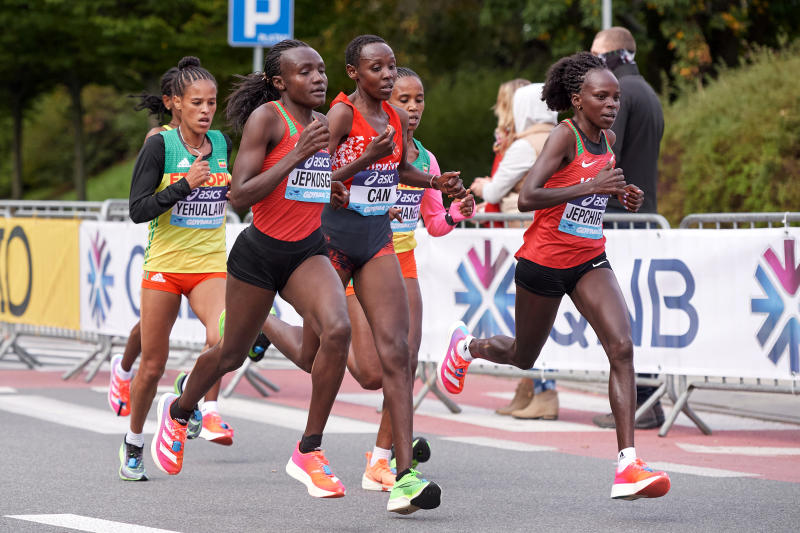 Shoe wars are not over yet, but rigorous training helps record come down
Combination of training, laser-light technology, shoes and experience resulted in records tumbling with Cheptegei a major beneficiary.
Since the athletics calendar resumed in early August, records have been tumbling at an unprecedented rate. This baffling trend has left many pundits struggling to explain the phenomenon.
It began with the in-form Joshua Cheptegei breaking the 16-year-old 5,000m world record in Monaco on August 14.
Shortly thereafter, on September 4, Sir Mo Farah broke the one-hour world record at the Brussels Diamond League running 21,330m bettering the record of 21,285m set by the Ethiopian great Haile Gebrselassie in 2007. On the same day, the Dutch long distant sensation Sifan Hassan also set a new one-hour world record of 18,930m dethroning the previous holder Dire Tune of Ethiopia whose record stood at 18,517m.
Come October 7, Joshua Cheptegei was at it again; in a metronomic pace he shuttered the 15 years old men's 10,000m track record by 6.53 seconds taking it to a new level of 26 minutes and 11 seconds. A few minutes earlier at the same venue, Ethiopia's Letesenbet Gidey had broken the women 5,000m record with a stunning run of 14 minutes and 6 seconds breaking Tirunesh Dibaba's 12-year-old record.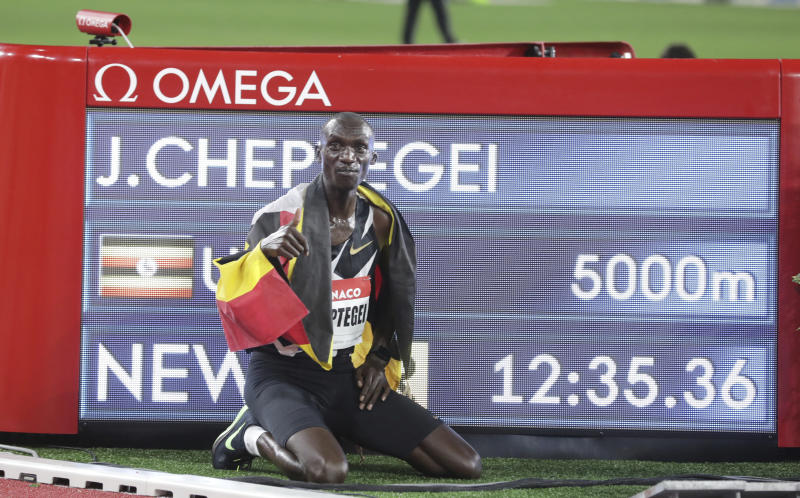 Kenyans were also eyeing this record-breaking frenzy. Peres Jepchirchir set two-world records over the half-marathon course in a span of 42-days! First, it was in Prague on September 5 where she set the Women's-only world record at 1:05:24 by finishing dramatically — 2 seconds ahead of the silver medalist (Ethiopian-born German Melat Kejeta) and 3 seconds ahead of Yalemzerf Yehualaw who got the Bronze medal. The frosting on the cake came on October 17 at the World Athletics Half Marathon Championships in Gdynia-Poland. Peres Jepchirchir beat a strong field of Kenyan and Ethiopian runners to lower her own women's-only race world record by 18 seconds to 1 hour 5 minutes and 16 seconds.
To a casual eye, these record-breaking performances could be due to the prolonged rest and recovery period athletes have had courtesy of Covid-19 movement restrictions that gave them time to heal from previous injuries. However, the answer is not that simple and straight forward!
When one keenly looks at these athletes who have been shuttering world records, one sees seasoned runners with many years in the profession and of course, lots of experience.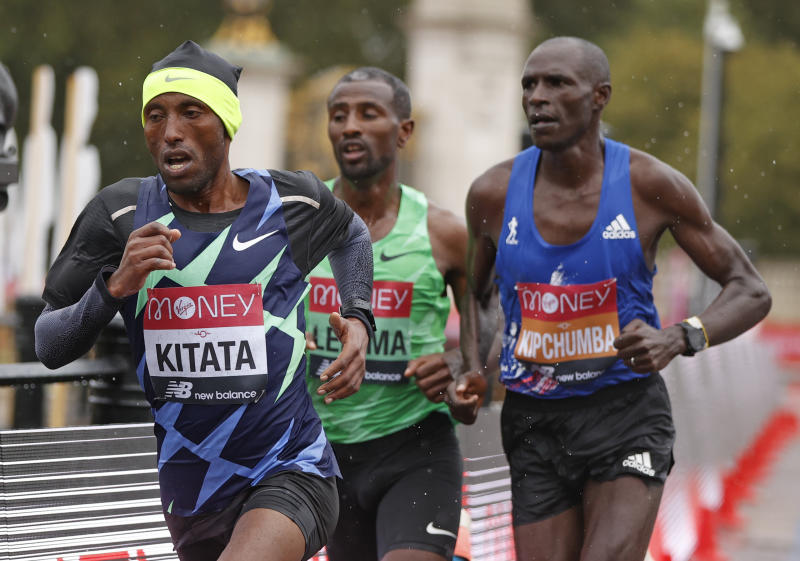 Take the case of Peres Jepchirchir, who won the 2016 Cardiff World Half Marathon championships. A year later in 2017 she set a new half marathon world record (in a mixed race) -while a few weeks pregnant — by clocking 1 hour 5 minutes and 6 seconds. Such sterling performances under sub-optimal conditions goes to show the kind of mental strengthen and body stamina needed to be at the very top of one's sport.
For the man of the moment, Joshua Cheptegei, the big stage is not new to him. In the last 12 months; he has broken the 5km road race record, the 5,000m track record, the 10km road race record and now the 10,000m track! Prior to all these achievements, Cheptegei had been crowned the World Champion in the senior race of the 2019 World Cross Country Championships held at Aarhus, Denmark. This is surely his year and it will take something special to beat him at these races.
Training mentality
For an athlete to run this well one needs a meticulous training regimen and psychosocial support. Most elite athletes who were used to training in big groups and living in residential training camps were greatly disrupted by the closure of these camps and the reduction in training group sizes. The herd training mentality works well by nudging athletes to remain consistent to their schedule. However, when this external support structure is withdrawn, an athlete has to dig deeper for their own intrinsic mental strength.
From the current outstanding performances that have led to either world-records or podium finishes, majority of these stellar athletes stuck to the training regimen they were familiar to prior to the pandemic i.e. training alone or with a pace-maker or two and living in their own private camps (at home).
Secondly, they were greatly optimistic that the suspension of competitions was going to be lifted at some point albeit with a short notice. This optimism gave them the positive energy to train and be in shape without the pressure of a regular season. This way, they were able to stay within their weekly training mileage irrespective of the closure of training tracks (in stadia), residential camps or gyms.
For instance, Peres Jepchirchir had to revise her training routine from over-reliance on her former Italian Coach (Gabriela Nicola) who relocated to Italy and use the old training schedules — that they had previously drafted — to train with a single pacemaker under the guidance of her husband (Davis Ng'eno) who is also a former athlete.
This was also the case for Vincent Kipchumba who had been training alone or sometimes with a small group in Kapsaret villages (on the outskirts of Eldoret). Just like Jepchirchir, Kipchumba is managed by Gianni Demadonna. As an athlete with a personal best of 2 hour 5 minutes and 9 seconds, he did not go out of his training regimen during the lockdown period, but stuck to the old and familiar. His efforts bore fruit during this year's London Marathon in October where he finished third with a time of 2 hours 5 minutes and 42 seconds missing the title by 2 seconds.
Advances in sports technology can also not be understated. This season in the track races, the wave-light pacing technology was adopted for both the 5,000m and 10,000m World Record attempts. Though controversial, this technology keeps the athlete in check and avoids the randomness in lap-splits that comes when an athlete relies on body fatigue levels and gut feeling. As long as the athlete keeps up with the wave-lights, they get reassured that they are within the world record time through the entire race. Previously, once the pacemakers dropped out, the athlete chasing a world record had to keep looking at their wristwatch for assurance of their pace.
Shoe-wars
The shoe wars are not over yet! In September, the new carbon-plated Adidas Adeos Pro road running shoes was launched in the Prague Half Marathon! These shoes were meant to challenge the carbon-plated Nike Vaporfly and Alphafly, and sure enough the new Adidas shoe lived to its billing when Peris Jepchirchir while wearing them broke two consecutive world records in close succession! Vincent Kipchumba almost won the London marathon in these shoes and so was Kibiwott Kandie (also managed by Gianni Demmadona) who won the Prague Half Marathon at a sizzling time of 58 minutes and 38 seconds!
Elite performance and possibility of breaking a world record is a combination of the athlete's unique training regimen, proper rest and recovery, a good frame of mind and supportive management. The pandemic came with its disruption, but the seasoned elites knew how to not only rest and recuperate but also to dig deep into their vast experience and return with a bang.
All eyes are now on the next big race, the Valencia Marathon scheduled for December 6th, as an elite only race. This year seems to be the year of elite-only marathons and with Peres Jepchirchir on the start list, anything is possible.
About the writers:
Paul Ochieng ([email protected]) is a Sports Economist and Dean of Students at Strathmore University.
Gerald Lwande ([email protected]) is a Biomedical Scientist