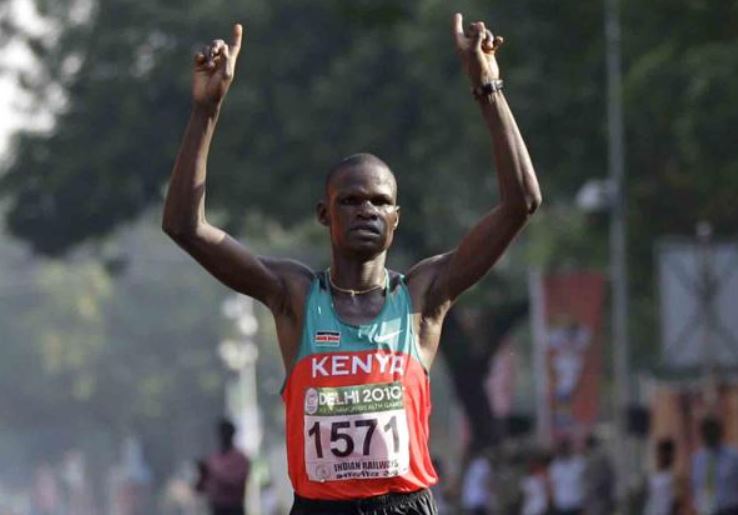 When he lost his parents at an early age, John Ekiru Kelai was heartbroken.
At 13, he was certainly too young and sought divine intervention thanks to his strong Christian background.
Like the poor wandering teacher writing in the sand found out in the desert, God answered Kelai's prayers.
He picked up sports and started with Duathlon — biking and running in three legs. His hard work and determination saw him named in the national team to Powerman World Long Distance Championships in Zofingen, Switzerland, in 2003.
Kelai later took up athletics and earned a slot into 2010 Commonwealth Games squad to New Delhi, India, where he won gold in marathon. But Kelai has come a long way.
Despite having battled numerous challenges in the cattle-rustling prone area of Katilu in Turkana County, Kelai cuts a different image in the athletics world — he uses prayer as a guide to ensure he stays ahead of the curve in distance running.
"Losing my parents when I was just 13 years old was bad, but it's even harder when one is left without parental guidance and love.
"I was first taken in by my late father's friend Alex Odinga Okach at Liyavo in Trans Nzoia. Later, I was taken back to school at Katilo Primary School which is run by the Catholic church," he said.
It was here that Kelai developed an intense love for sports.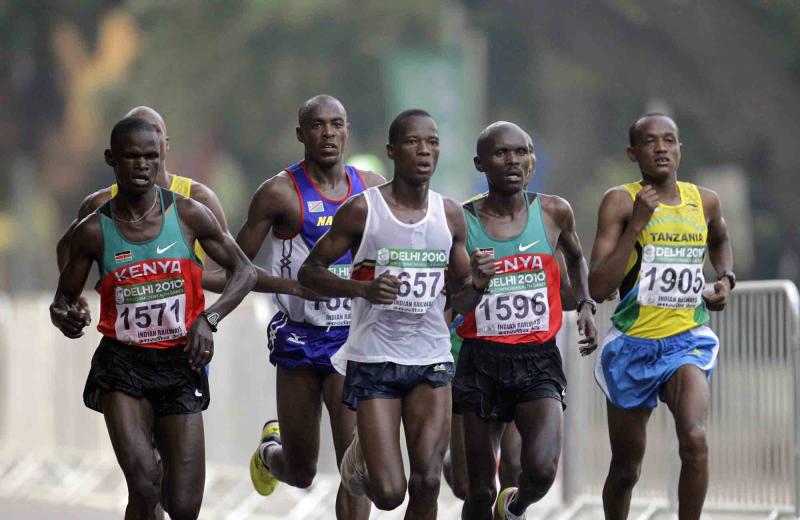 "I developed interest in sports when I competed in inter-class competitions where winners were awarded soda and slices of bread. This inspired me because I use to go without lunch."
He drew inspiration from Margaret Tanui, his class teacher's wife, who used to visit her husband at the school and would invite him for morning runs.
After schooling, he travelled to Eldoret to look for a job.
"While in Eldoret, I met Bob Bowness, a Singapore-based agent for triathletes. He was with his triathletes and he introduced me to biking. He realised I can do well after my trial biking Black Mamba Bike from Eldoret Town Hall to Lake Bogoria in Baringo in a day," he said.
The feat motivated Kelai and the result was amazing — he became the first Kenyan to win Asian duathlon dubbed Powerman Malaysia in 2002. The following year, Kelai said, he became the first Black man to compete in Powerman World Long Distance Championships in Zofingen, Switzerland.
"It was then that I felt confident of performing well in sports. But then came my lowest moment in the sport.
"My visa expired in Singapore. I was taken out of Singapore and had to spent the night at Free International Zone between Singapore and Malaysia.
"And luckily, I secured Malaysian visa the following day and later participated in a road race which I won," he said.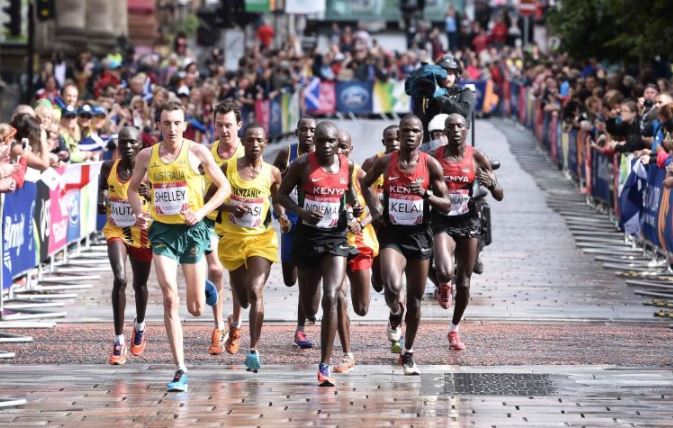 Kelai travelled back home and opted to switch to athletics. "It was not easy changing from triathlon and duathlon to athletics. But I had to work hard and pray.
"I was fortunate to get a chance to train at High Performance Training Camp at Kipchoge Keino Kazi Mingi Farm. The camp was run by IOC and IAAF (now World Athletics). Paul Ereng, the 1988 Olympic 800m champion was the coach. Ereng encouraged me a lot," he said.
Kelai never looked back. In 2010, he was selected into marathon team to Commonwealth Games in India where he ended then Kenyan men's marathon 10-year gold drought. He had finished fourth at the 2014 Commonwealth Games in Glasgow, Scotland.
"That's my greatest achievement. I come from humble background and I was eager to try new challenges. I have learned a lot.
"This made me cultivate a wide reading culture. I read a lot books. I have a library in my house and I do buy a book every time I travel out of the country. This helped me in my theological studies where I graduated in 2017 with a masters degree," he said.
With his experience in sports, Kelai says he will help nurture budding talents.
He is a staunch christian and does the sign of the cross at the finish in each and every race. Kelai also led the campaign for HIV Voluntary Counselling and Testing in Eldoret. "As a Christian, we must serve as role models. We should lead simple lives and show trust to our communities," he said.