Kenya's Peres Jepchirchir's journey to stardom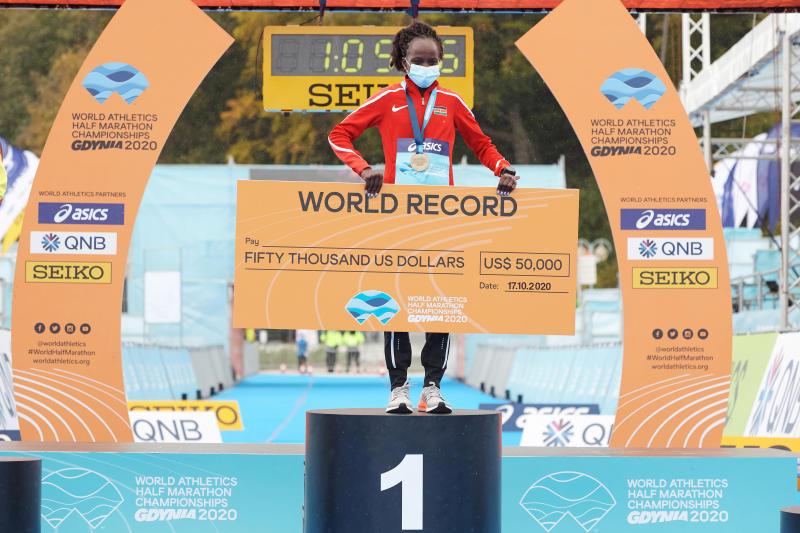 Peres Jepchirchir, who set a new women-only world 21km record on Saturday, has come a long way.
Despite facing arguably the strongest 21km field ever, Jepchirchir became the fourth woman to win multiple times at the World Athletics World Half Marathon Championships. She outsprinted German's Melat Kejeta and Ethiopia's Yalemzerf Yehualaw to win in Gdynia, Poland, in 65:16 – a new world record for a women's-only race.
It was the second time she has broken that record in as many months (she ran 65:34 in Prague on September 5). Jepchirchir also won the World Half in Cardiff in 2016.
Jepchirchir, who trains in Kapsabet under Italian manager Gianni Demadona was one of four women entered to have broken the world record (women's-only or overall) in the last four years, and, crucially, she was the only one to stay on her feet for the duration of the race.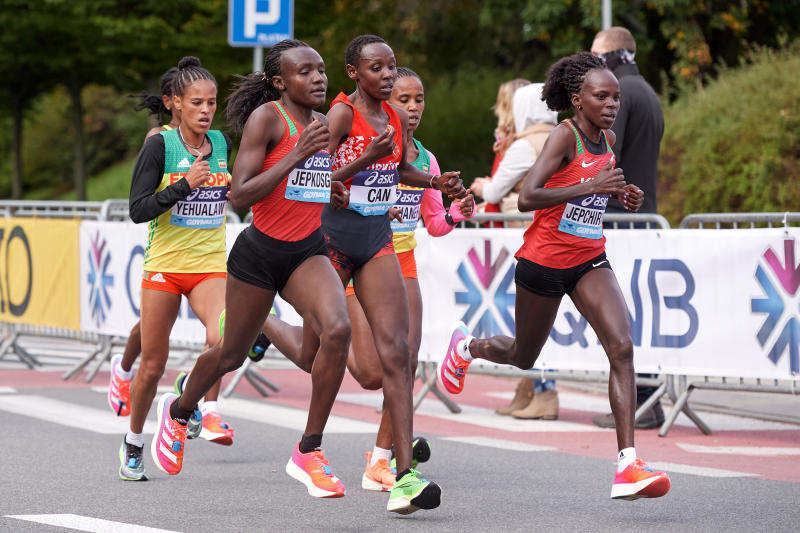 Four years ago, Jepchirchir was the best half marathoner in the world, winning the World Half title in 2016 and adding the world record to her resume at RAK in 2017.
She became pregnant soon thereafter, however, and missed the rest of 2017 and almost all of 2018 recovering.
In 2019, she showed promise by running 66:54 in Lisbon in October, and this fall proved she is back to her very best, setting two women's-only world records and taking down a loaded field in Gdynia on Saturday.
At only 27, we sure hope to see her in Tokyo in 2021 but she only has limited marathon experience. In her only serious attempt at the event, she won in Saitama last December in 2:23:50.