World Half Marathon Championships: Why Kenyans expect tough battle in Poland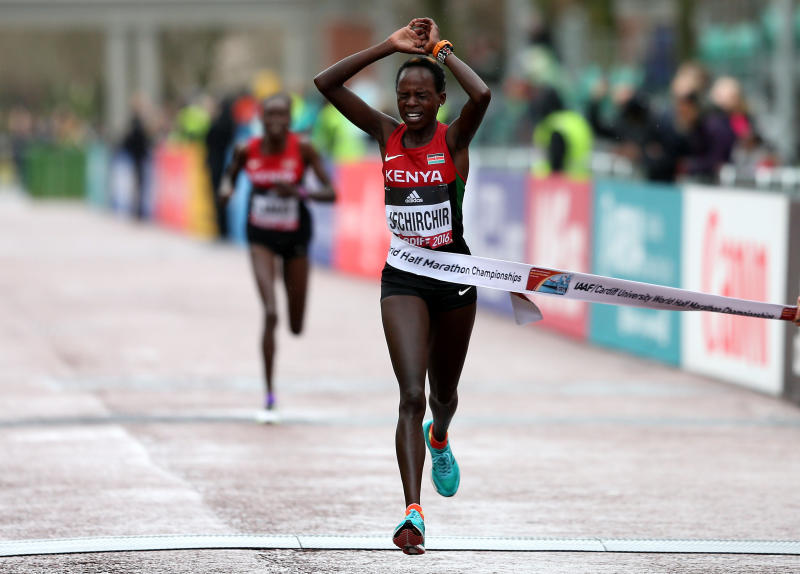 After a brilliant dominance in Copenhagen (2014) and Cardiff (2016) as well as second spot behind Ethiopia in Valencia (2018) in overall titles, Kenyan charges have a mountain to climb in Gdynia, Poland tomorrow.
Moses Tanui, who was the second Kenyan to win World Half Marathon Championships crown in 1995 is predicting a tough outing for Kenyans.
"The line up looks very strong. Look at Joshua Cheptegei, who is in good shape at the moment. But remember also competitions especially in championships have surprises. In 1997, I was in top form and everybody expected me to win. But I lost to Shem Kororia.
"I can't place my bet on any athlete. Kibiwott Kandie is also good. There are no pacesetters or technology. So, it's tricky. It's a powerful championship.
"It might be slow or fast. It depends on how specific countries will plan the races. Some countries may opt to use some of their as pacemakers," said Tanui.
The women's race will have two current world 21km record holders in Peres Jepchirchir (women-only) and Ethiopia's Ababel Yeshaneh (mixed gender) line up against one another.
From 2013 onwards there have been separate world records in women's roads events – one for women-only races, and one for mixed races.
And this year both half marathon records have been broken with Ethiopia's Yeshaneh clocking 1:04:31 at the Ras Al-Khaimah Half Marathon in February and Jepchirchir running 1:05:34 in a women-only race at the Prague 21.1K in September.
Jepchirchir's performance is the more recent of the two, so there is little doubt over the 27-year-old's form heading into Gdynia.
She is also a past winner of the title, having won gold in Cardiff in 2016, and she went on to set a short-lived world record of 1:05:06 in Ras Al Khaimah in 2017.
She gave birth to daughter Natalia at the end of 2017 and so missed most of 2018, but she returned to form last year with victories at the Lisbon Half Marathon (1:06:54) and Saitama Marathon (2:23:50).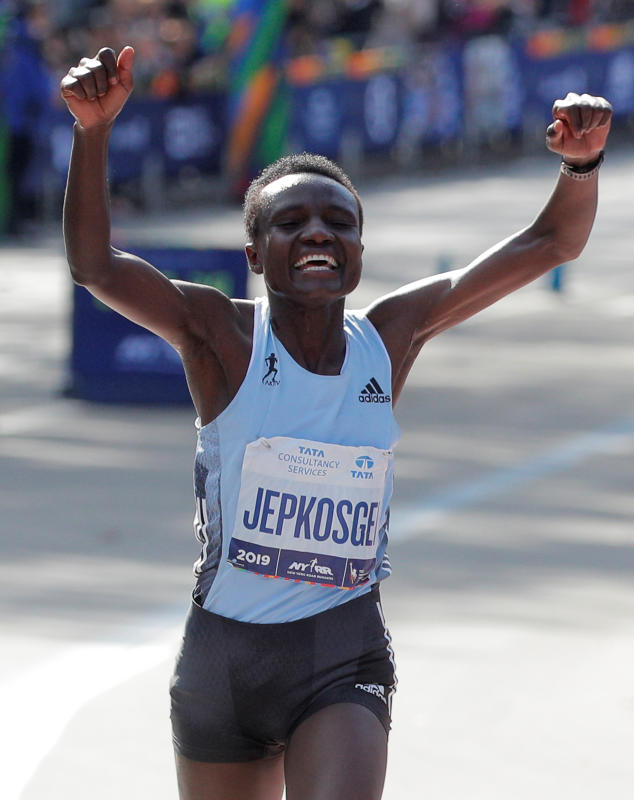 Yeshaneh, however, is a formidable opponent and she'll be lifted by the memories of their one previous clash, at the 2016 Delhi Half Marathon, where she finished three places and 36 seconds ahead of Jepchirchir.
Tomorrow's race isn't just about the two world record-holders, though. Netsanet Kebede Gudeta and Joyciline Jepkosgei, the gold and silver medallists from 2018 – and, incidentally, the previous world record-holders of the two women's half marathon marks – will also line up in Gdynia.
Gudeta won in Valencia two years ago in a women-only world record of 1:06:11, comfortably beating pre-race favourite Jepkosgei, who in 2017 had set two outright world records for the distance.
Since then, however, both women have had mixed fortunes. Gudeta hasn't won a half marathon since 2018, but she equalled the Ethiopian record of 1:05:45 in 2019. She also failed to finish the 10,000m at the World Championships in Doha, but Saturday's race could be an opportunity for redemption for the 29-year-old.
And while Jepkosgei – the fastest woman in history over 5km, 10km, 15km and 20km – hasn't quite yet returned to her record-breaking form from 2017, she impressed at last year's New York City Marathon to win on her debut at the distance in 2:22:38, just a few seconds shy of the long-standing course record.