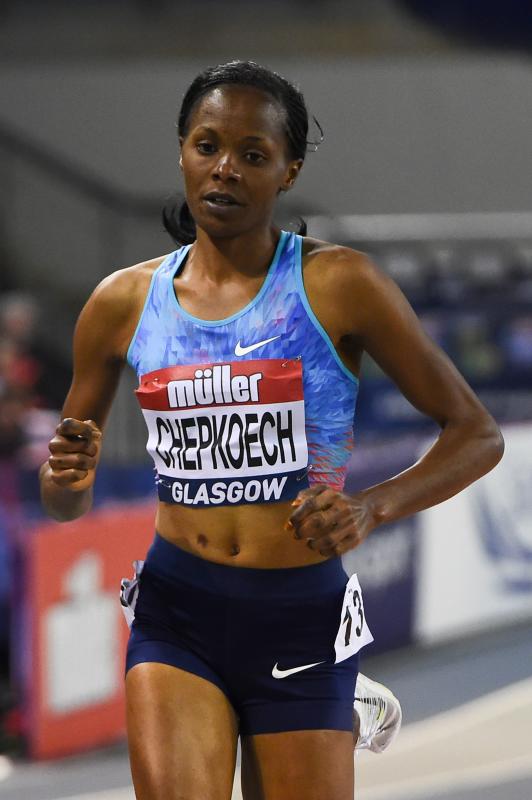 It has been a tradition to see athletes from other countries set the pace for Kenyans in major races.
But there seem to have been a departure –after Nicholas Kimeli and world 3,000m steeplechase record holder Beatrice Chepkoech helped Uganda's Joshua Cheptegei to a new world records in 10,000m (26:11.00) and Ethiopia's Letensebet Gidey in 5,000m (14:06.62) at the NN Valencia World Record Day on Wednesday night.
Martin Keino, who paced for seven world records, said it is not new.
He was the pacesetter for Daniel Komen when he set two all-time marks and Ethiopians Haile Gebresellasie and Kenenisa Bekele, who broke world records in 5,000m and 10,000m.
He led Komen to set world records in two miles twice posting 8:0354 and slapping the current record of 7:58.61 in Hechtel, Belgium, on July, 19, 1997.
Komen stands out as the only man alive to have run the two miles race under eight minutes.
Martin said: "The trend has kept changing. In recent years, Ethiopians were good in long-distance running but it has since shifted to Britain and Uganda.
It's not a question of the nationality of the pacesetter but the quality of the athlete.
"That's why Cheptegei needed a very good athlete in Nicholas Kimeli to take him through the 10,000m. Kimeli holds the second-best time in 5,000m this year.
"The same case is with Beatrice Chepkoech, the world 3,000m steeplechase record holder. Gidey needed an athlete who has done 8:44 in steeplechase to get her through the 5000m.
"Kenyans have the best athletes who are perfect in pace setting. I did it for Kenenisa Bekele and Haile Gebresellasie. There is nothing strange here," said Martin.
Martin said the hardest pace making duty was when Bekele was attempting the world record in Paris in 2005.