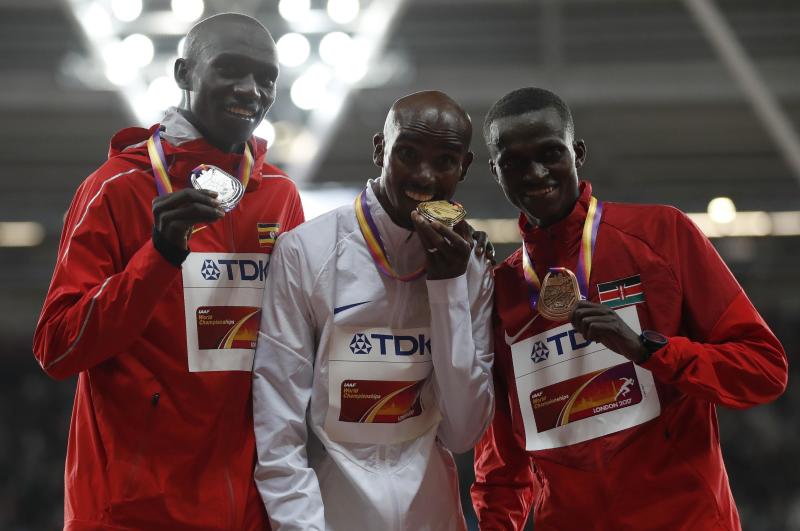 The atypical 2020 season is set to feature another stunning chapter today when Uganda's recently-minted world 5000m record-holder Joshua Cheptegei takes aim at the world 10,000m record at the Turia Stadium in Valencia, Spain.
Organisers of the event, dubbed the NN Valencia World Record Day, released details of Cheptegei's assault on the 26:17.53 mark set by Kenenisa Bekele in Brussels 15 years ago, the longest standing men's 10,000m world record in history.
Dutchman Roy Hoornweg will be the first pacemaker, gunning to cover the opening 1500 metres in 3:55 before Australia's Ryan Gregson takes command.
The consistent miler's duties include bringing the leaders through 3000 metres in 7:52 before handing the virtual pacing baton to Kenyan Nicolas Kimeli, who is targeting 13:05 at 5000 metres.
The talented 22-year-old is in strong form, clocking career bests of 12:51.78 for 5000m and 26:58.01 for 10,000m on August 2 in Monaco and September 19 in the Dutch city of Leiden, respectively.
More recently, he won the 5000m at the Kip Keino Classic World Athletics Continental Tour Gold meeting in Nairobi on Saturday.
Although Kimeli will try to reach the 6000-metre point, Cheptegei will likely race against the clock for much of the second half but will also have a wavelight as a reference over the waning kilometres.
Meanwhile, just moments after Shura Kitata sent shockwaves through the sport of marathon running by dethroning the great Eliud Kipchoge at the Virgin Money London Marathon, a World Athletics Platinum Label road race, the victorious Ethiopian experienced a seismic shock of his own.
Kitata's coach, the highly respected Haji Adilo, had remained in Ethiopia instead of accompanying his athlete to London for what Kitata had been told was family reasons.
It was only after Kitata's dramatic triumph in The Mall on Sunday that the athlete was informed of the real reason Adilo had stayed at home – a positive Covid-19 test that had forced him into quarantine.
The bombshell news had been deliberately withheld from Kitata by Adilo and the rest of his support team, who worried it might have a negative impact on his state of mind in London.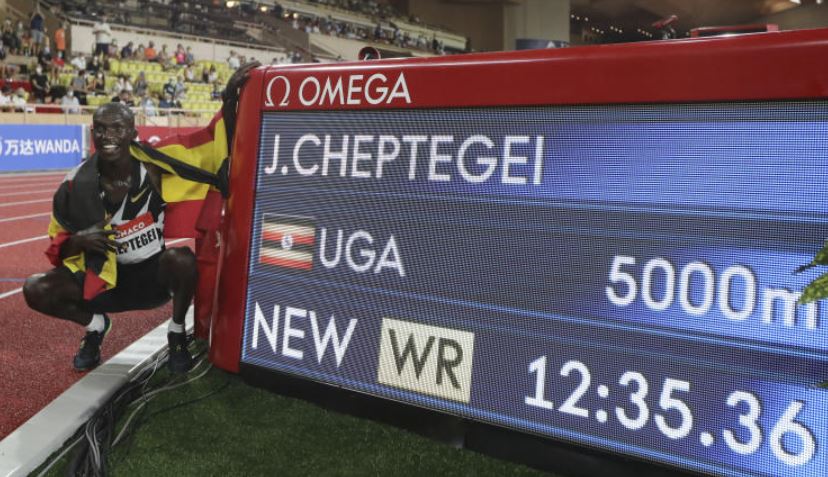 And even though Adilo's positive test had been revealed in the media several days before the race, the news somehow never filtered through to Kitata. Social distancing rules at the athletes' out-of-town hotel had insulated the Ethiopian from any gossip.
Instead, Kitata went to the start-line on Sunday in blissful ignorance, which turned to blissful joy a little over two hours later when he outpaced Kenyan Vincent Kipchumba by a single second in a dramatic final sprint to win in 2:05:41.
Kipchoge, meanwhile, was left languishing in eighth place in 2:06:42 after suffering a mid-race problem with his right ear and cramp in his hip. The Kenyan's 10-race winning streak had come to a crushing end.
"First, I had a Covid test with my coach (in Ethiopia)," explained Kitata. "On that day, my coach is with me. We are together. Nothing is happening. But after that test, I didn't see him physically. He called every day, speaking to me and the assistant coaches, but I did not see him.
"Up until the flight day (to London), nobody told me that he was affected. Before, he told me that we would go together, no problem. Maybe he thought that I would be shocked because at the airport I called him and he told me he had a problem with his family, kids.
"He said to me, Maybe I will come to London on Saturday or Friday'."