Javelin: Kiprotich called on to succeed 'You Tube Man' Yego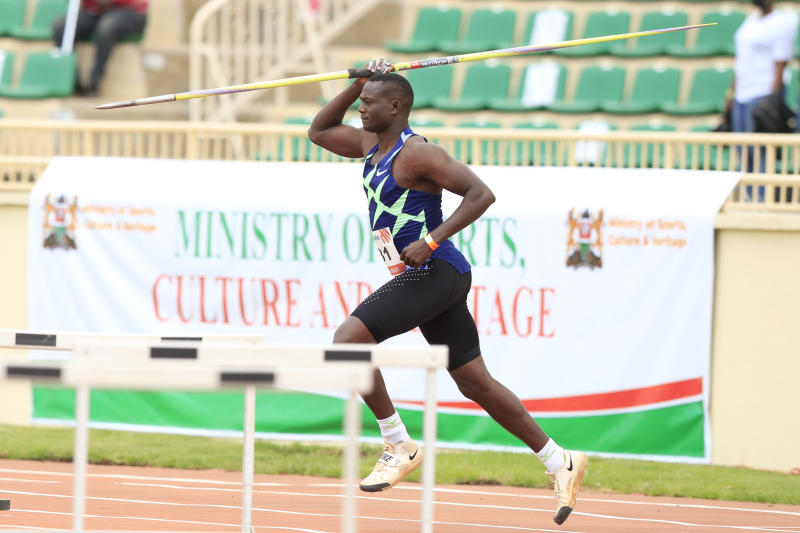 With Olympic javelin silver medallist Julius Yego missing in action since last year's African Games, calls for a successor after his retirement, have never been this loud.
On Saturday, African Games javelin silver medallist Alexander Kiprotich emerged victorious at the Kip Keino Classic after throwing 76.71 at Nyayo National Stadium.
Last month, German Johannes Vetter threw a spectacular 97.76 metres at Kamila Skolimowska Memorial World Continental Tour in Poland, missing the world record by just 72cm.
Kiprotich's win renewed hopes of a display by Kenya in javelin.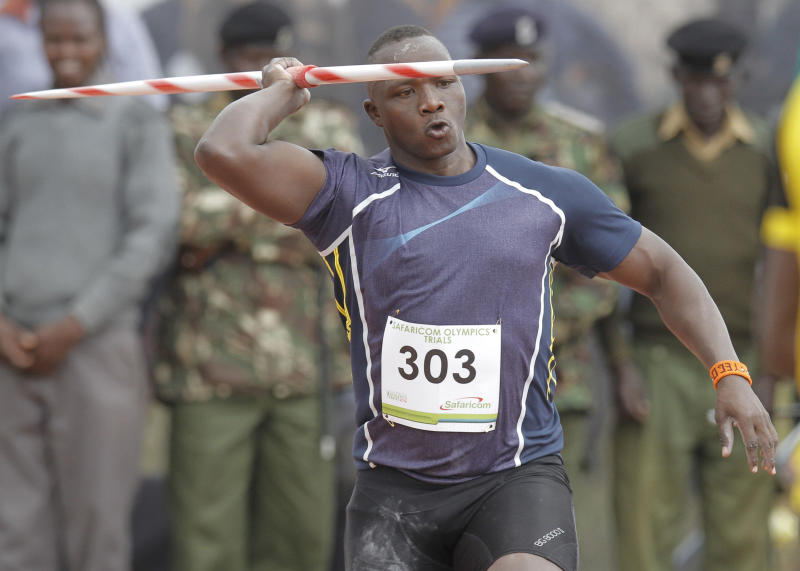 But the 76.71 throw was, however, not closer to the 98.48m world record held by Jan Železný of the Czech Republic.
It is also not closer to Yego's 92.72 meters. Yego had told Standard Sport last month that he has set his eyes on the rescheduled 2020 Olympics in Tokyo, Japan next year.
Kiprotich managed a throw of 77.50 at the African Games last year in Rabat, Morocco, finishing second behind Yego, who won gold after throwing 87.73m.
"I am now hoping to keep in shape and improve today's performance at the Olympic Games next year," Kiprotich said after the win.
He said the pressure of competing at home jolted him to victory, since he could not let his fans down.
"It has been a very good build-up for me as it's also helping me get ready for the Olympic Games," said Kiprotich.
Yego, the African champion had hinted at competing at the Nairobi meeting of the Continental Tour but his management did not give him the nod.
He said the 2021 competitions might be his last show at the Olympics.
Kiprotich threw 76.71 in his first attempt and 76.24 in the sixth and final attempt at the Continental Tour.
Chmielak Hubert of Poland threw 75.47m to finish second as Herman Timothy of Belgium was third with a 75.18m throw.
Moutarde Lukas of France threw 69.42m to finish fourth as Kenyans Duncan Kinyanjui Methusellah Kiprop threw 69.28m and 67.50m to take the fifth and sixth positions respectively during the Nairobi show. Sokola Dominik threw 64.35m to finish seventh.
Kiprotich, who comes from Mt Elgon, won gold at the 2013 African Junior championships before finishing seventh a year later at the African Championships.
The athlete would later win bronze at the 2016 African Championships in Durban, South Africa before finishing fifth at the 2018 continental championships held in Asaba, Nigeria.
From Kiprotich's win on Saturday, Yego seems to be having a challenger and possibly, a successor.
Golf: Prabjeet wins in Limuru
Giddie Prabjeet carded an impressive score of 42 stableford points to claim the first leg of Crown Paint Limited Extreme Series at Limuru Country Club