London Marathon: Raila, Ruto and the world react to Eliud Kipchoge's defeat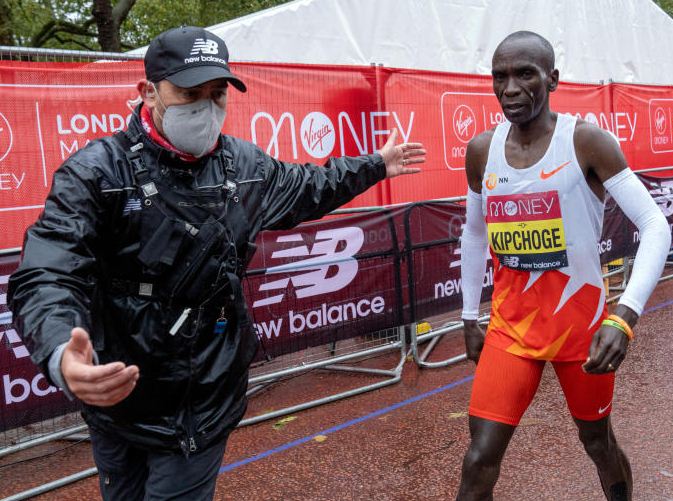 It did not take long for the sporting community to respond to World record holder Eliud kipchoge's shocking loss at the 2020 London Marathon.
This year's London Marathon saw Eliud Kipchoge suffer his first defeat since 2013 as Ethiopia's Shura Kitata outsprinted Kenya's Vincent Kipchumba to win a thrilling Marathon on Sunday.
Sisay Lemma of Ethiopia was third, with Kipchoge finishing eighth in 2:06.49.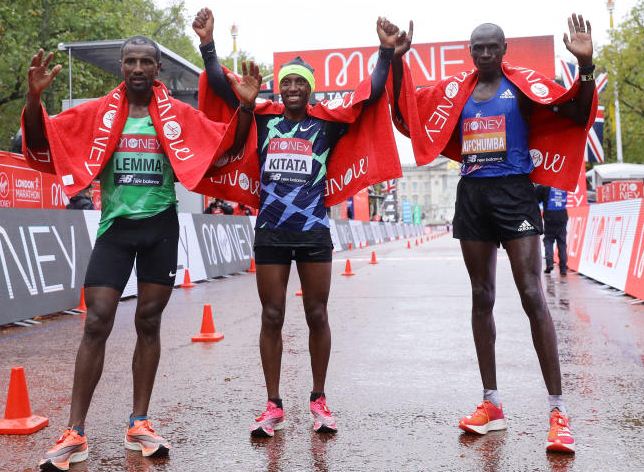 After the race, Kipchoge, 35, chose to give a detailed reaction in the immediate after failing to defend his London Marathon title.
Asked about the race, Kipchoge said: "I'm really disappointed, I had a problem with my right ear after it blocked, and then I really cramped and had problems with my hip from about the last 15 km,"
"It's really cold but I don't blame the conditions and I'm still there to come back again."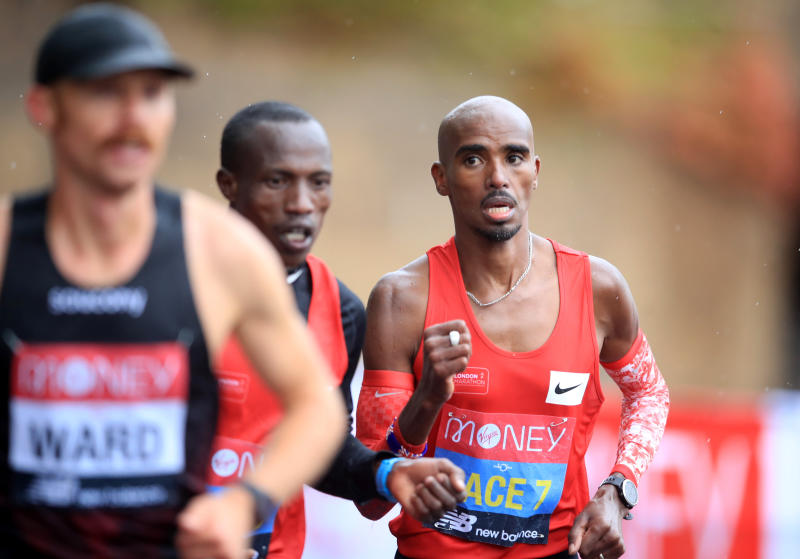 British athletics legend Sir Mo Farah, who was part of the race as a pacemaker, admitted he was surprised by Kipchoge's defeat.
"It was a shock for all of us. We had expected him to win by miles, considering what times he has run," Farah told the BBC.
Take a quick survey and help us improve our website
Take a survey
"But that happens, it's sport. It was a good field. It's part of racing, it's part of sport, it happens."
This was how the world reacted on social media about kipchoge's loss.
As a nation, we must always encourage our youth to know that to try, fail, and try again is not a weakness but an essential life skill. I commend @EliudKipchoge for the effort. Congratulations Vincent Kipchumba for coming 2nd and Shura Kitata of Ethiopia for the deserved victory. pic.twitter.com/eA3aCdF83w — Raila Odinga (@RailaOdinga) October 4, 2020
We are proud of you, Vincent Kipchumba, for your thrilling performance in the highly competitive London Marathon. We celebrate your merited showing, & associate with your phenomenal enthusiasm, drive & strength of will to come second. Hongera @EliudKipchoge for the titanic finish pic.twitter.com/xqHW5rqSAs — William Samoei Ruto, PhD (@WilliamsRuto) October 4, 2020
All great champions have their off days..Eliud Kipchoge you're still our hero..we humbly take the silver medal..Vincent Kipchumba ???????????????????????? thank you..???????? all the way..???????????????? — Churchill (@MwalimChurchill) October 4, 2020
Dear Eliud Kipchoge,

You might never fully understand how much you have impacted the human species across the world and how high you have flown Kenya's flag. I have seen your name in quiet villages and loud cities here in Germany and bowed in awe. You can be proud. You are GOAT. https://t.co/07RV1QLX6G — Dr. Lemayian Njenga Karugia J. PhD. (@johnnjenga) October 4, 2020
Truly proud of all the Kenyan athletes who competed @LondonMarathon today especially @EliudKipchoge who has taught us so much with his endurance and positivity towards sport and every day life. As a country, we honour the winning team&more so the enduring spirit of our athletes — AMB.(Dr.) Amina C. Mohamed (@AMB_A_Mohammed) October 4, 2020
Earlier, Kenyan world record holder Brigid Kosgei was a comfortable winner of the women's race in 2:18.58 as American Sara Hall produced a great finish to snatch second from Ruth Chepngetich.