Kenya's Eliud Kipchoge reveals what happened during shocking London defeat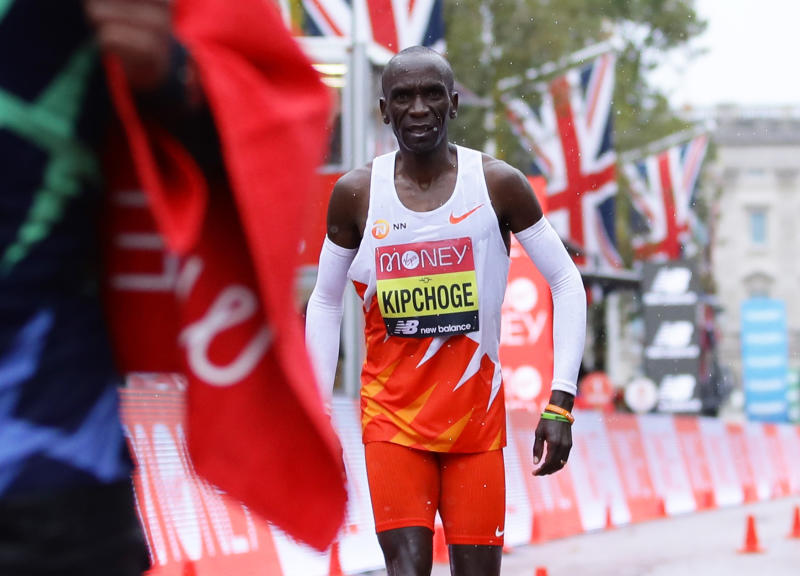 World marathon record holder Eliud Kipchoge has explained the events that unfolded before his shocking defeat in the London Marathon on Sunday.
A very cold Kipchoge said that he was very disappointed as he had no problems at the beginning of the showdown but developed problems in the last 15km.
"I am really disappointed... the last 15km I felt it. I felt well in the start but had a problem with my right ear after it blocked and then I really cramped and had problems with my hip," Kipchoge told BBC Sport after the race.
A never giving up Kipchoge, however, accepted defeat and vowed to fight next time.
"But this is how sport is, we should accept defeat and focus for the winning next time.
"Absolutely there are more marathons in me and I will come back again," Kipchoge added.
The winner Ethiopia's Shura Kitata speaking via an interpreter thanked his Kenyan counterpart for helping him achieve the London feat.
"Kenenisa Bekele was helping me for this race and he advised me how to run. I trained for the same course, I am very happy to win the race," he said.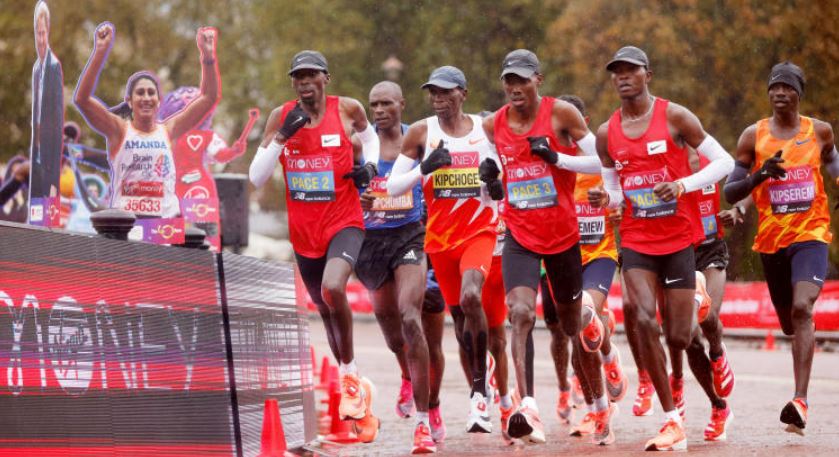 Britain's Mo Farah, who was a pacemaker in the elite men's race on Sunday, was startled to see Kipchoge struggle for the first time in his marathon career.
Farah told BBC Sport: "It was a shock to see Kipchoge struggle. We expected him to win by miles and see what time he won by, but that's part of sport. Shocks happen.
"I was looking at the screen thinking 'where is he? is he getting dropped?"
Kitata outsprinted Kenya's Vincent Kipchumba to win the cold and wet London Marathon.
He edged clear in the final metres to win by one second over Kipchumba in a relatively slow two hours, 05.41 minutes.
In cold, wet conditions, 24-year-old Kitata Sisay Lemma of Ethiopia was third in 2:5.35, with Kipchoge, the hot favourite, who in his last race a year ago became the only man to break the two-hour mark for the distance, eighth in 2:06.49 having suffered cramp and a blocked ear.
In the absence of injured Kenenisa Bekele, Kipchoge was widely expected to lift a historic fifth London crown but finished a distant eighth in 2:06.49.
This was Kipchoge's first defeat since 2013. He had won 12 of his 13 previous marathons – the blip being a second-place behind a then-world record in his second outing over the distance in Berlin seven years ago.