Kenya's Brigid Kosgei retains her London Marathon title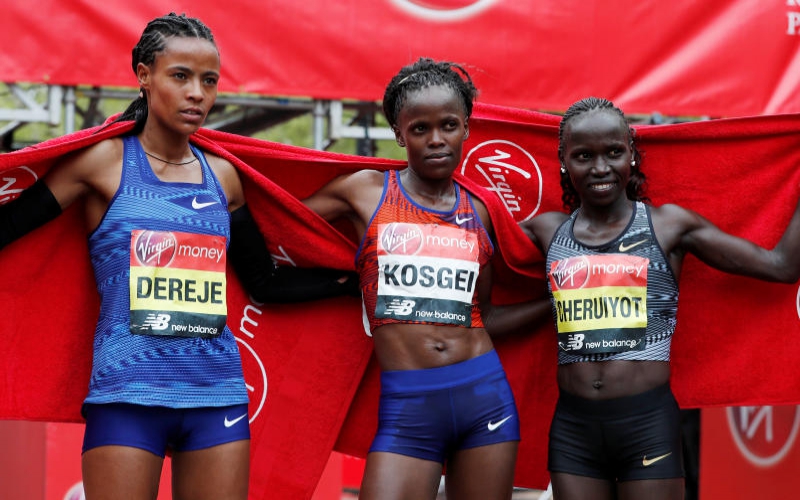 World record holder Brigid Kosgei on Sunday morning won the 2020 London Marathon in two hours, 18 minutes and 28 seconds.
Kosgei ran alongside compatriot Ruth Chepngetich until around the 20-mile mark, when Kosgei dropped Chepngetich quite suddenly.
American Sara Hall overtook Ruth Chepngetich in the final 150 meters to snatch second place in 2:22:01. Hall finished in a new personal best of 2:22:01. Chepngetich of Kenya was third in 2:22:05.
For the elite women's race
The 2020 London Marathon features Kenyans Brigid Kosgei, who is defending her London Marathon title (2:14:04 PB), Ruth Chepngetich (2:17:08), Gladys Cherono (2:18:11), Vivian Cheruiyot (2:18:31), and Joyciline Jepkosgei (2:22:38)
With weather conditions currently favouring fast finishing times, the runners are having one eye on setting a new marathon world record.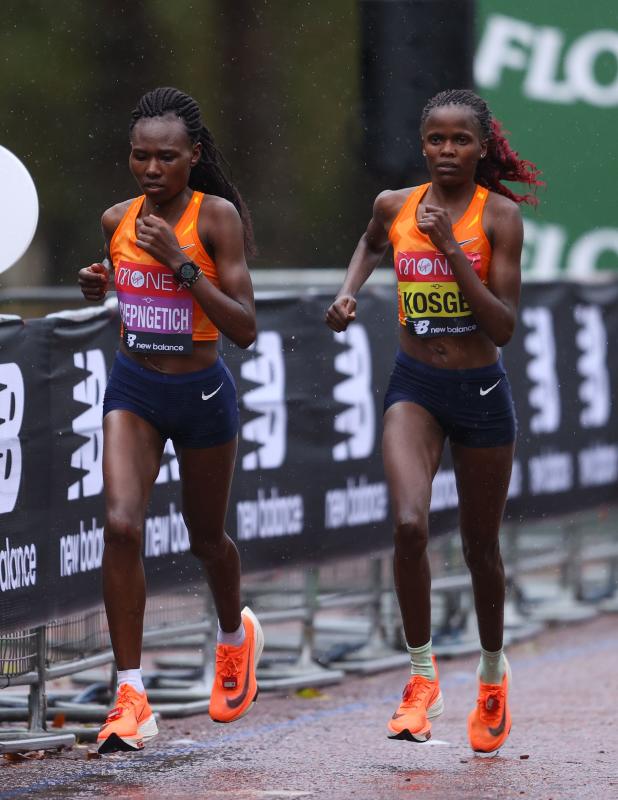 Kenya's Valary Jemeli dropped. Brigid Kosgei and Ruth Chepngetich, are now running side-by-side.

The pace has picked up and leaders go through 17km in 58:25.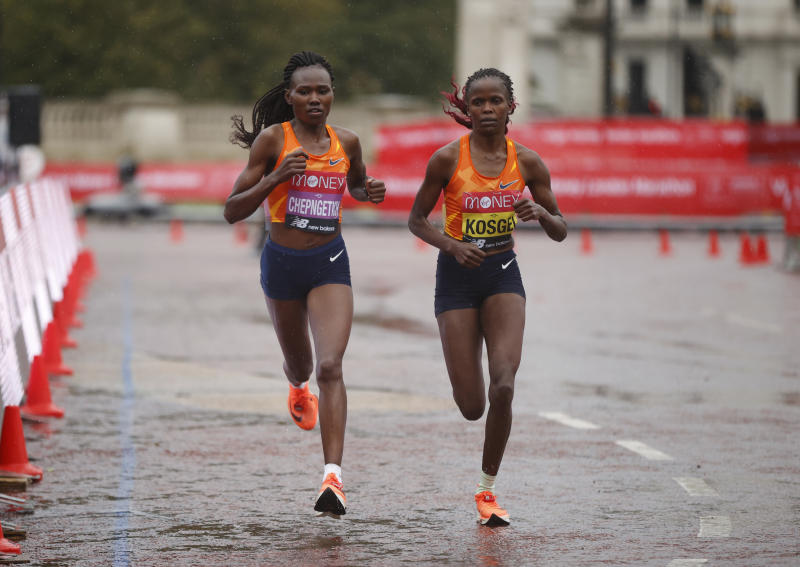 10:23 am Leading now - Brigid Kosgei and Ruth Chepngetich behind the pace maker

10:32 am Around 59 minutes into the race.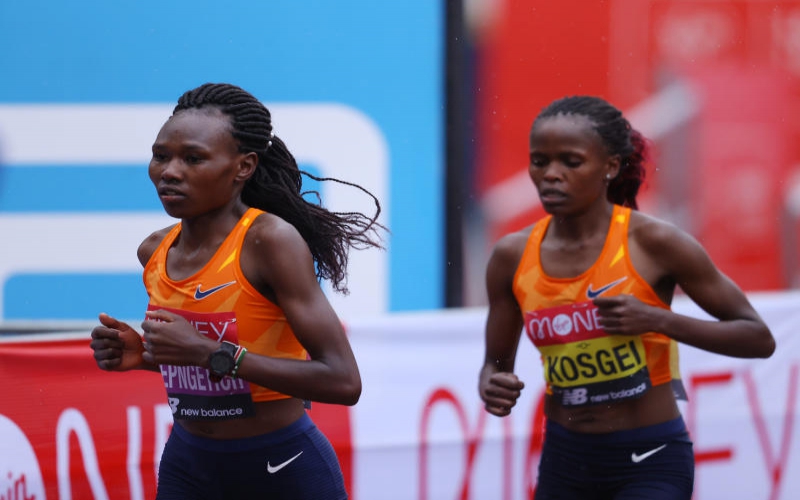 10:38am Brigid Kosgei and Ruth Chepngetich still forging on at the front.
11:05am Brigid Kosgei is now around 40m ahead of Ruth Chepngetich.
11:17 am Brigid Kosgei breaks away at the 30km 'halfway' mark to lead the women's London Marathon.