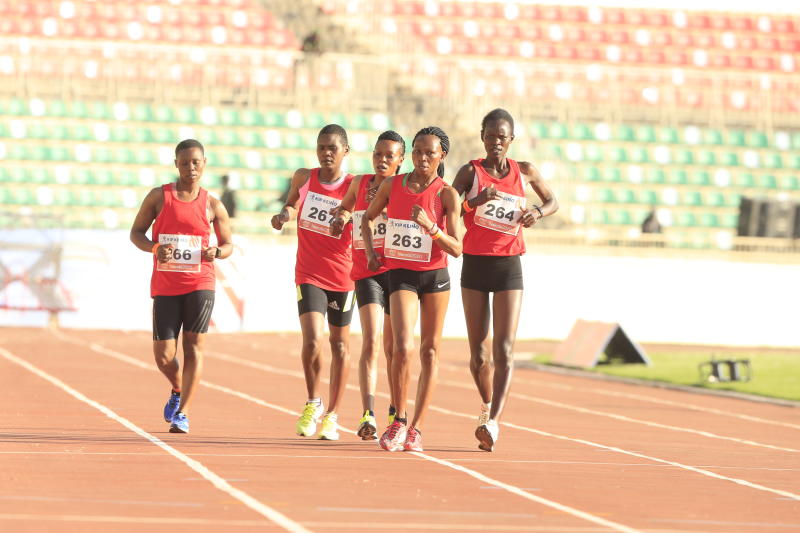 Africa champion Grace Wanjiru and Samuel Gathimba ruled the 20km walk race at the World Athletics Continental Tour National category event at Nyayo Stadium yesterday.
Wanjiru led a Kenya Defence Forces (KDF) clean sweep in posting a time of 1:46.40 for first place, but which was still lower than her personal best of 1.34.6.
Silvia Kemboi came in second with a time of 1:48.25 and Naomi Chepkirui returned 1:54.34 in third place.
In the men's battle, Gathimba walked home in 1:22.56 and won ahead of his training mate Simon Wachira (1:28.14) of KDF with veteran walker Erick Shikuku timing 1:30.20 in third place.
Both winners attributed the slow times to inactivity of sporting events due to during the Covid-19 disruptions.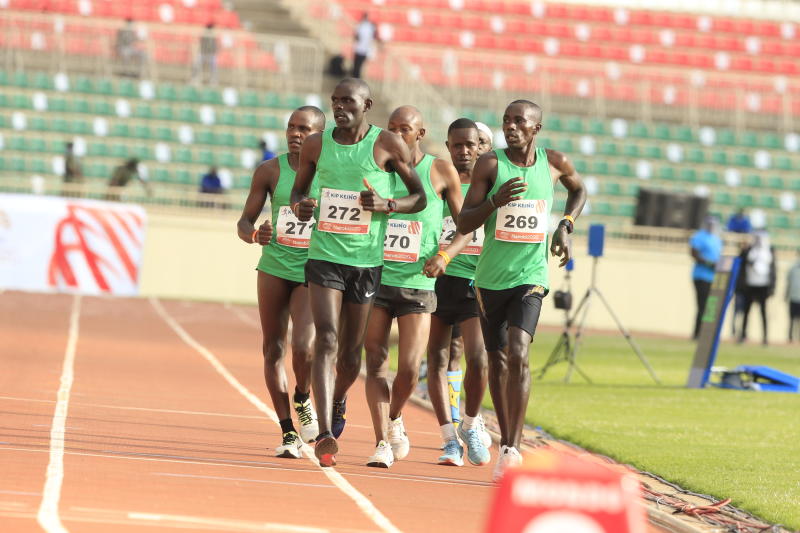 "I put my training schedule on halt just like many other athletes and these has had some setback, but I'm happy sports activities are slowly coming back," said Gathimba after his victory.
"It feels great to come and compete for the first time this year.
"It's sign of positivity that sporting events will resume fully in the near future," said Wanjiru, the five-time African champion in 20km race walk and who has also been dominating the event locally.