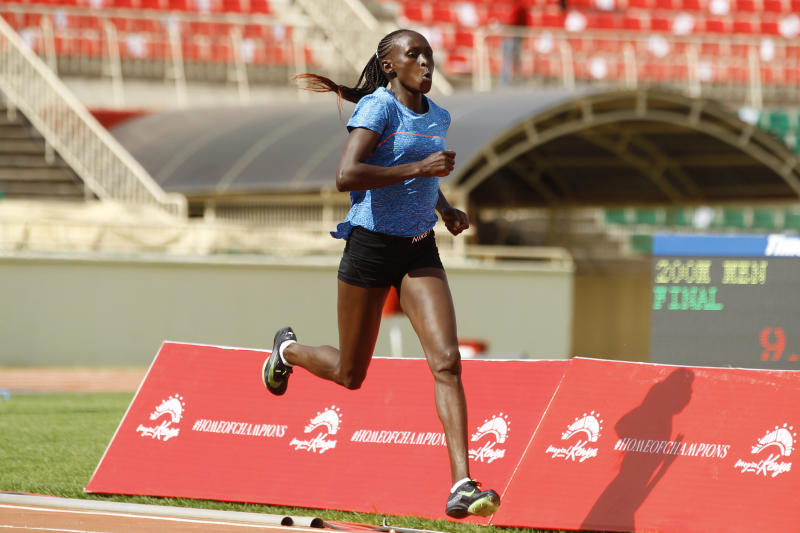 All eyes will be on Nairobi today as Kenya hosts the final leg of the inaugural World Athletics Continental Tour Meeting at the newly refurbished Nyayo National Stadium.
Being the first major sporting event in Africa since the outbreak of coronavirus, the organisers have left nothing to chance to ensure the historic Kip Keino Classic leaves a legacy for Kenyans.
The event will test Kenya's readiness for sports after the pandemic.
But even as October 3, 2020, is a date with history, questions linger about the country's readiness to host international events.
There was excitement when the country was awarded the bid to stage the one-day competition as it is believed it would place the East African nation on the pedestal of hosting bigger track and field competitions.
This was not only a big win for athletics enthusiasts but also for the economy. From transport to hotel and tourism sectors, the impact is expected to be huge.
Having seen the country lose the 2018 African Nations Championship (CHAN) to Morocco due to unpreparedness, organisers have worked around the clock to make Nyayo Stadium ready for the event.
Though the main stadium has been improved, there is still a lot of work to be done for the facility to reach internally standards.
This is a reflection of the state of most stadiums. And for the country to stand a chance of hosting more bigger international events in future, the Government must invest in sports infrastructure.
Although the costs of hosting major sporting event is high, the competitions could give many economic, social and cultural benefits to Kenya.