Britain's Awuah targets top spot at Kip Keino Classic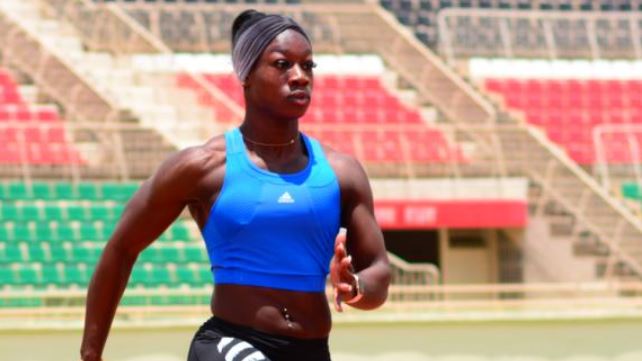 Top British sprinter Kristal Awuah is a woman on a mission.
Awuah, who boasts a personal best of 23.20 in women's 200m event, looks set to end her season on high at tomorrow's World Continental Tour Gold, at Nyayo Stadium.
"It's been great four days since I arrived in Nairobi and I'm looking forward to running my first race in Africa. I'm also excited to run my last race of the season at a high altitude. I just can't wait to see how it goes," said Awuah, who is accompanied by her manager Jennifer Thomas.
"I'm enjoying Kenyan food especially fish, chicken and rice. Good food."
The other contestants in the discipline include Kenya's Eunice Kadogo, Nigerian Joy Gabriel Udo and Hemida Bassant of Egypt.
Earlier last month, Awuah sprinted to the top of UK women's 200m rankings for 2020 over the weekend as she broke her own Herne Hill Harriers club in Britain senior women's record by clocking 23.20seconds.
Meanwhile, Benin's top 800m runner Noelie Yarigo, who spends most of her training season in Kenya and Paris, is excited to compete against Kenyans in Nairobi.
"Kenya is like my second home. I come here several times to train and it's a great opportunity to run against Kenyans. I know a few things about them but I know it will be a tough moment really."
Yarigo will line up against former world champion Eunice Sum, Emily Cherotich, former Kenyan Bahrain Belly Jepkosgei, Alemu Habitam of Ethiopia among others, in the 800m race.