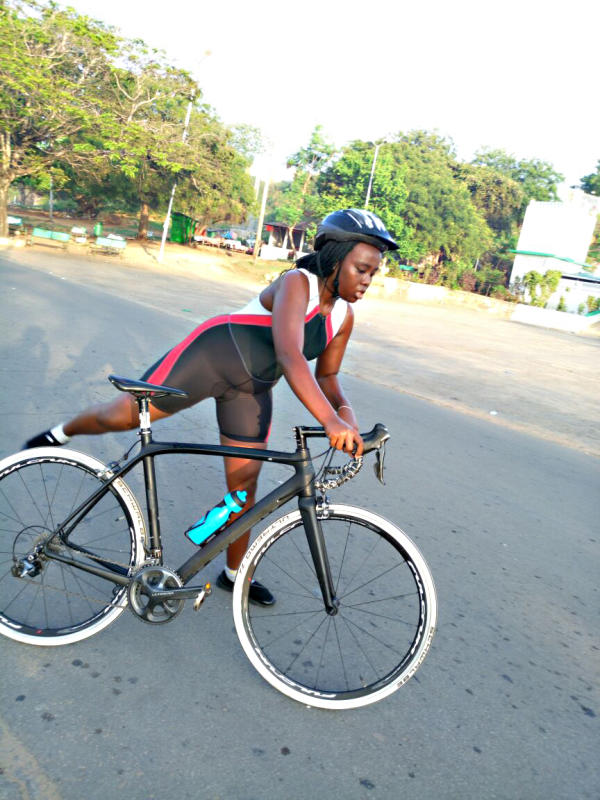 Kenya female top triathlete Josette Njeri produced strong runs coupled with cycling prowess to win the inaugural Kenya Riders ITT series in Nairobi.
The Mombasa-based triathlete battled both experienced and upcoming cyclists to triumph in both senior and under 21 ladies categories in the event held along the Thika-Gatundu road.
Njeri, who won silver medal in last year's Africa Zone Five Championships in Rwanda, covered the 26.6km course in 44 minute 30 seconds for her deserved victory.
"It was a tough race as it came after a long break due to Covid-19 Pandemic. In triathlon, cycling has been my strength," said Njeri.
In the past months, Njeri has been training alone, but was being monitored by her coaches.
Megan Ambasa posted 49 minutes and 54 seconds to finish second, while Cheryl Liyayi closed the podium spots with a time of 60 minutes and 27 in the under 21 category.
In men's U-21, Kevin Munyao was won in a time of 40 minutes and 09 seconds, while Garry Buttery timed 36 minutes and 20 seconds to win in the men's veteran category.
Mugambi Ivan timed 38.27 to win in men's General Classification category, while Mohammed Mohammed won in the Hippo category in a time of 43.00.