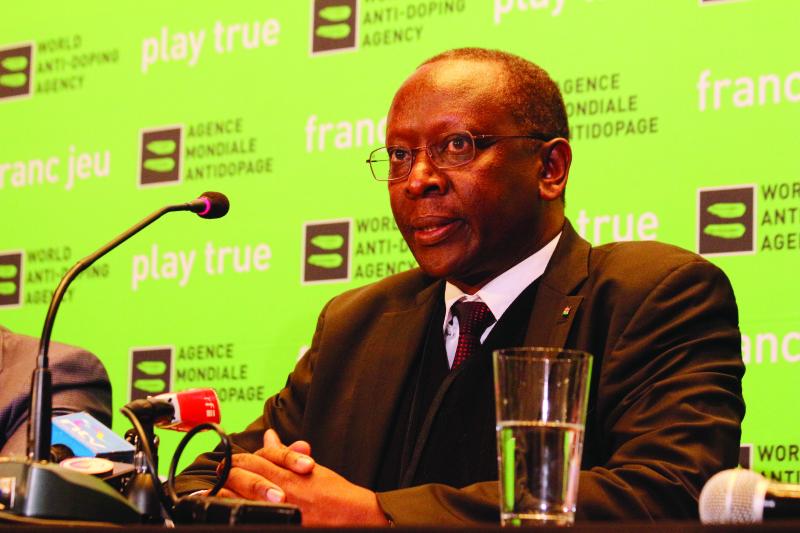 The Anti-Doping Agency of Kenya (ADAK) has responded to a Xinhua article published on September 5, which seemed to suggest the country had failed to fight the 'doping' vice.
Xinhua's article was as a result of the banning of Kenya's long-distance runner Philip Cheruiyot Kangogo for two years over anti-doping violation.
Kangogo was punished for the presence of a banned substance Higamine – under article 2.1 of the World Anti-Doping Agency (WADA) code.
"The AIU has banned Kenyan long-distance runner Philip Cheruiyot Kangogo for two years with effect from 31 July 2019 for the presence and use of a prohibited substance, both violations of the World Athletics Anti-Doping Rules," AIU confirmed on Thursday, September 3.
Xinhua, through their article, outlined what they feel troubles Kenyan athletes matters doping, blasting ADAK from failing to have proper systems in place to support athletes.
"With Kenya grappling with soaring cases of Anti-Doping Rules (ADR) violations, the case of Kagongo, the former Barcelona Marathon winner, has exposed the failings of the country's systems to combat the vice," said part of the article.
The article, which takes note of Kangogo's admission of intentionally doping, further explains how he, unlike his compatriots, provided additional details regarding the supplements he had used before to the Cracovia Marathon between June 11 and July 13, 2019.
"With more than 60 Kenyan athletes sanctioned for doping offenses so far, lack of proper mechanisms to tackle the vice remains the biggest threat to cleaning up the sport as additional runners continue to be caught up in the doping web," Xinhua added.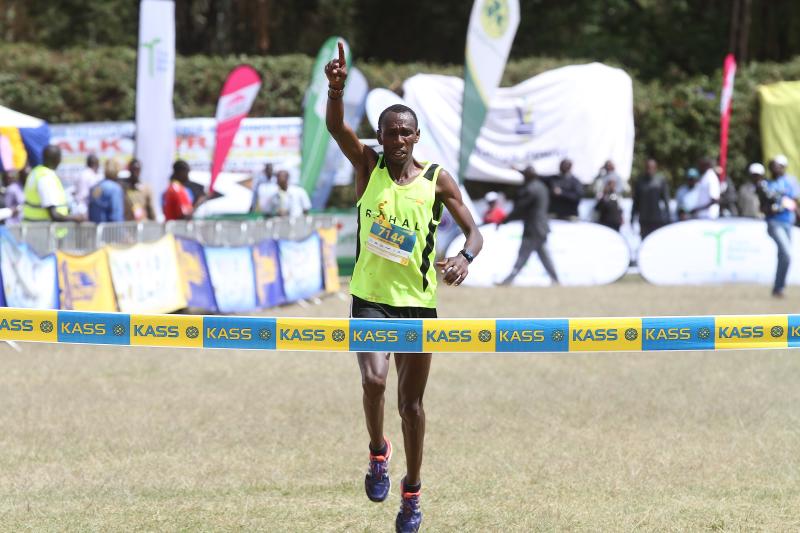 ADAK RESPONSE:
PRESS STATEMENT: ADAK's position on misrepresentation by XinhuaNet @XinhuanetNews pic.twitter.com/GZqjMeeT2O — Anti-Doping Agency of Kenya (@ADAKKENYA) September 10, 2020
"ADAK is a state Corporation, established through the Anti-Doping Act, 2016. Its mandate is to protect athletes' fundamental rights to participate in doping free sport and thus promoting good health, fairness, and equality for athletes in Kenya.
The Agency has various functions, key among them being undertaking Anti-Doping activities, ensuring the enforcement of the requisite Anti-Doping Regulations, creating awareness and implementing programs aimed at fighting doping, conducting Anti-Doping research and prosecuting Doping offences.
Since its establishment ADAK has reached out to over 83,851 athletes and athelete support personnel through various Anti-Doping education programs. This number includes children below 16 years who have benefited through the value-based education. These sessions are aimed at imparting Anti-Doping knowledge. ADAK has also conducted over 4,200 tests on athletes. The tests are conducted on both national and international athletes.
ADAK has successfully prosecuted 147 Anti-Doping Rule Violation cases. Out of this 120 have been heard, determined and sanctions issued. There are 27 active cases. ADAK has collaborated with the Criminal Intelligence Systems in investigating, compiling and prosecution Anti-Doping criminal offences, including but not limited to trafficking and administration of prohibited substances.
There are 5 active Anti-Doping criminal cases before the Kenyan law courts. ADAK continues to be actively engaged in the war against doping in the country. It has partnered with other ADOs in reciprocal testing, joint investigations, and information sharing. This has led to effective prosecution of Anti-Doping Rule Violation cases.
It is therefore in bad taste, malevolent and misleading for any party to malign ADAK's effort in the fight against doping in sport. ADAK has received tremendous support from the athletes, national federations, and the Kenyan government."