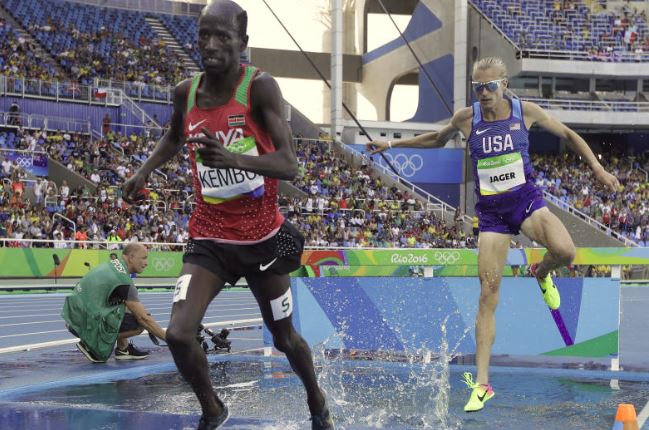 There is an invasion into Kenya's number one track speciality, the men's 3000m steeplechase –often billed as a race 'made in Kenya for Kenyans.'
Kenya recorded three podium sweeps in 1997, 2007 and 2015 as well as striking the 12th gold medal last year in the history of the World Athletics Championships.
London (2017) and Doha (2019) worlds provided a perfect indicator that Kenya's performance in the race is waning steadily after losing silver and bronze medals.
Despite having failed to win titles, Frenchman Mahiedine Mekhisi-Benabbad and America's Evan Jager have spoiled the Kenyan party in Olympics and the World Championships.
Jager won silver at the Rio Olympics and two bronze medals at the worlds in 2011 and 2013.
Even before the dust settled on the duo, Ethiopians and Moroccans mounted a wave of attacks at the World Athletics Championships and the Diamond League series.
Last year, Olympic champion Conseslus Kipruto won by the thickness of his vest against Ethiopian teenager Lamecha Girma. It was the closest ever finish in 3000m steeplechase at the World Championships.
Former world silver medalist Soufiane El Bakkali of Morocco and reigning Diamond League trophy winner Getnet Wale of Ethiopia have also posed serious threats.
Kenya has been dominant in the race over the years and that dominance could be seen when four-time world champion Ezekiel Kemboi always strolled to victory in the last lane of the track as his compatriots followed by closing the podium places.
However, the winning margin has been narrowed over the years and Kenyan charges can no longer breath easily.
Ironically, that dominance seemed to have come from only one area for nearly three decades. That area is in Elgeyo Marakwet. Kamoi and Chesubet primary schools, which are in the heart of the county and within a five-kilometre radius of each other, are the seedbed of elite steeplechasers in the world.
The two schools have produced a high number of Olympic, World, Commonwealth and Africa 3000m steeplechase champions in the history of the race.
Former world record holder and three-time world champion Moses Kiptanui is a leading star from the Chesubet factory. Reuben Kosgei, Brimin Kipruto and Ezekiel Kemboi, whose careers started at Chesubet, are among the few athletes who have won the Olympic Games and world championships steeplechase titles.
In their early days, Kiptanui and Kenyan-turned-Qatari Saif Saaeed Shaheen — formerly Stephen Cherono — improvised their skill with desks and twigs as barriers.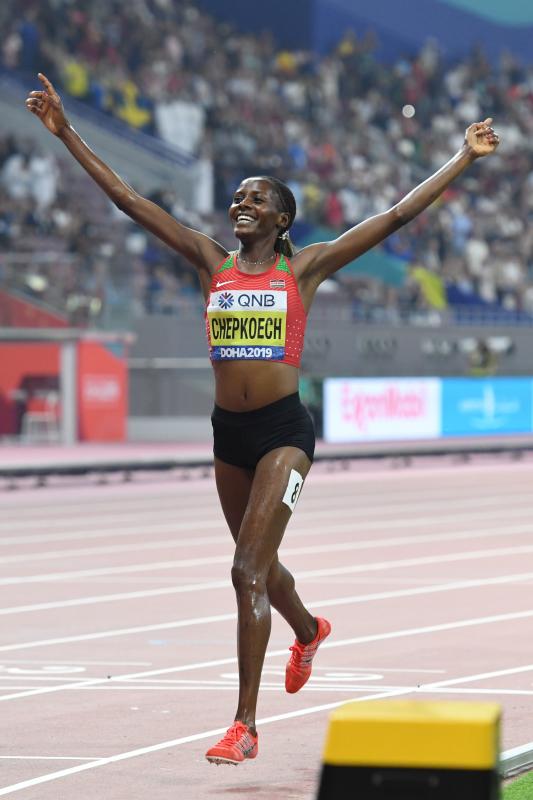 Former world and Olympic champion Brimin Kipruto and two-time Olympic champion Ezekiel Kemboi and Kenya's first World Junior champion Gladys Kemboi were in Kenya's team to the 2009 Berlin world championships, a record squad from the area.
But the region no longer produces such stars. And steeplechase coach Boniface Tiren, who has trained most of the athletes in Kapcherop Athletics Club, said they have not been churning out talents in recent past.
"Of late, we are experiencing some challenges. There is the coaching aspect, whereby as a coach you need to analyse every athletes' strengths and weaknesses. Ensure an athlete runs economically and remain consistent.
"Steeplechase is a technical event. We train at the grassroots here and when they reach national level, some athletes fail to follow the right skills. This could be because of indiscipline. So, we don't have a steady progression. In schools, the curriculum has become too academic. We give sports little attention," said Tiren, who is a teacher.
Mathew Birir, who led the 1992 Olympic 1-2-3 sweep in Barcelona, says Athletics Kenya has not changed training and competition tactics.
"AK are still relying on the old tactics and rely on talents. They need to come up with modern training programmes. Again, we expose the tactics to our opponents. Other countries like Ethiopia guard their secrets well and encourage teamwork in major competitions.
"AK must also regulate races ahead of major competitions. We tend to exhaust our athletes in Diamond League meetings. AK should also regulate the way agents deal with athletes, especially those who have been named in national teams. There is also the issue of transition from track to road races. Many athletes quit the track at an early age," Birir said.
Moses Kiptanui, who also led the 1997 World Championships podium sweep, said the development of track events in Kenya is low.
"A good number of athletes transit to marathon. You know it is easier to train a flat race than a technical event like steeplechase and hurdles. Initially, schools used to invest in the water jump, barriers and hurdles. Nowadays, they don't. The equipment is expensive.
"Most steeplechasers are not patient to remain on the track for long. They want to make more money in road races.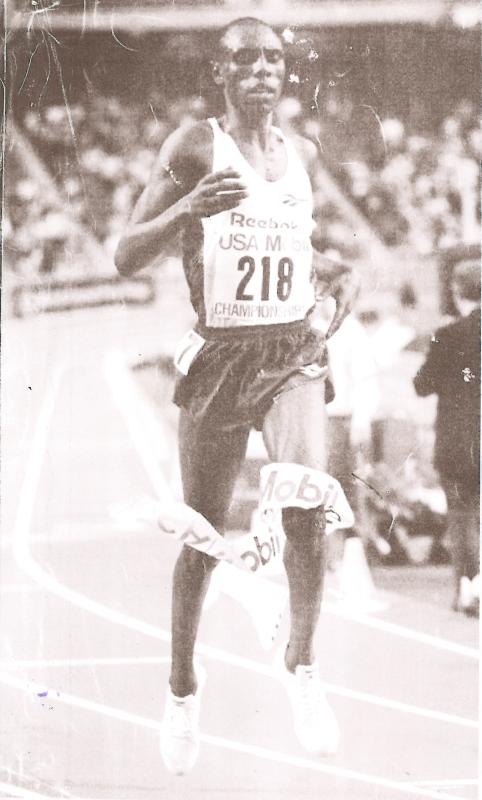 Again, there were few managers during our time. Handling athletes was easy. We could sit down and strategise," said Kiptanui, the three-time world champion.
Kenya has dominated in men's race at the Olympics since their maiden victory at the 1968 Olympic Games in Mexico City where Amos Biwott became the first Kenyan Olympic champion. Kipchoge Keino became the second Kenyan to win gold in the race at the 1972 Olympics in Munich.
The nation basks on wins in nine editions including 1-2-3 sweeps in 1992 Barcelona and 2004 Athens Olympics.
Ezekiel Kemboi and Volmari Iso-Hollo of Finland are the only two-time Olympic champions. Kemboi won in Athens (2004) and London (2012) while Iso-Hollo won back-to-back titles in Los Angeles (1932) and Berlin in 1936.
Kenyan men have won 12 world titles, only missing out in four editions. That was in 1983 Helsinki, 1987 Rome, 2003 Saint-Denis and 2005 Helsinki, where Kenyan-born Saif Saaeed Shaheen of Qatar won. He holds the men's world record in the event.
Kemboi won four world titles (2009, 2011, 2013 and 2015) while Kiptanui wore three crowns in 1991, 1993 and 1995. Kemboi has two Olympic titles while Kiptanui basks in a silver medal from 1996 Olympics.
Apart from the first World Under-20 Championships in 1986 that featured 2000m steeplechase, Kenyan men have won all the 15 editions of the 3,000m steeplechase.
Since the women's 3,000m steeplechase was introduced at the 2008 Beijing Olympic Games, no Kenyan has won gold save for Kenyan-born Ruth Jebet, who ran away with the title at the 2016 Rio Olympics. From the seven editions of the women's race that were introduced in 2005 Helsinki worlds, Kenya has won three gold medals in Milcah Chemos at 2013 Moscow, Hyvin Kiyeng at 2015 Beijing and Beatrice Chepkoech at the 2019 Doha worlds.
It remains to be seen if Kenyan women would continue making impressive strides.