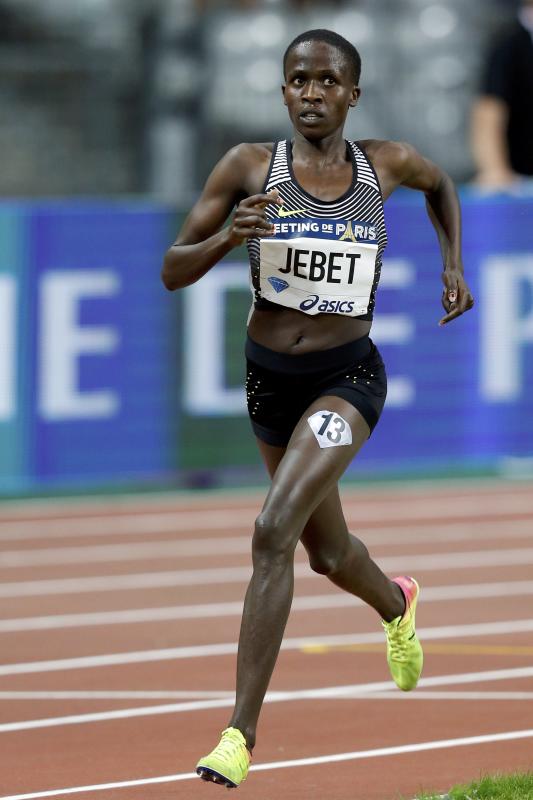 The provision in 2010 Constitution has seen many athletes run for adopted nations but invest in Kenya.
On September 20, 2006, Qatari's world 3000m steeplechase record holder Saif Saeed Shaheen was detained at Jomo Kenyatta International Airport for 15 hours over a visa hitch.
Shaheen, formerly Stephen Cherono of Kenya, was arrested immediately after landing Jomo Kenyatta International Airport over what immigration officials described then as "being in possession of a wrong visa."
But the promulgation of the 2010 Constitution emerged as a windfall not only to Shaheen but also other stars who have changed citizenship.
And as the nation celebrates the 10th anniversary of the 2010 Constitution, there has been an exodus of Kenyan athletes switching their allegiance to other nations.
There is talk that while traveling to races abroad, they present the Kenyan passports to the immigration officials at Jomo Kenyatta International Airport, but give out passports of their adopted nations on arrival at their destinations abroad.
Sally Kipyego, the 2012 London Olympic Games 10,000m silver medalist, is among the latest Kenyan-born athletes to change nationality. She is now an American citizen.
But their move to switch nationalities has seen their adopted nations claim a fair share of Kenya's athletics glory in the sporting world.
However for the defectors, dual citizenship has come in handy for them as they are still able to keep Kenyan passports and those of their adopted countries.
Before the promulgation of the 2010 Constitution, these athletes faced a number of issues like what Shaheen faced at JKIA in 2006.
A number of former Kenyans have also faced numerous problems especially those that moved to the Middle East.
In 2008 Bahrain's Kenya-born former 1,500m world champion Youssef Saad Kamel (formerly Gregory Konchellah) wanted to drop his Bahrain passport alleging mistreatment in the Gulf nation.
Another athlete Maina Jawher Salim (formerly Leonard Mucheru) who defected to Bahrain in 2006, did not last long in the Gulf State, as he returned to Kenya a year later.
The 2010 Constitution was however a blessing to him and many others like him as they can now enjoy the comfort of their country of birth.
During the 2016 Rio Olympic Games, more than 30 Kenyan-born athletes lined up for races in Rio de Janeiro, with Turkey and Bahrain accounting for the highest numbers. USA, Israel and Bosnia claimed a slice of glory thanks to Kenya's talent glut.
Ruth Jebet, who hails from Kosirai in Nandi County was able to deny Kenyans a gold medal as she raced to victory in 3,000m steeplechase ahead of Kenya's Hyvin Kiyeng, but despite that there were still celebrations in her home in Nandi and other Kenyans across the country who felt she is still one of their own.
Many other also competed for their adopted countries in Rio, but they were still happy to mingle with their brothers and sisters from Kenya.
While many are not happy that these stars are taking a share of Kenya's medals at global events, dual citizenship has helped them invest in Kenya and are contributing to the economy.