Why Uganda's Joshua Cheptegei is the real pearl of Africa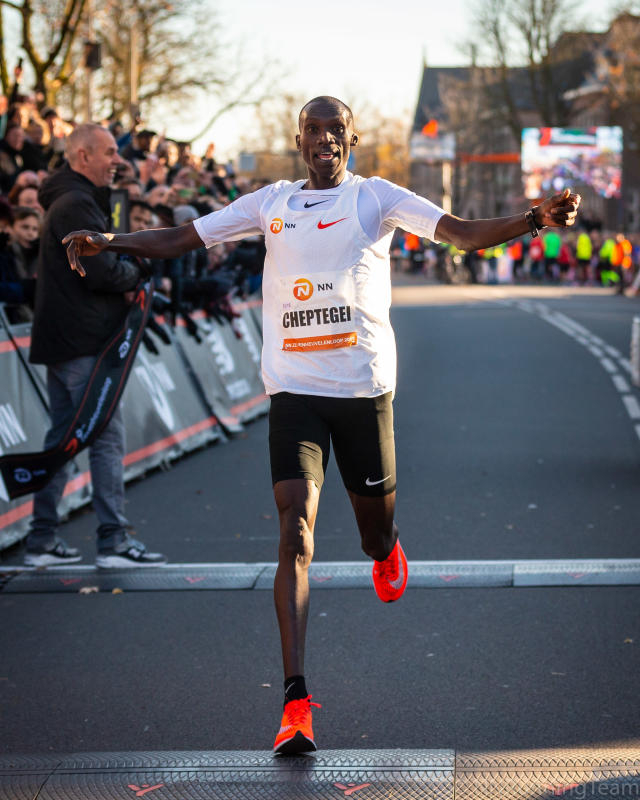 Joshua made no secret of his desire to take down Kenenisa Bekele's monumental 5000m world time.
Kipchoge Keino was the first African to break the men's 5,000m world record way back in 1965 in Auckland, New Zealand.
Since then, the record has fallen 17 times; with East Africans holding it since 1994 when Haile Gabreselassie became the first Ethiopian to break it.
On Friday, 14th August 2020 at Wanda Diamond League in Monaco; Uganda's Joshua Cheptegei confirmed that the record was in East Africa to stay, when he crossed the finish line with a time of 12min 35seconds, lowering by 2 seconds Kenenisa Bekele's 5000m world record set in 2004.
For the last 16 years, the closest person to breaking the record was Selemon Barega of Ethiopia who clocked 12:43.02 at the 2018 Diamond League finals in Brussels.
Since 1994 (26 years ago), Ethiopia's Haile Gebrselassie and Kenenisa Bekele have held the 5000m record between them for a combined period of 25 years.
If Ethiopia's dominance in this race over the years was anything to go by, then they were the favourites to break the world record.
So how did Joshua Cheptegei break the 16-year-old record? A feat that put him in Uganda's history books as its second world record holder on track in nearly 50 years?
Firstly, Joshua is in great shape! In the last 10 months; he has set a new 5km road running world record of 12 minutes 51 seconds, he is the current world champion in 10,000m track running, briefly held the 10km road running record that he set in Valencia-Spain in December 2019 that was broken 43 days by Kenya's Rhonex Kipruto.
Prior to all these achievements, Cheptegei had been crowned the World Champion in the senior race of the 2019 World Cross Country Championships held at Aarhus, Denmark.
Sports is very unpredictable and when athletes are in great shape, they always opine "it is my season". But should elite athletes rely on sheer luck? Competitive running is not that easy at the professional level.
Being in good spirits on the night of the race is not enough to break a world record, many other things must fall in line for a record to be broken.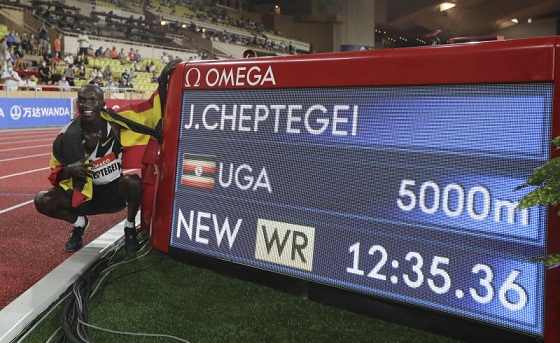 Cheptegei's success has been a combination of outstanding training and technical support, proper management, personal resilience, financial backing by apparel sponsors and brand endorsements, new shoe and sports technology as well as optimal competition track altitude.
To improve and sustain outstanding performance, long distance runners must condition their bodies through rigorous and well-planned training sessions.
These activities include daily one to two-hour easy runs, twice a week interval training on the track and road (fartlek) and a long-run session (of at least 25km).
This is further coupled with strength and conditioning training in the gyms, recovery sessions that could include physiotherapy, nutritional support, swimming, steam bath or sauna.
Cheptegei's high altitude training camp in Kapchorwa- Uganda, organizes a cocktail of these training and recovery sessions that have been associated with his continued improvement.
Furthermore, his coach Addy Ruiter and representative Jurrie Van Der Velden are part of the Global Sports Communications management for the NN Running team where athletic greats such as Eliud Kipchoge, Kenenisa Bekele and Geoffrey Kamworor are part of.
With this background, he has access not just top-notch technical support but also learning opportunities from a host of world class teammates.
However, it has not been a rosy voyage through and through for Joshua. He has had to endure not so desirable competition outcomes. A case in point was in the under-20 category of the 2015 World Cross Country Championships that were held in Guiyang (China), he placed 11th.
The most painful of them all was the 2017 World Cross Country Championships that were held in his home country Uganda, where he lost the senior men's race to Kenya's Geoffrey Kamworor by ranking 30th.
Despite these embarrassing performances on the world-stage he never gave up but kept the fight going. This is a mark of a resilient athlete.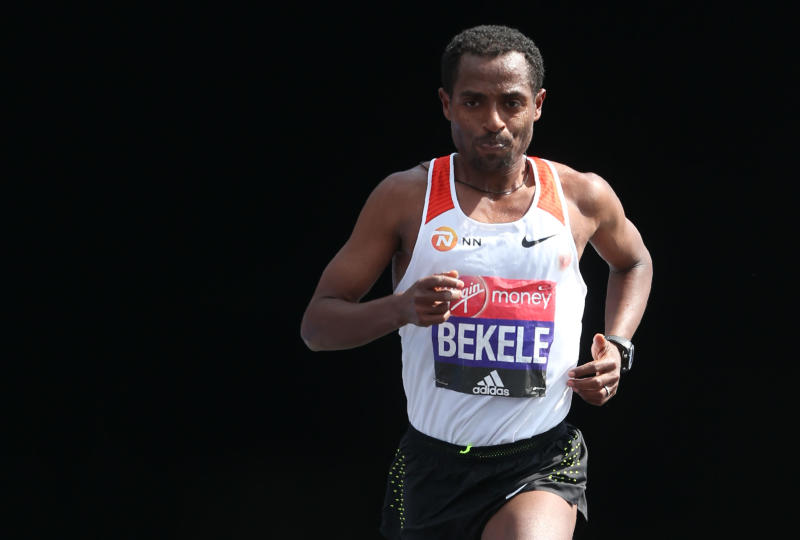 This resilience and fighting spirit endeared him to local brands in Uganda such as Lato Milk who offered him a brand endorsement contract. Furthermore, his shoe and apparel company, Nike, have stood by him through it all.
As a Nike sponsored athlete, he has been able to access the best shoe technology from the company.
He broke the 5000m track World Record on the latest Nike ZoomX Dragonfly racing spikes which is billed to be more advanced than the previous variant that Kenenisa used when breaking the same world record 16 years ago.
Elevation from the sea level is one of the many things that need to be aligned for a track record to fall.
In the history of the 5,000m race, the record has always been broken at low altitude. Louis II stadium in Monaco is at an altitude of 6m above the sea level, a perfect place to run fast considering oxygen is plenty at low altitudes.
This year's diamond league race in Monaco adopted trackside lights to pace the athlete for the world record time. This Pacing technology was first introduced in the Breaking-2 race organized by Nike in Monza, but gained popularity during the INEOS 1.59 race.
This technology enabled him to have admirable and consistent splits (inset) all through the race.
A close analysis of his race splits reveal that after the first 1,000m he was inside the world record by 1 second, by 2,000m he was inside the record by another 1 second, from then onwards, all he needed to do to break the world record, was to maintain Kenenisa's 2004 pace and that is exactly what he did and the record was his.
Cheptegei's first major race this year was in Monaco in February, where he set a new 5km road race world record in 12min 51 seconds.
In his second race he broke the 5,000m world record; if he sustains his current form, will we see more long-distance records tumbling under him?
Is Monaco his lucky city and we should look forward to spectacular performances whenever he shows up there for a race?
Monaco better name a street or a sports facility after him, because rarely does an athlete break two different world records in the same place in the same year!
With his dominant and very tactical running style, he is for sure not a flash in the pan, he is here to light the athletics world for a while; long-distance runners better heed his hoot.
Paul Ochieng is a Sports Economist and Dean of Students at Strathmore University.
Gerald Lwande is a Biomedical Scientist