If only Pamela Jelimo could turn back the hands of time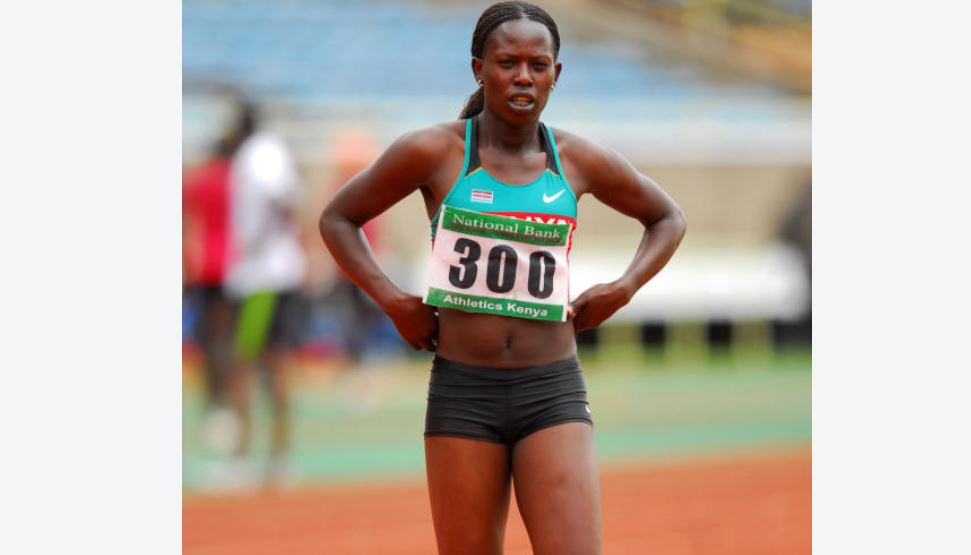 At just 18 years old, at a time when her peers were struggling to identify their talents, Pamela Jelimo was already attracting the world's attention.
The 2008 800m Olympic champion became the world's golden girl at a tender age, a feat that saw her age-mates stare in utmost admiration.
From a humble beginning where she often helped her mother sell vegetables at Chemase market, more than five kilometres from their Kiptamok village in Aldai, Nandi County, Jelimo, then a young girl, worked hard to ensure they never went to bed hungry.
From the Olympic Games to African championships, World Athletics Golden League (which was renamed Diamond League in 2010) and to World Championships, Jelimo wrote history.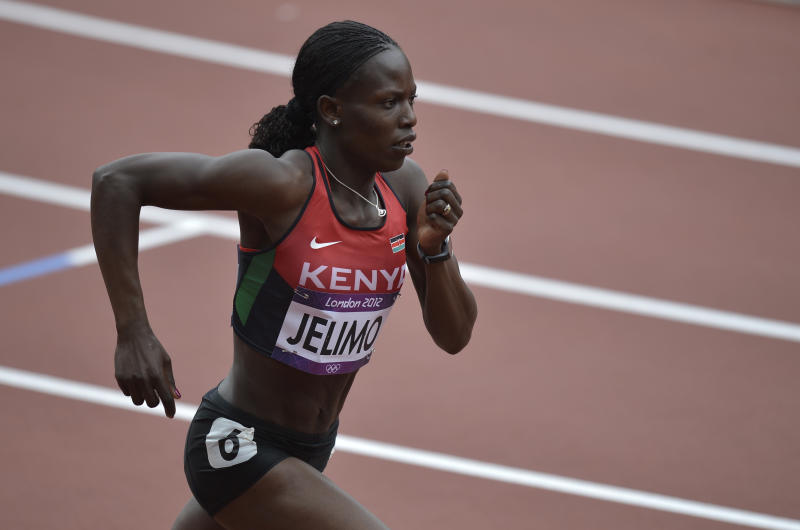 Her's was a show like no other. She was what Cristiano Ronaldo is to his Serie A side Juventus, or what the talented Lionel Messi means to his Barcelona team.
Jelimo was the talk of town and envy of many. And to crown her illustrious career, she became the first Kenyan to win the Golden League $1 million (then about Sh70 million) jackpot in 2008.
This amount was enough to acquire at least two five-floor buildings in either Eldoret or her hometown – Kapsabet with a balance enough to buy a car and more than ten acres of land.
Jelimo is also the first Kenyan woman to win an Olympic gold medal in 800m
And in her cabinet, she has a number of glittering medals including gold at the 2012 World Indoor Championships in Istanbul, Turkey and another one at the 2008 African Championships in Addis Ababa, Ethiopia.
Her fast rise to stardom came with the biggest reward for a young athlete after spectacular shows in the 2008 Golden League.
After 12 straight victories, Jelimo bagged the League's $1 million jackpot and some more millions as bonus. In a flash, she'd joined the millionaires club.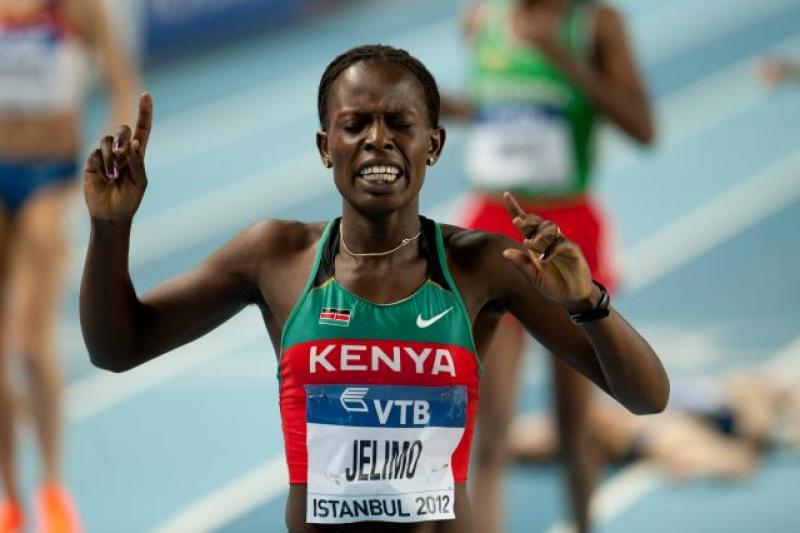 After the 2008 Olympics, Jelimo set another World Junior best and African record running a stunning time of 1:54.01 in Zurich, which elevated her to the third-fastest 800m athlete of all-time.
After conquering in almost all races, expectations were high as Kenyans yearned to hear their national anthem being played in different parts of the world.
But that was just that, hope. Jelimo went mute and her legs slowed down to painstaking pace.
All went quiet around her until last Saturday, when Standard Sport embarked on a mission to find out where the former Kenyan star had been.
At their home in Kiptomok village near Koyo trading centre where her athletics career began, Jelimo's mother Esther Cheptoo Keter recalled that grand reception that awaited Jelimo in 2008.
The mother of nine recalled how her fourth-born child landed at the Eldoret International Airport one Thursday morning to an earth-shattering welcome party.
Ms Keter, a single mother, is a small scale farmer in the hilly village.
She even moved from a mud-walled, grass-thatched house to a brick-walled, iron sheet-roofed house all thanks to her daughter's fortunes.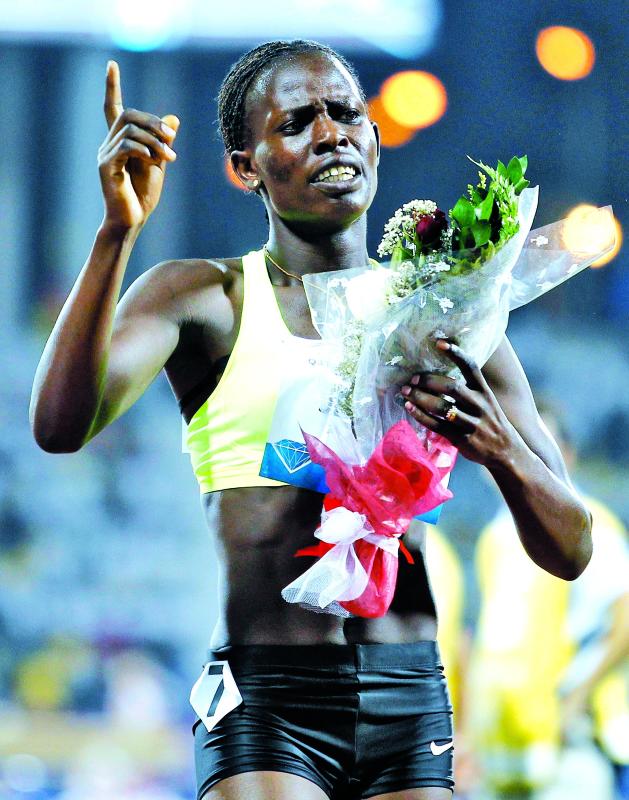 "We are grateful because my daughter built a new house for the family. That is my joy as a mother," Ms Keter said.
In her athletics career, Jelimo had been sweeping any medal in front of her while also bagging any dollar or euro on offer.
She won the continental title in Addis Ababa setting a stadium record of 1:58.70 to beat the veteran and race favourite Maria Mutola and a week later, she ran 1:55.76 in Hengelo.
Jelimo made her golden league debut in the German capital Berlin where she dipped under 1:55 for the first time in what was just her fifth outing over the distance, clocking 1:54.99 to usurp Mutola yet again.
After Berlin, Oslo was Jelimo's next stop and with an impressive 1:55.41 display that came with a victory margin of more than three-and-a-half seconds, Jelimo humbled the field, leaving the then World champion Janeth Jepkosgei to finish a distant fifth.
She then returned home after the Oslo show to stamp her authority in the Kenyan Olympic trials in Nairobi, booking her place in the Kenyan team to the London Games.
But how Jelimo spent her millions, however, remains a mystery.
Jelimo's mother who has been busy farming maize, beans and vegetable in their sleepy village located about 15 kilometres South of Kapsabet town, said she's not bothered by how her daughter spent her money.
"What I can only say is that she has been doing a lot for her siblings' education," she said.
The murram road where a convoy of more than 100 cars snaked through to Jelimo's home in 2008 was a lonely drive on Saturday, just a few grazing sheep were by the roadside.
Jelimo, who was at home during the visit, disconcertingly declined to grant us an interview.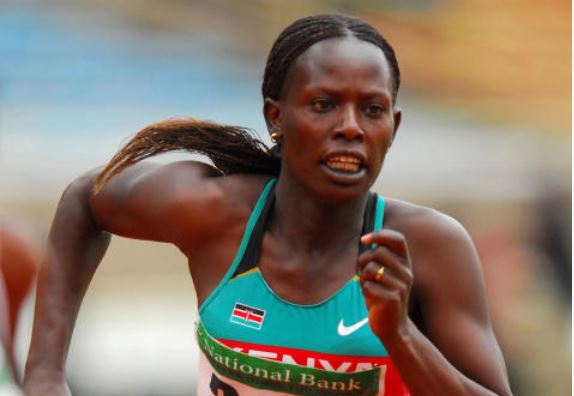 Nothing in Kapsabet town and in Kiptamok village shows a trace of Jelimo's investments.
Jelimo's ex-husband Peter Kiprotich Murrey, who had been accused of mismanaging her wealth, distanced himself from the claims.
Murrey says with the jackpot millions were the source of trouble in their marriage.
According to Murrey, he has not meddled into Jelimo's affairs since they parted ways more than five years ago.
Murrey says he is not aware of how his ex-wife used the golden jackpot money and can't locate any property she acquired using the proceeds.
Ms Keter said her daughter's marriage ended because of irreconcilable differences.
"I didn't meddle in my daughter and her ex-husbands affairs but whatever happened was irreconcilable. Both are adults and we expected them to resolve their issues," the mother said.
Before she declined our interview, Jelimo said: "It is not true that I went underground. I am now a police instructor in Kiganjo (Kenya'a Police Training College in Nyeri)."
She said she sustained an injury in 2011 but recovered later to compete at the London Olympics.
"I will grant an interview later. The media has been spreading lies that I have been missing in action. Taking a short break from the sport doesn't mean that I have quit," she added.
Jelimo's mother competed in 200m and 400m between 1972 and 1974 and she is happy her daughter followed in her footsteps.
"One of my sons is an athlete but has been bogged down by an injury. It is my wish that one day he shines like his sister," she said.
Jelimo was awarded the World Athletics Revelation of the Year Award and the 2008 Kenyan Sportswoman of the Year Award for her stunning performances that year.