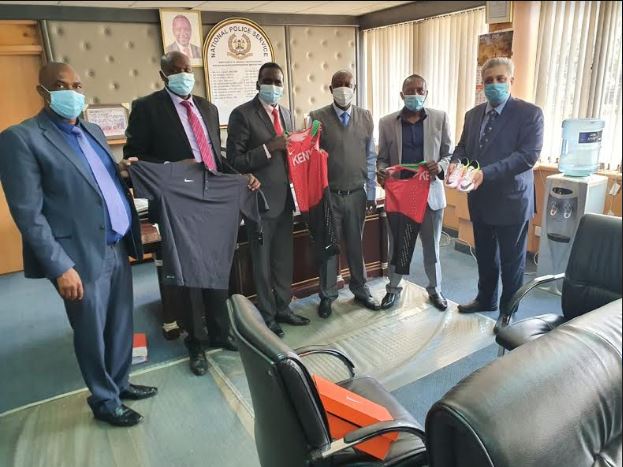 The National Olympic Committee of Kenya (NOC-K) was on Thursday handed over the Nike kit belonging to Team Kenya by the Director of Criminal Investigations (DCI) that were confiscated after the Rio Olympics debacle in 2016.
The DCI presented the kit to NOC-K president Paul Tergat, who was accompanied by the Ag. Secretary-General Francis Mutuku and Executive Member Shoaib Mohammed, at the DCI headquarters in Nairobi.
"The NOC-K Executive has been following up this matter with the DCI for a long time, and we are happy with the eventual release of the kits today.
"NOC-K gave the DCI confidence by the systems put in place in managing the acquisition and distribution of Team Kenya kit. The teams that have represented the country since 2016 have been well-kitted in a timely manner," NOC-K said in a statement seen by The Standard Sport.
The National Olympic Committee representing Kenya said the process of kit distribution had been documented to ensure the right people receive the uniforms at the appropriate time.
NOC-K pointed out there are talks with partners about plans of automating the store to ensure a more seamless system.
"We recognize that the national kit is one of the most important aspects of representing Kenya, it gives athletes a proud and patriotic feel, and we will protect this at all costs by ensuring that Team Kenya is always well kitted for any Games.
"With very many young and upcoming athletes in the country, NOC-K will go ahead to plan for the distribution of the acquired kit to benefit these athletes," said NOC-K.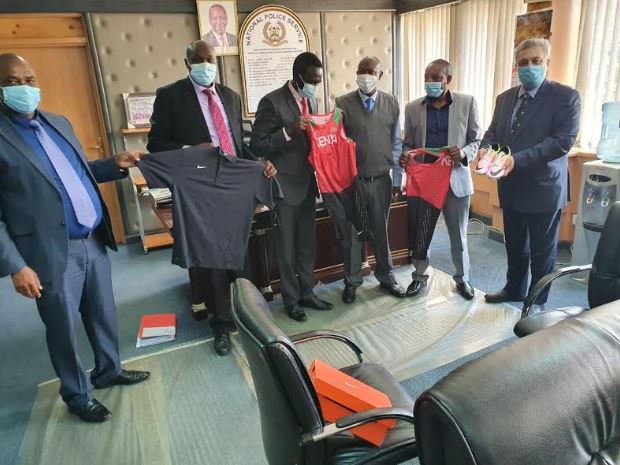 Some of the attire will be handed to athletes who are in the qualification pathway for next year's Tokyo Olympics.
"We have about 15 disciplines in which athletes are still trying to qualify for the postponed Games. Most of the qualification events have not been set, but we will be ready to give these athletes the support that they require," NOC-K added.
Bales of the Nike kit were recovered in 2016 from the residence of former NOC-K vice-chairman and Team Kenya deputy Chef-de-Mission for Rio 2016 Olympics, Ben Ekumbo.
The uniforms were meant to be given to the Team Kenya that participated in the Olympics in Brazil.
Ekumbo was arrested after the operation at his Westlands apartment by a team of detectives from the DCI.
Ekumbo deputized Head of Mission Stephen Soi at the Rio Olympic Games in Brazil that were shrouded by controversy before, during and after over embezzlement of funds, theft of team kit and mistreatment of Team Kenya athletes in Brazil.