The empty athletics tracks of Iten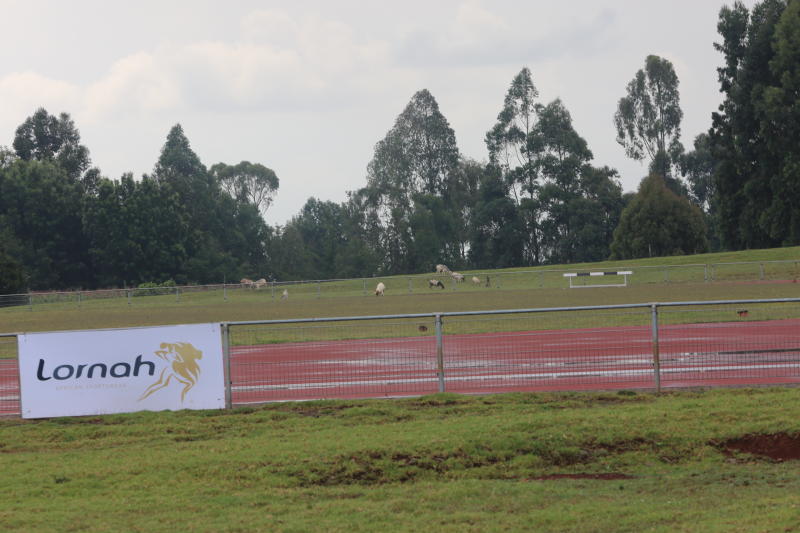 Hotels that hosted athletes from across the world are wobbling under the weight of pandemic restrictions.
Just before March, a stadium with a well manicured grounds, located a kilometre away from Iten town often comes alive.
Athletes, mainly from Europe and the United States have been training in the stadium for many years.
Joining over 2,000 of their Kenyan counterparts who train in the high altitude town had become a culture and the locals were used to seeing athletes of all manner of races.
Lornah Kiplagat Sports Academy High Altitude Training Camp is an iconic training ground. But it is now deserted.
It is the only training centre that has a tartan track in Iten, a town that has come to earn the name 'Home of Champions'.
The high altitude training centre is owned by Kenyan-born Dutch national Lornah Kiplagat.
Six years ago, the tartan track laid after a partnership between the Lornah Kiplagat Foundation and London Marathon was launched in style.
A 3,000m race pitting double Olympic and world champion, Britain's Mo Farah and two-time Olympic and three-time World steeplechase champion Ezekiel Kemboi was organised at the ultra-modern sports academy.
Farah won the race and got the honour to cut the tape to officially launch the track for competition and training.
It is a stadium with a beautiful pitch, and has earned so much respect that in April last year it hosted national relays competitions cum national trials for World Athletics relays meet set for Japan later in the year.
Even the stalled Kamariny stadium couldn't be compared to the Lornah Kiplagat Sports Academy – maybe after the ongoing construction is complete.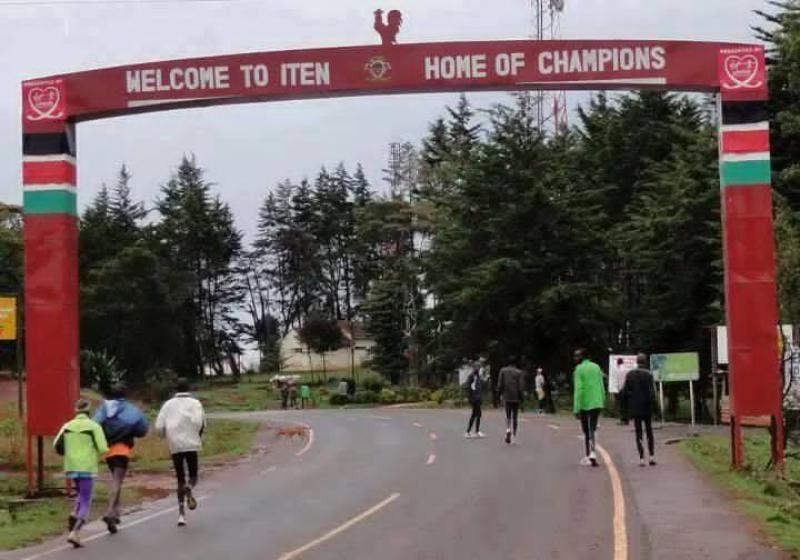 But the coronavirus pandemic silenced Iten town and the training academy.
When we toured the training centre off the Iten-Eldoret road, a herd of sheep were grazing on the pitch.
Since March when the government ordered closure of athletics camps to minimise the spread of Covid-19, the once busy stadium has become a pale shadow of its former self.
Foreign athletes who trained there flew out to their countries in Europe and the Americas.
Kiplagat is the 2007 World Cross Country champion. She is also the 2005 European Cross Country champion.
She is married in the Netherlands and secured citizenship in the European country in 2003 and later established the sports training centre to give an opportunity to athletes from around the globe to train in her country of birth.
"We had to shut down operations in the sports academy.
"Athletes who had traveled to Kenya to train here rushed out of the country after air travel across the world was canceled," the stadium manager Richard Mukche said.
Mukche said the entire team, which had also been hosted at the Iten Club – a hotel also owned by Kiplagat left the country.
He reminisces the days that foreign athletes did speed work with their Kenyan counterparts every morning and evening.
He says their guests have only been calling to find out more about the pandemic in Kenya.
A 10-kilometre pathway established by Elgeyo Marakwet administration two years ago – stretching from Iten all the way to the border of the county and Uasin Gishu for training, just like Lornah Kiplagat training facility is also deserted.
"The athletes are aware of resumption of international flights from August 1. They are also aware that the number of positive cases have been on the rise. They are still reluctant to come back," Mukche says.
"We hope things will normalise soon. We need the athletes back. They feel proud to train in Kenya."
Mukche expressed hope that training will resume before the end of the year. He called on the Kenyan government to allow resumption of sporting activities.
"We are currently not hosting any athletes at the hotel (Iten Club). We shall ensure the training centre and accommodation facilities are in better shape as we wait for normalisation of sporting activities," he added.
About a kilometre and half away, Iten Sports Grounds – another busy training area has also remained deserted since March.
The public sports ground has turned in to a swamp following the heavy rains that pounded Iten and neighbouring towns in last few weeks after the disbandment of training camps.
Local athletes who left training camps to train on their own are yearning to return to active preparation for races.
Athletes who have resumed are doing it on a low key. World 10km record holder Rhonex Kipruto who recently resumed training in Iten says he misses the days he ran in a group.
"Everything has been slowed down. These days we rarely see athletes training together as they have done for years," Kipruto, who is eyeing a slot at the Olympics said.
He added: "I miss the normal way of doing things, but the most important thing is to keep safe."
The 2018 World Under-20 10,000m champion said he had to return to Iten after spending several weeks in Keiyo South.
Two-time Honolulu marathon champion (1996 and 1997) Erick Kimaiyo who coaches World marathon record holder Brigid Kosgei and 5,000m World Under-20 champion Edward Pingua Zakayo paints a picture of the impact of the virus in sports.
Kimaiyo runs Kapsait high altitude Athletics Training camp, one of the camps that have churned out athletics stars.
He says the pandemic regulations are slowly derailing preparation for competitions.
"I am urging the government to allow athletes back to training camps and we will ensure they live separately. We will ensure social distancing is adhered to as we train them," Kimaiyo says.
Kimaiyo's major concern is about budding runners who have to train under the close watch of a coach. He says his camp remains deserted, but with a few athletes coming to seek technical advice once in a while.
Hotels that depended on athletes are also wobbling under the heavy weight of pandemic restrictions.
Veteran coach Brother Colm O'Connell says when he arrived in Iten from Ireland in 1978, Iten was a small trading centre with only three shops but expanded courtesy of athletics.
Jean-Paul Fourier, a Belgian retiree who invested in Kerio View hotel after a visit to the country more than a decade ago describes the situation as dire.
Not far from Kiplagat's Iten Club, Kerio View has been hosting at least 30 foreign athletes and other sportsmen and women daily before travel restrictions and disbandment of training camps took effect.
The hotel is deserted. Three workers – one chef, a security guard and a cleaner were busy ensuring the iconic hotel that gives foreign and local tourists the magnificent view of the scenic Kerio Valley was kept clean.
"We have closed," reads a notice posted on the gate. It has been there since March.
Repairs were underway in hotel rooms and the kitchen.
Fourier says this is the second time the hotel is closing after it temporally shut its doors during Christmas Day in 2012.
The hotelier says he is now depending on his savings back home to keep the hotel afloat.
The investor can't travel back home to Belgium because, he says, the country has been hit by the pandemic as well.
"This is a pandemic and I feel there is nothing we can do. I have been hosting athletes, mainly from Europe and you can see, there is no one around," Fourier said.
He adds: "I have only two athletes from Europe. It is a couple that had traveled to Iten to train for the 2020 Olympics, but they can't travel back to their countries.
"They will be relocating to a cheaper residential house from next week because they can't afford our hotel rates any longer."
Things were not better at neighbouring Elgon Valley Hotel and Iten Club.
At Elgon Valley Hotel – a four star hotel that is usually busy had less than five workers who were on standby to receive any guest.
Barnaba Korir, a member of a team set up by Sports Cabinet Secretary Amina Mohamed to oversee the resumption of sports events said competitions and training may begin in the next few weeks.
"We will handover our findings to the CS as soon as he returns to the country. Sporting activities will resume under strict guidelines," he said.