How early marriage and doping cut short careers of promising youngsters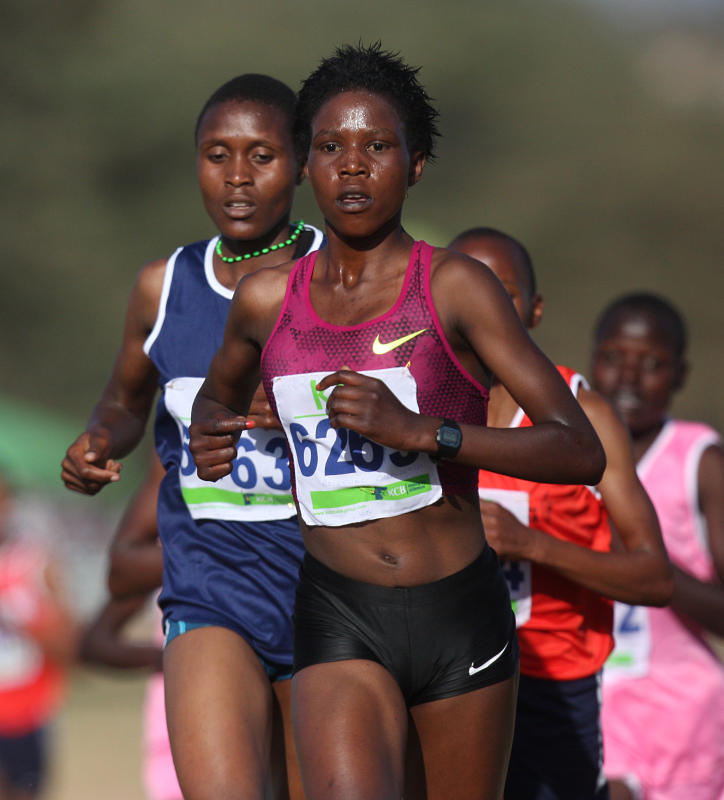 Some are battling injury while others joined the disciplined forces and forgot about athletics
For many years, Kenya's junior athletes have conquered the world not only by winning medals, but also sometimes shattering records.
After such a promising start these youngsters were poised to smoothly transit to senior competitions, but they soon faded away leaving their fans with many questions than answers.
While others struggle to transit into senior ranks, some opt for earlier marriage thus jeopardising their promising careers with others forced into early retirement due to injuries and a section of runners opting for shortcuts and in the end sanctioned for doping.
But it's also debatable whether success at junior level is a prerequisite success in elite running, however according to analysis, it shows good percentages of runners at elite level were medalists during their juniors years.
Former world junior 3,000m Steeplechase world record holder Raymond Yator for example was poised to easily transit to senior level, but his career seemingly ended before he made it to the senior category.
Yator who comes from Kibendo in Elgeyo Marakwet County won the world junior title in Santiago, Chile in 2000, making him a prospect to also dominate in the senior race like others before him had done having clocked an impressive time of 8:16.34.
Yator had staged a spectacular performance at the 1999 African Under-20 championships in Tunis, winning in 8:19.84.
Another promising youngster Leonard Kosencha won a gold medal at the 800m at the 2011 World Youth Championships in Lille, France.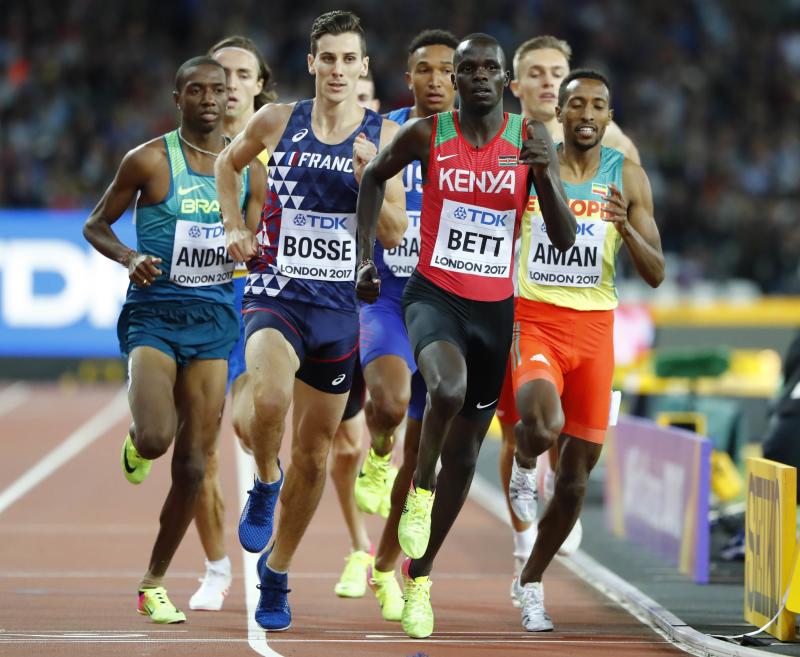 His winning time of 1:44.08 saw him break Bahrain's Belal Mansoor Ali's World Youth record of 1:44.34.
After that Konsencha was deemed to take over from the world 800m record holder David Rudisha only to disappear from track after his triumphant performance. It is said he suffered a career ending injury that forced him into early retirement.
Kipyegon Bett was another who was also tipped to be the next David Rudisha.
At start he seemed to fulfill the promise and had lofty dreams of stepping in senior level having won silver medal at the World Youth Championships in 2015 in Cali, Colombia.
He also won gold at the World Under-20 Championships over the two-lap race in Bydgoszcz, Poland.
After good show at the junior level the runner from Kericho was now seen as the next person to bring medals for Kenya at the Olympics and World Championships only to be slapped with a four-year doping ban in 2018 by the Athletics Integrity Unit (AIU) after banned erythropoietin (EPO) was found in his blood samples.
The 800m is not short of these promising youngsters and another one to show promise was Alfred Kipketer, the 2014 World Under-20 champion and Rio 2016 Olympic finalist.
He will be remembered for getting off the blocks like a man possessed in Rio only to finish in last place in the race that Rudisha won.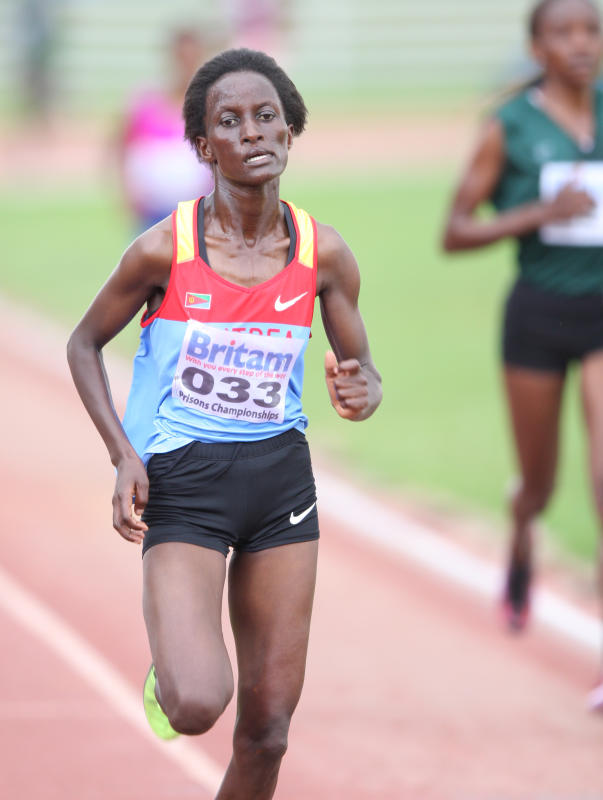 Being a youngster many thought that what he did at the Olympics final was just what is common for an inexperienced athlete and was tipped to come good with more competitions in the senior level but only to be charged with breaking 'whereabouts' anti-doping rules, according to the AIU in January this year.
Another 800m runner Anthony Chemut had a promising junior career winning silver over the distance in 2009 in Brixen, Italy before bagging silver at the 2011 African Junior Championships in Gaberone, Botswana.
However, Chemut has not reached his full potential in senior level competitions and has struggled to break into the national team since representing Kenya at the 2012 London Olympics where he reached the semi-finals.
Over 1,500m Robert Biwott produced a good show to win the finals at the 2013 World Youth in Donetsk, Ukraine.
The youngster's promising career saw him win double gold at 2014 African Youth Championships in 1,500m and 800m. After that he has not made an appearance on the track again.
Over the long distance, the 2014 5,000m World Under-20 bronze medalist Moses Mukono has been dogged with a series of injuries and loss of form since graduating to the senior ranks. This has seen him in and out of competitions.
Mukono, the 2013 Africa junior 5,000m and 2014 Africa Junior Cross Country Champion is currently trying to make a comeback and fulfill his professional running career that has stalled since 2016.
For female athletes, most of their story is all about starting a family early which has made it difficult to make a comeback after early promise.
Rosefline Chepng'etich established herself among the world's best young steeplechasers.
While still a student at Keringet Winners Girls High School, Chepng'etich won gold in 2,000m at the 2013 World Youth Championships.
She also clinched another gold at the 2014 Youth Olympics and silver at the 2015 World Junior Championship.
Chepng'etich made her senior debut with selection to the 2015 World Championships in China where she finished 15th and after that disappeared from scene with reports of getting married something we could not authoritatively confirm as efforts to reach her were futile.
Nancy Nzisa had a dominant performance at the junior continental stage including Africa junior women cross country bronze medal but has failed in her numerous attempts to break into elite ranks.
Another former World Junior Cross Country champion Gladys Chemweno was also expected to win medals in the senior ranks after announcing her entry into the scene in 2007.
That is the year she won the World Junior Cross Country championships in Mombasa.
At a young age, Chemweno had previously exhibited the characteristics of an athlete headed for stardom in cross country, winning slots in the national team.
She won her first senior 8km cross country title in Kisii in 2009, clocking 28:12 and followed this with top places in Mt Elgon and Eldoret cross country meetings.
However after that Chemweno went off the radar and nobody is able to exactly tell what happened to the once budding youngster.
Naomi Misoi, a 800m athlete who represented Kenya in the 1998 World Junior Championships also faded after the championships.
She later got married in her home county of Nandi after completing her studies in Sing'ore Girls High School in Elgeyo Marakwet.
Some athletes who joined the military also went off the radar. For example, former 800m junior star Vincent Malakwen's career nose-dived after joining the army.
But what could be the reason why most of these youngsters cannot make a comeback?
Athletics Kenya Baringo County Chairman and Torongo training camp coach and founder Barnabas Kitilit blames coaches and teachers for stalled athletics career progression among the youngsters.
"Some of these athletes are mis-advised by their handlers, coaches and sometimes teachers. They spend so much time running in junior level that by the time they reach senior ranks they are exhausted," Kitilit said.
"Some gave the wrong age so as to remain juniors. What they don't know is that they were competing against younger competitors and by the time they go against seniors they can't replicate the same results, disappointment slowly comes in and some quit running all together," said Kitilit who is a credited for nurturing young runners in Baringo.
He added: "Age cheating is also a form of doping, and it catches up with you without knowing."
Early marriage and alcohol have also been cited as other challenges faced by athletes in their career development.
Sports scientist and former Sing'ore Girls high school coach Byron Kipchumba attributes the poor transition from junior to senior running to lack of mentorship.
Dr Kipchumba said careers of some successful junior athletes were ruined by over indulgence in alcohol.
"We have witnessed several social problems including social misdemeanors that may have come with fame and money. Some girls were overwhelmed by motherhood and couldn't continue training and taking part in competitions," he says.