Stadium contractor optimistic of beating deadline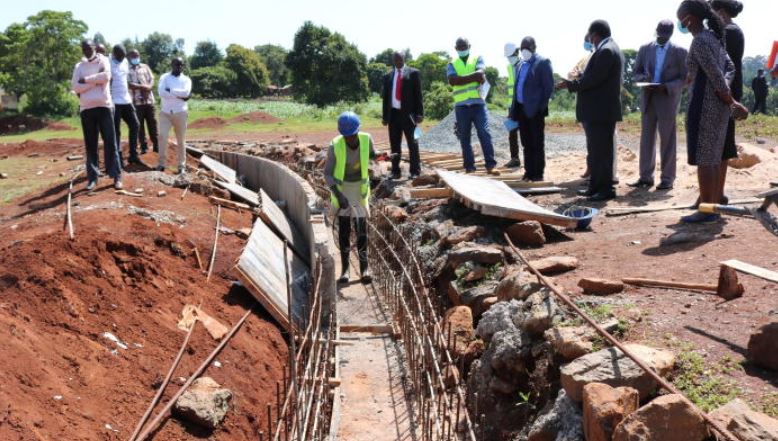 The contractor working at Kamariny stadium is optimistic he will complete work at the sports facility by the end of next month.
On Monday, Sports Kenya Director General Pius Metto gave the contractor until August 30 to complete and hand over the sports facility that had stalled since 2018.
The Kamariny stadium is situated in Iten, Elgeyo Marakwet County and is a training base for at least 2,000 athletes.
Yesterday, Samson Wafula, an engineer attached to Funan Construction, the firm constructing the stadium said he was optimistic of beating the deadline.
"We have our work plan and we are within the timelines. If all things remain constant, we will complete the stadium as scheduled," Wafula said.
The contractor returned to site on June 3 after the sports ministry allocated funds for its completion.
During an inspection tour of the sports facility on Monday, Metto said he was dissatisfied with the progress made by the contractor.
"We have given the contractor a notice that he must deliver as per the return-to-work framework. The contractor had committed to complete the works by August and we are holding him to that agreement," he said.
Athletes who trained at Kamariny before the proposed upgrade have been forced to travel to facilities in Tambach and Eldoret.
"We were here with board members to monitor the progress. We were expecting to find the contractor having mobilised their machinery to complete the works on time," Metto said.