Blow to athletes as the country is not among nations whose citizens can be granted Schengen visas due to Covid-19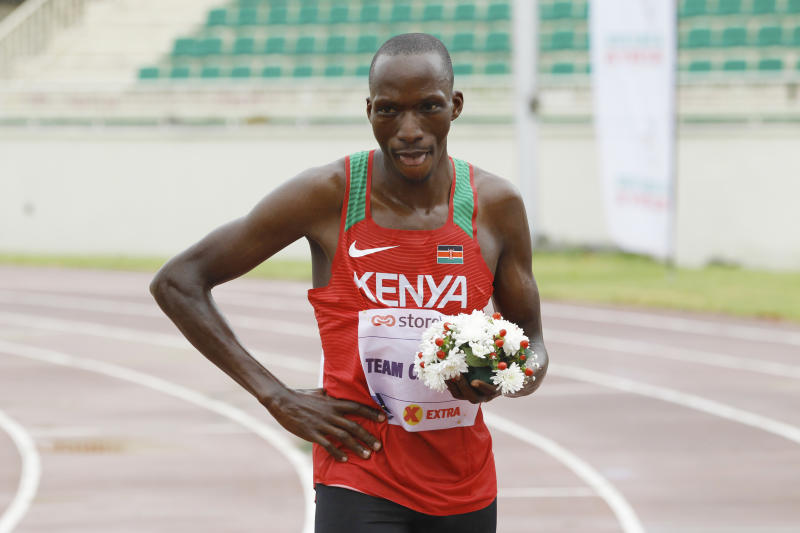 The fate of Kenyan athletes hangs in the balance as the country is not among nations whose citizens can be granted Schengen visas in the 'safe list' released on Monday by the European Union (EU).
The athletics track and field showpiece is set to resume in August with the Diamond League meetings which were suspended due to Covid-19 pandemic.
Several track and field events have been rescheduled, and others cancelled entirely, as organisers continue to adapt the season in the face of the crisis.
Kenyan stars have been training in isolation in preparation for the rescheduled calendar with Monaco Diamond League provisionally set for August 14 but the news from the EU is not what the Kenyan stars were expecting after a troubled season.
The EU revealed the new list of countries whose citizens will be permitted to enter the EU when the external borders are officially re-opened, but Kenya is excluded due to the coronavirus developments.
Although, the "safe list" will be reviewed every two weeks and adjusted depending on the latest coronavirus developments in each country, Kenyan runners including world champion Timothy Cheriuyot who is preparing for Monaco Diamond League will be waiting to see how things turn out.
"This year has had many setbacks, and it's seems it will continue with this new development. I know Kenyan Government is working hard to contain the virus and our only hope is that the restrictions will be eased before August," Cheruiyot said.
Rwanda is the only eastern African nation included in the 'safe list' and other African countries are Tunisia and Morocco.
Bernard Ouma, who is currently preparing his athletes such as Cheriuyot, 2017 World Champion Elijah Manangoi, Timothy Sein, Winny Chebet and Vincent Keter for the Diamond League meetings expressed optimism that the European Union will ease the new regulations.
"Every country is battling the virus in their own respective capacities. No one was prepared for the Covid-19 pandemic. My hope is that EU will review their stand and ease the regulations to allow Kenyans enter the Schengen countries," Ouma said.
If enforced, the measures will also affect Kenyans who are preparing for the premium marathons and road races across the Europe. A number of Kenyans, such as Eliud Kipchoge who is under Jos Hermens of Netherlands, are also managed by managers from Schengen countries.
Schengen Area is the zone instituted by 26 European countries which abolished their internal borders for free and unrestricted movement of people.
The countries are Austria, Belgium, the Czech Republic, Denmark, Estonia, Finland, France, Germany, Greece, Hungary, Iceland, Italy, Latvia, Liechtenstein, Lithuania, Luxembourg, Malta, the Netherlands, Norway, Poland, Portugal, Slovakia, Slovenia, Spain, Sweden and Switzerland.
Iceland, Norway, Switzerland and Lichtenstein are not members of the EU, but are associate members of the Schengen Area.