Kenyan half marathon world record holder Kamworor gives update on his injuries after being hit by a motorcyclist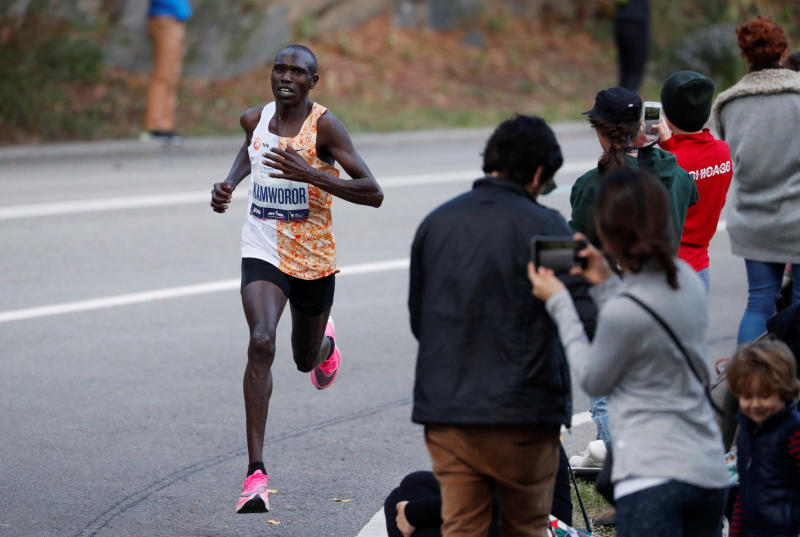 Kenyan half marathon world record holder Geoffrey Kamworor has given an update on his injuries, four days after he was struck from behind by a motorcyclist in Eldoret.
The 27 year-old was hit as he neared the end of his morning run and sustained head and knee injuries.
He was taken to St. Luke's Hospital in Eldoret, where he underwent surgery for a right tibia shaft fracture and a scalp laceration.
Thanking everyone for the get well wishes, Kamworor told his fans that the operation went well and he is planning to resume training soon.
''Last week I was hit by a motorbike during my training. I have received a great number of well wishes for which I'm thankful to you all. I'm doing well and looking forward to picking up my training towards my upcoming goals. I feel a bright future ahead,'' he wrote on his Facebook.
The accident came a day after news broke that the 2020 New York City Marathon was cancelled, a Marathon he had intended to compete in and defend the title he won in last year's race.
The Marathon was scheduled to take place on 1st of November 2020.
He is the current world half marathon record holder after winning the Copenhagen Half-Marathon in 2019 in a time of 58 minutes and one second.