Joyciline denied chance to quench New York City marathon title thirst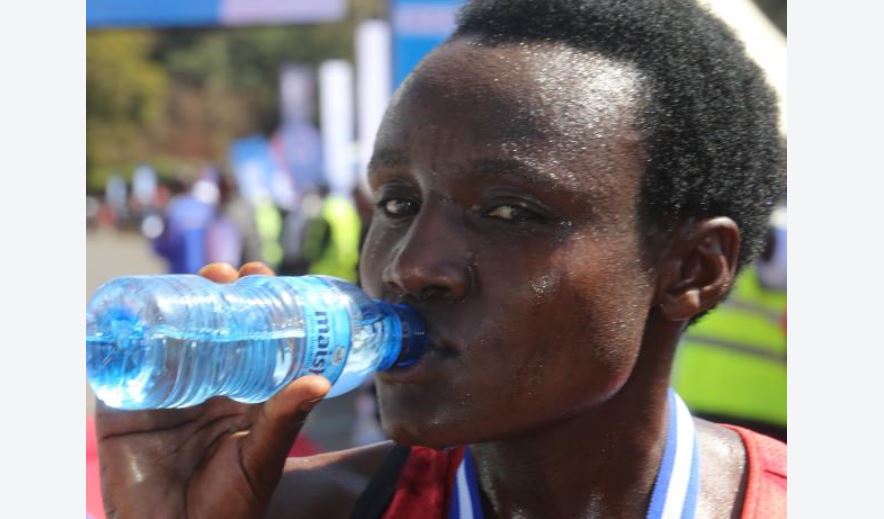 It would have been another historic moment for Joyciline Jepkosgei, but it has ended up being one of many races disrupted by the coronavirus pandemic.
Cancellation of the 2020 edition of the New York City marathon on Wednesday evening did not come as a surprise for Jepkosgei though.
Last year, she wrote history by strikingly ruling the streets of New York to win in her first attempt of the marathon, destroying a strong field comprising four-time winner Mary Keitany.
Yesterday, after receiving the news of the cancellation of the race, Jepkosgei, who is also the world half-marathon record holder, said she had hopes of defending her title in New York this year.
Last year, she missed the 2:22:31 course record set by Margaret Okayo in 2003 by seven seconds.
This year's race was scheduled for November 1.
"I was hoping to defend my title and attempt to do better this year. There will always be another chance to come. This is a pandemic that has affected all sports activities across the world and we have to accept and hope things will get better," 26-year-old Jepkosgei told Standard Sports.
What made the November 2019 New York City marathon memorable for Kenyans was that two half-marathon record-holders Geoffrey Kamworor and Jepkosgei brought home the gold medals.
Kamoror had just slashed 17 seconds off the half marathon world record in Copenhagen in September before going ahead to stamp his authority in the full marathon.
At the beginning of the year, Jepkosgei said she was ready to take to the London marathon start line in April, but that again was postponed to October 4.
She describes 2019 season as one of the best seasons in her career, especially after the spectacular wins in New York.
Just five months before winning the full marathon last year, Jepkosgei lifted the New York half-marathon title.
"I had New York City marathon in mind but I had first tuned myself for London before Covid-19 hit sports competitions," she said.
For Jepkosgei, training is ongoing, with or without a race.
She said she trains "for the love of the sport" and not for the competition, just for now.
"I am still training although I have scaled things down. As an athlete, I have to remain physically fit," Jepkosgei, who has since resumed to her military job, said.
Her hopes this year are now pinned on the London marathon set for October, and which organisers are yet to decide whether it will go as scheduled or not.
New York City officials and New York Road Runners, which owns and organises the event said during the announcement of the cancellation that holding the race this year would be too risky because of the coronavirus pandemic.
At least 50,000 runners were expected in this year's race.
Every year, the New York race attracts more than a million spectators who line up along the course that ends at the City's Central Park.
"There was hope, but that turned to uncertainty, and given what we have seen the past months, this was really the only decision," Michael Capiraso, the chief executive of New York Road Runners said.
Those who registered for the 2020 race will be offered a full refund of their entry fee or a guaranteed entry to either the 2021, 2022 or 2023 marathon.
The 2021 New York City Marathon is scheduled for November 7.
Alternatively, athletes will also have the option to run the race virtually from October 17 to November 1.
On whether she would take part in the proposed virtual race, Jepkosgei said she was not sure and not prepared for a virtual competition at the moment.
"As it is, I am not sure about running a virtual race," she says.
She says she would wish to run in a course, with fans cheering her up throughout the 26.2 miles.