Eliud Kipchoge shares his secret to success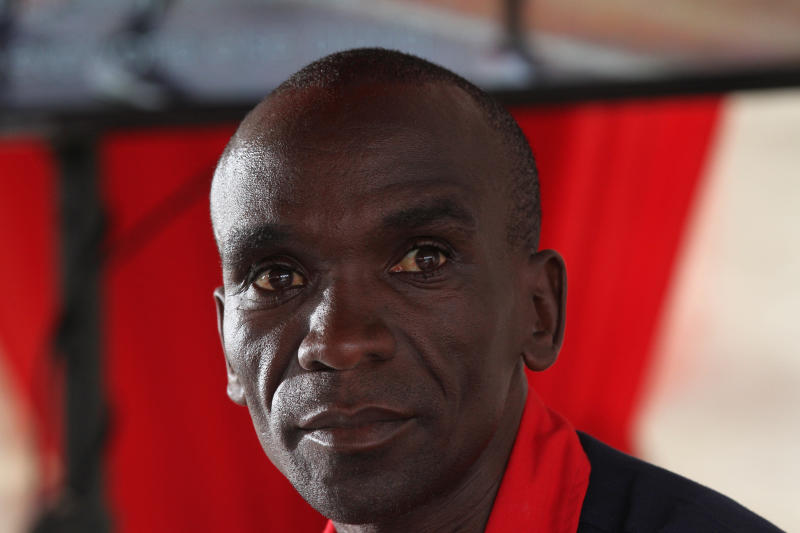 For almost two decades, world marathon record holder Eliud Kipchoge has produced an impressive performance in athletics –from cross country, track to marathon.
His consistency and the brilliant shows has left athletics lovers across the globe wondering what makes him always claim a bigger slice of glory.
Most athletes enjoy short terms in active competition despite huge talent. But Kipchoge banks on two words: self discipline.
While sharing his insights on National Olympic Committee of Kenya (NOC-K) Webinar dubbed 'Mindset and Discipline of Success' held on Thursday night, Kipchoge said one needs self discipline in all aspects of life.
"It is not just discipline, I have personalised it and therefore it is self discipline because that is what drives me and has kept me in the sport for all these years. Any human being needs self discipline to succeed not only in sports but also in business, education and life in general. Self discipline helps one set their priorities right and so I have made it my lifestyle," Kipchoge said.
And who is best to define success than the world's greatest marathoner of all time, who has made five World Championships and three Olympic Games appearances.
Comparing success to a mountain, Kipchoge said most people focus on the peak rather than looking on the sides and under to see what holds the mountain.
"Success is like a mountain but most people get it wrong by valuing the peak more than the sides and foundation. Success is nothing without what guides one to achieve it and so I believe in good preparation and hard work. Simply put success is mastering what you are doing."
He said one should not expect smooth sailing as to excel one must overcome obstacles. "There is no success without obstacles and so I have embraced them and anytime I am faced with any, I take it as a lesson and learn from it. Being positive is very important because it determines whether you come out strong or not."
Revealing that last year's Ineos Challenge was the highlight of his career and missing the 2012 London Olympics his lowest, Kipchoge noted that one needs self belief to rise above setbacks.
"I am a strong believer in myself and limits are only in the mind. I never thought of giving up even when I missed the 2012 Olympics and I keep pushing myself even when I feel like I can't do it," he added.
He noted that letting success get into the head has been a major undoing for many athletes both young and old. "When you let success get the better of you is setting yourself up for failure. It will be the beginning of your end, instead remain focused, keep your eyes on the prize each new day comes with new challenges," he said.
He urged athletes to remain modest and have a properly planned calendar for the year. "You are a human being at the end of the day, so shun self importance and the celebrity status, put previous success aside and remain consistent. Plan your calendar well because success is a cycle that should not break."
He challenged upcoming athletes to rise above the ordinary, embrace technology and think beyond performance while putting their minds and heart in what they do. "I run with my mind and heart and not just my feet because I believe that I will be a mere shell if my mind and heart are not in it."
To the budding athletes, he said they should interrogate any deal they get no matter how good it is, they should work hard, be patient, consult with their seniors and remain focused.
Kipchoge encouraged everyone to read widely and especially now that they have time. "There are only two ways of acquiring knowledge, one is by reading widely and second by meeting new people."
The webinar hosted by Lynn Wachira that also featured Malkia Strikers setter Janet Wanja was the last of the seven series round one informative sessions by NOC-K.
Wanja echoed Kipchoge's sentiments saying that without discipline one can never succeed.