Kenyan athletes stuck in India cry for help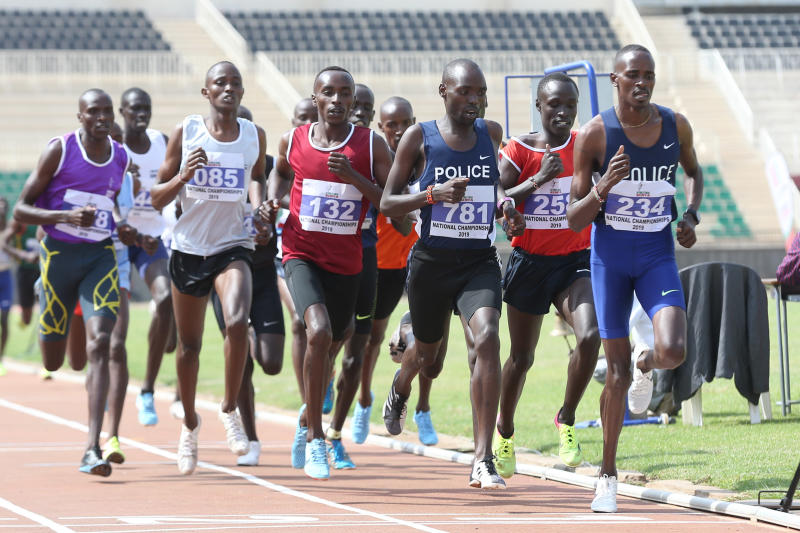 Gideon Kipkurui arrived in India on February 7 in readiness for the Guwahati night marathon on March 1.
The night race took place in North East India as scheduled and Kipkurui finished third.
His next race was Chhapra half marathon on March 29 which meant he had to stay in India.
Before the half marathon could take place, India announced a travel ban and since then, Kipkurui and other Kenyan athletes have been stuck in the sub-continent.
On Friday, Isaac Kipkemoi, Benjamin Kipkasi, Michael Biwott and Millicent Gathoni arrived from India where they were stuck since March after the government, in collaboration with Athletics Kenya and Kenyans living in India intervened.
Two days after the Friday evacuation, Kenyan athletes who are still stuck in India are crying out for help to leave the country.
Some of the stranded athletes yesterday told Standard Sports that they were begging and living at the mercy of well-wishers.
"I have exhausted the cash I won as prize money. I live in a rental house where I pay Sh10,000 a month. It is the most affordable house here, but I have run out of money," said Kipkurui, who is in New Delhi.
Kipkurui, who comes from Kimwogo village in Elgeyo Marakwet County and trains in Ngong, said together with another Kenyan, they approached the Kenyan High Commission in India and were promised that a process to evacuate them was on course.
He said he decided to live with another athlete in New Delhi so that they can share the bills.
"We are now pinning our hopes on the evacuation plan. Life would have been easy and cheaper at home. We are really suffering and we call for help," he said.
His roommate, Isaac Kamiri, says he has had to borrow money from Kenya after exhausting his prize money following the cessation of travel into and out India.
Kamiri said obtaining a Covid-19 test certificate, a requirement before evacuation to Kenya has been another hurdle.
"Getting the coronavirus test certificate has been difficult. We are required to pay Sh5,000 in hospitals located far away from our place of residence," he said.
In February, Kamiri had competed in the Ranchi half marathon where he finished third.
Isaac Nduro, a 10km and half marathon athlete has been stuck in Bangalore city.
Nduro was expecting to return to Kenya on April 24 but he travel restrictions took effect before he could leave.
He hosts two other athletes – Daniel Lang'at and Peter Mwangi -- who were not lucky to secure enough prize money in the season abruptly ended by the Covid-19 pandemic.
"I am hosting my two compatriots and I am now broke. The government has promised to evacuate us in the next three weeks," Nduro says.
Mwangi said he was still doing his morning runs and training despite the challenges he faces after getting stuck in a foreign land.
"The situation here has been dire. I hope to return home soon. I still train because athletics is my career," Mwangi said.
A Doctorate student, Joshua Boit who has been among coordinators of the recent evacuation, said several athletes are still stuck in New Delhi, Pune, Bangalore and Varanasi cities.
Boit said most upcoming athletes travel to India between August and February to take part in several road races that pay prize money of between Sh70,000 and Sh110,000.
"I have been helping athletes in filling online forms for visa and securing Covid-19 testing services and certificates. Most of them face language barrier and we have been helping them through the processes," he said.