Shock as AIU bans Kenyan athlete Mutai for four years over doping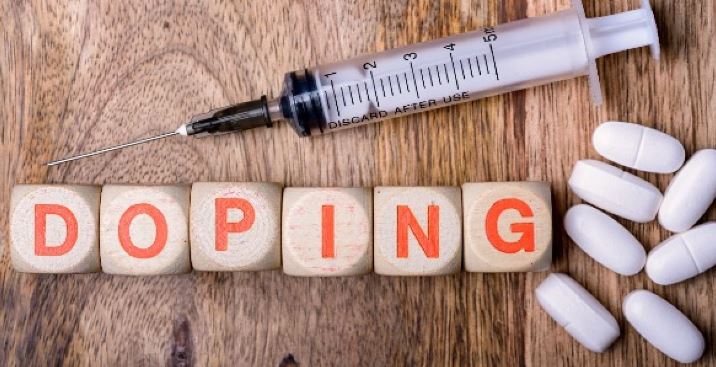 The Athletics Integrity Unit (AIU) handed Kenya's long-distance runner Mikel Kiprotich Mutai a four-year ban on Friday for a doping offence.
Road runner Japhet Kipchirchir Kipkorir was also handed provisional suspension for a similar offence.
Mutai's ban starts on March 20 for four years and his results dating back to December 15, 2019, will be nullified.
Mutai and another Kenyan star Alex Korio Oliotiptip were handed separate provisional suspensions for violating World Athletics anti-doping rules on May 1, 2020.
Mutai's charge involved the presence of prohibited substances (Norandrosterone) while Oliotiptip was suspended due to whereabout failures.
The AIU has banned Stanislau Tsivonchyk (BLR), Mikel Kiprotich Mutai (KEN) & Kiranjit Kaur (IND), all for violations of the @WorldAthletics Anti-Doping Rules.
See the details
?? ?? ??https://t.co/cBkQOqSHT4#AIUNews#MySportMyIntegrity
1/2 pic.twitter.com/mxPOVamcDV — Athletics Integrity Unit (@aiu_athletics) May 29, 2020
Former world marathon record-holder Paul Tergat said in April criminalising doping will help end vice in the country.
Tergat stated the country must move with speed and create a new law that will criminalise the offence.
"We all ran clean and we want our current crop of athletes to run clean. There's no shortcut to clean sports except training hard.
"So many things have been happening right, left and centre regarding doping in Kenya," said Tergat.
Tergat, the National Olympic Committee of Kenya (NOC-K) president, indicated athletes caught doping should serve jail time.
"Kenya now needs to be tough on dopers by criminalising their offences. They will suffer double loss to revenue and time in jail if they are found doping," said Tergat.
"At the current rate, Kenya risks being banned from the Olympics or big city's marathons. What we need to do is make the punishment for offenders more punitive.
This will also bar offenders from putting on our national colours and make them ineligible to compete elsewhere," he added.
Current Kenyan law stipulates a jail term of up to three years for support staff found guilty in connection with doping, but not for athletes.
From 2004 to August 2018, 138 Kenyan athletes tested positive for performance-enhancing drugs, according to a WADA report published in September 2018.
With their high number of dopers, Kenya was placed under category A on the list of countries being watched together with Nigeria, Ethiopia, Bahrain, Morocco, Ukraine and Belarus.