231 Kenyan Paralympians receive Sh10,000 each from Government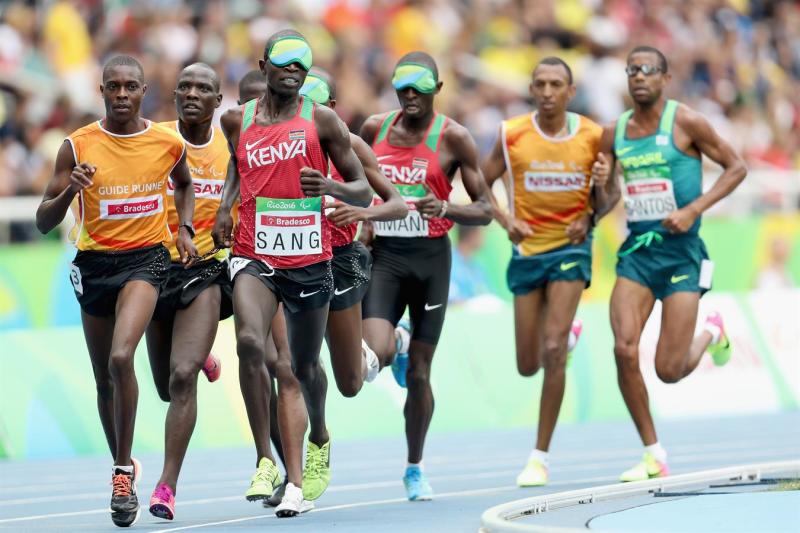 Kenyan Paralympians are the first batch of athletes to receive money from the Government as they struggle to deal with the partial lockdown that has turned their daily lives upside down.
The Ministry of Sports paid 231 Paralympians as the Sports Stimulus Programme disbursements kicked off on Friday. Each athlete received Sh10000, GameYetu confirmed.
"As a sportswoman, it has been a difficult time for me following the coronavirus pandemic but through KNPC leaders, members have been getting hope and some help.
"Today was a blessed day, I have received money from the Ministry of Sports. I'm planning to buy foodstuff to sustain me in this difficult time," one of the athletes, Miriam Nandwa, told Standard Sports.
Sports Cabinet Secretary Amina Mohamed said on Wednesday each of the athletes in the country will receive Sh10,000 per month for two months.
She added that the ministry has partnered with all active federations in the verification process to ensure the money is channelled to the right people.
"We are also releasing the same amount of money to our most vulnerable National Team athletes in all our active Sports Federations for the same period of time. This is to enable them to continue training for upcoming global events.
"The verification is to ensure their telephone numbers and IDs are complete as well as to ensure that we are targeting the most vulnerable, those that do not have other known sources of income. We are doing this in consultation with all the Federations," CS Amina said on Wednesday.
The initiative comes barely a month after over 1030 players drawn from KPL and National Super League (NSL) received Sh5,000 each from leading online betting firm Betika.