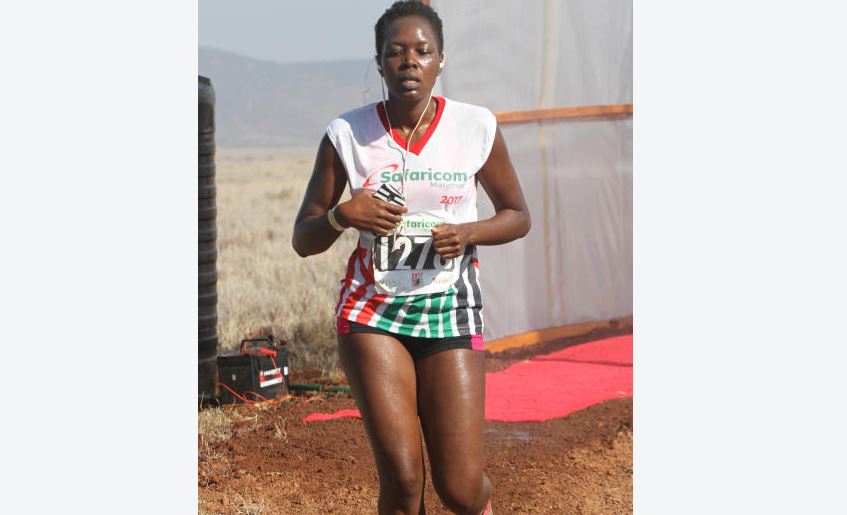 For 20 years, it has been Kenya's breathtaking race as participants run in the wild.
But due to the COVID-19 pandemic, things will be different this year after the race organisers said next month's edition will be a virtual marathon.
SEE ALSO: Former Australia captain Jedinak retires from all soccer
It will be the first time a virtual race is run in Kenya.
Athletes and fans were greeted with shock after the 2020 edition of the Lewa Safari marathon, which was set for June 27, was cancelled late March.
SEE ALSO: 38-year-old Ibrahimovic reveals possible departure from Milan
The announcement of a virtual run seems like restored hope for participants who would have wished to take part in the charity race.
Race organisers, Lewa Wildlife Conservancy and Tusk, said for the past 20 years, the marathon has been attracting 1,400 runners annually, both elite and budding.
SEE ALSO: Ronaldinho loses appeal for release from house arrest
"The World's Wildest Challenge has gone virtual. We are asking supporters to run 5km, 10km, 21km or even 42km around your garden, beach or treadmill this June to help raise vital funds for a range of wildlife conservation projects," the race organisers said in a statement.
According to the organisers, participants can run their distances including the full marathon over days or weeks in the virtual challenge ahead of June 27. A runner will need to record their race and share the clip on the official date of the competition.
Participants will also have an option of completing distances of their choice on June 27 when they stream live for the global community.
On Saturday, race ambassador, marathon world record holder Eliud Kipchoge toured the Lewa conservancy course and encouraged athletes to register and take part in the virtual race.
[Stephen Rutto]
Kipchoge said he will be taking part in the virtual race, which will be used to raise funds for wildlife conservation.
Since the first edition in 2000, the race continued to attract hundreds of elite runners as well as thousands of fun runners – local and foreign.
This year's edition is sponsored by Safaricom PLC and Huawei technologies.
Participants will be required to run anywhere away from Lewa Conservancy whilst maintaining social distance.
"As the world comes together to tackle the impact of coronavirus, please join me by participating in the virtual Lewa Safari Marathon," Kipchoge said.
"I am pleased to back Lewa and Tusk in their efforts to raise the much-needed funds to protect Kenya's wildlife and provide vital support for communities and schools across my country in this time of crisis."
Lewa Wildlife Conservancy Chief Executive Officer Mike Watson said several marathoners from the UK and the USA could not travel to Kenya due to restrictions and severity of the Covid-19 situation.
"While we're sure all efforts are being made by the Kenyan government to contain the spread of the virus, it is paramount to heed the presidential directive to avoid all non-essential public gatherings and play our part in flattening the curve until all of this is behind us," Watson said.
Tusk CEO Charlie Mayhew said the event has regularly generated an average of Sh50 million per race.