Vincent Kipchumba relishes big challenge in London
ATHLETICS By Xinhua | May 11th 2020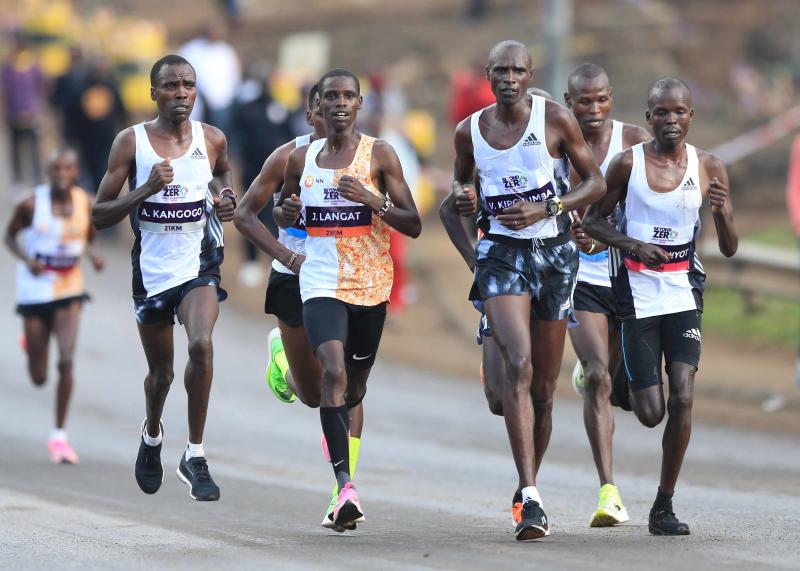 Vienna Marathon champion Vincent Kipchumba relished the prospects of a debut at the London marathon on April 26, but Covid-19 ruined his dream.
The 29-year-old, endured long nights knowing his training had been washed down the drain. But the announcement by the organizers that the race may be held on October 4, gave him something to look forward to even as the virus continued to wreck the sports calendar.
Kipchumba, also the Amsterdam Marathon champion, believes a return to action will be gladly received by athletes, who have continued training in hope of normalcy coming back into their lives and sports events being held globally.
"I have no idea if the battle against coronavirus will have been won. But I can't sit here doing nothing, I will keep on training, even on my own to make sure, I will be ready to answer the call when the marathon competitions resumes," Kipchumba said.
Kipchumba won the Vienna City marathon last year with a personal best time of two hours six minutes and 56 seconds, edging out Abraham Tadesse of Switzerland (2:07:24) and Mutai Solomon of Uganda with a personal best of 2:08:25. What inspires Kipchumba ahead of the London contest will be the prospects of running on a same course for the same title against his mentor Olympic champion Eliud Kipchoge and Berlin Marathon champion Kenenisa Bekele.
"Before they postponed the race, I was dreaming of our meeting with Kipchoge and Bekele. I always told myself, it's chance to improve my best time because certainly that race was to be fast. But here I am waiting and not sure if the two will honour the call in October, or if the event itself will be allowed to go on as scheduled."