Distribution of relief food is not a Rift Valley project, assures CS Amina Mohamed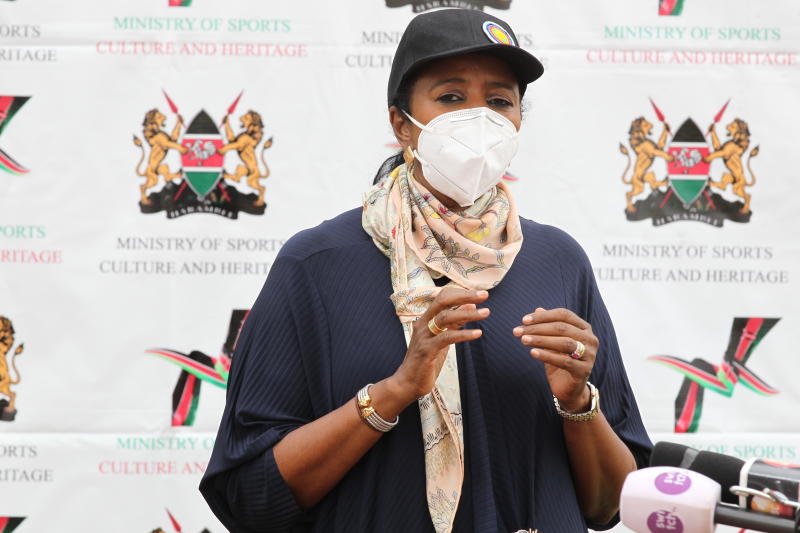 Sports Culture and Heritage Cabinet Secretary Ambassador Amina Mohamed has pointed out that the distribution of relief food to vulnerable athletes is not a Rift Valley project, but a countrywide exercise.
CS Mohamed spoke after Olympic champion and world marathon record holder Eliud Kipchoge spent his day (Friday) in Kericho County distributing the food items.
The Ministry of Sports chose the Eliud Kipchoge Foundation as the ambassador of the relief project.
"We are happy to collaborate with Eliud Kipchoge in extending the Sports Covid-19 stimulus and food programme to athletes in the North Rift region.
"We are targeting at least 1,530 sportspersons drawn from various disciplines with 901 most in need on our priority list countrywide," CS Mohamed said in a statement on Saturday.
On his part, Sports Principal Secretary Joe Okudo said that Kenyans must come to the aid of athletes as they fight to stay fit and healthy during the Covid-19 pandemic.
"Sportsmen and women are our brand ambassadors and keep us entertained and so we must come to their aid in their hour of need. We are looking at all vulnerable sportsmen and women countrywide," said Okudo.
We are happy to collaborate with @EliudKipchoge in extending the Sports COVID 19 Stimulus&Food Program to athletes in the North Rift Region. We are targeting atleast 1530 sportspersons drawn from various disciplines across the country with 901 "most in need" on our priority list pic.twitter.com/OfQM7dKyow

— AMB.(Dr.) Amina C. Mohamed (@AMB_A_Mohammed) May 9, 2020
The relief food has been donated by Eliud Kipchoge, corporates, the Government (Ministry of Sports) and other well-wishers as the country intensifies the fight against coronavirus.
From the Kenyan Premier League to volleyball, rugby, basketball, hockey, handball and athletics, the athletes are struggling to deal with the partial lockdown that has turned their daily lives upside down.
President Uhuru Kenyatta promised to use the Sport, Arts and Social Development Fund to cushion all the athletes from the ravages of the pandemic.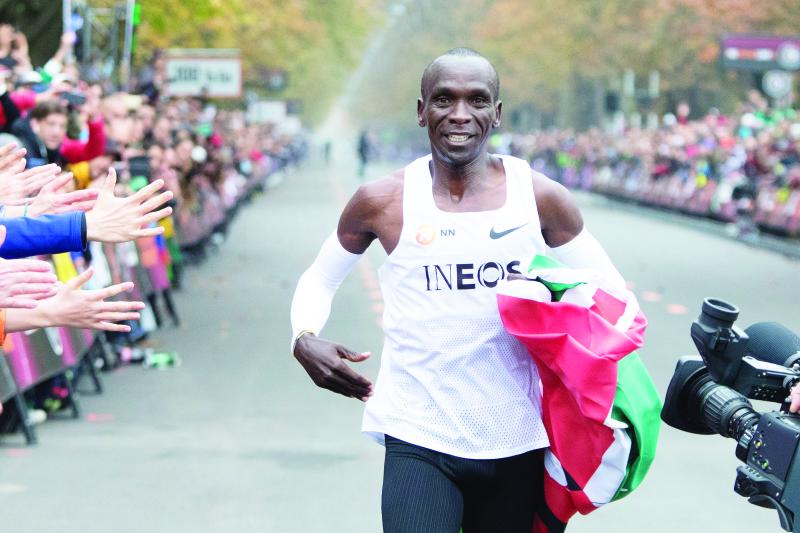 In an April public address to the nation, President Uhuru said the Government was working out on modalities to help sportsmen and women.
Uhuru's statement came weeks after he directed the Ministry of Sports to set aside Sh100 million to cushion local athletes from the effects of Covid-19.
According to official numbers on Saturday (9/05/2020), there are currently 649 coronavirus cases in Kenya with 30 succumbing to the deadly virus. 207 have recovered from Covid-19.