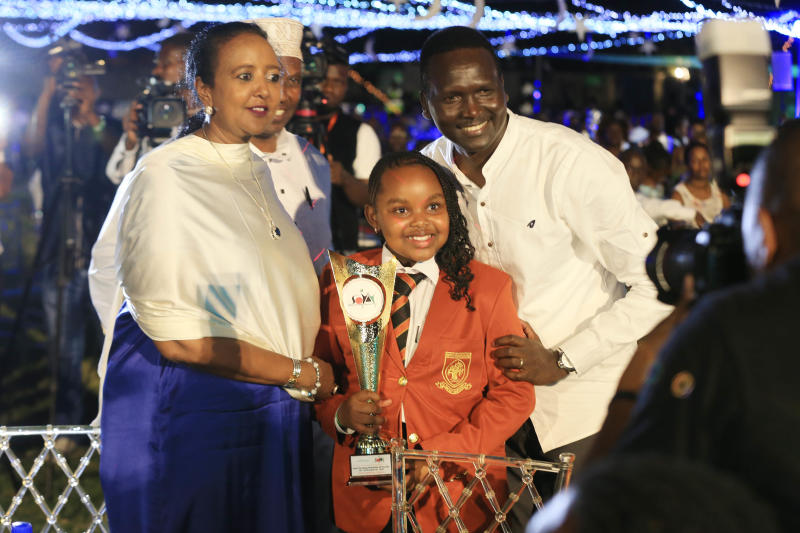 National Olympic Committee-Kenya (NOC-K) is seeking collaboration with the government through the Ministry of Sports and other corporates to help out vulnerable athletes whose income depends on sports.
Speaking during the opening day of the two-day the NOC-K online sports conference, NOC-K President Paul Tergat said their priority was athletes and that they will continue to review the situation as they seek to support the sporting fraternity.
"We will be seeking collaboration with the government through the Ministry of Sports and other corporates to help out vulnerable athletes who mainly rely on sports for income.
"We are in a different territory that we have never been before. This pandemic has hit us hard and there seems to be no light at the end of the tunnel. As NOC-K, our aim is to keep in touch with our sportsmen and women and give them the necessary advice through our experts.
"This pandemic has greatly affected sports and the postponement of the Olympics no doubt has mentally affected our athletes," Tergat said.
Kanyali Ilako, a sports psychologist and a panellist during the conference, encouraged the sports fraternity to embrace the current reality of the Covid-19 in order to cope with the situation.
"Covid-19 has had effects on mental health of athletes. This might lead to stress, depression and anxiety especially now that most sports events have been cancelled and there is no income, which they were used to.
"Athletes need to find creative ways to express themselves and release the stress," said Kanyali.
Kanyali further advised: "Routine is also important and athletes need to have a schedule of activities throughout the day to keep them busy. They also need to always think positively."
Former world javelin champion Julius Yego who also participated at the virtual conference admitted that athletes are mentally affected by the virus disruption.
"Everybody has been affected by this pandemic more so athletes because it's hard for us to train. We can't physically see our coaches and get their instructions. It's tough time for us especially being an Olympic year," Yego said.
Meanwhile, strength and conditioning trainer Geoffrey Kimani called on coaches to show leadership as the sporting fraternity struggles to come to terms with the situation.
"Coaches are well equipped with what to do at this moment hence the need to show leadership for their athletes. This is the time for coaches, depending on their philosophy, to better the skills of their athletes. I would also like to encourage athletes to have fun and enjoy themselves while training," said kimani.
Other speakers on the second day whose theme was 'Maintaining fitness through the pandemic for the elite athletes', were national volleyball team coach Paul Bitok, sprinter Mark Otieno and rugby player Sinaida Aura.
"Planning is an important part of training. We have improvised training for the Malkia Strikers and we are now sharing programs online through a WhatsApp group. This includes research and videos of different types of training. I also try to impart the spirit of professionalism to the team," Bitok said.