Manangoi calls on athletes not to give up even with no events
ATHLETICS By Xinhua | May 6th 2020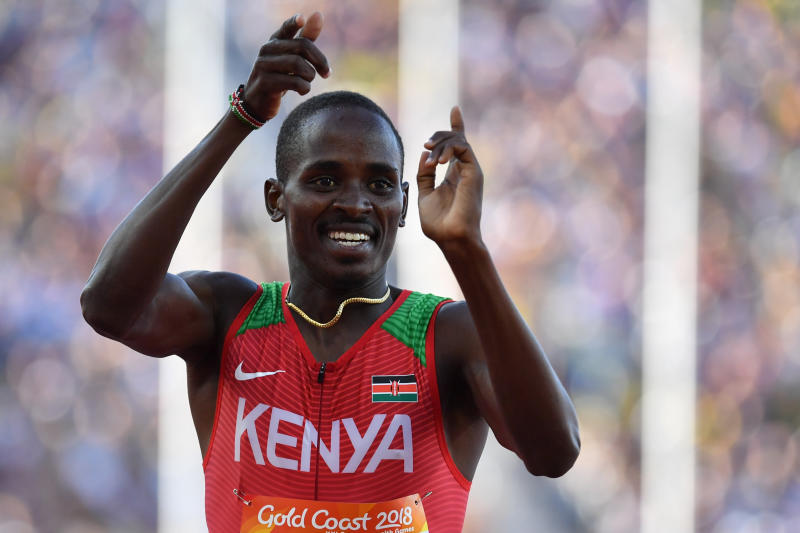 Commonwealth Games 1500m champion Elijah Manangoi has not been in action since May 2019 due to injury.
He was just powering up to be ready for the 2020 season before the Covid-19 pandemic wrecked the sports calendar globally.
Manangoi watched as his hope to return to competition was ruined by the pandemic and he has to be patient, like other athletes, waiting for his chance to resume training. He had missed the 2019 World Championships due to hamstring injury.
"I have been frustrated by the lockdown we are experiencing in sports. I was ready for the season, the Diamond League was my plan but was cancelled. Then our training club was shut down and everyone had to return home," Manangoi said.
But he is not giving up and has called for patience and focus as athletes struggle to remain fit waiting for return of competition. "We are going to be patient and wait when things will get back to normal before we can go back to the track," he said.
To win gold at the Olympics will be a dream come true for Manangoi, whose first attempt in Rio in 2016 ended in frustration as he could not make the finals.
"I was highly ambitious at the start of the year. I longed to run in Tokyo, that was my biggest factor, it helped me remain focused, but we have to wait until next year. The Coronavirus forced the Olympic Games to be postponed to 2021 and there is nothing we can do to change that," he added.
Manangoi says there is low morale as he keeps training alone at home, because there is nobody pushing him to run.