Emmanuel Korir switches focus to World Indoors meeting
ATHLETICS By Xinhua | April 19th 2020 | 3 min read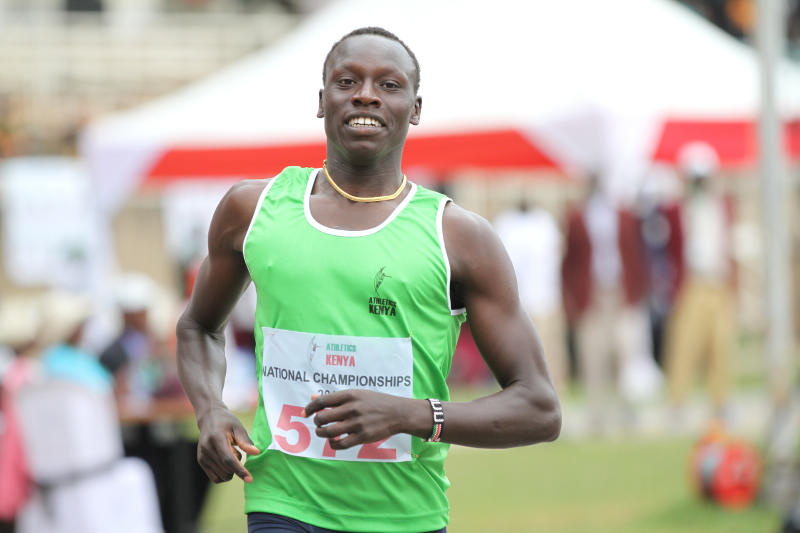 African 800m silver medallist Emmanuel Korir has said the 2020 season was wasted and he is now keen to compete at the World Indoor Championships in Nanjing, China, which has been rescheduled to 2021.
Korir, who trains in Eldoret and Texas in the United States believes most athletes will have a dismal and limited show in 2020, should the health situation improve and global sport and travel is allowed.
He had pencilled April 17 Doha Diamond League to launch his season. But he is now holed up at his university residence in Texas, as he keeps safe from the coronavirus.
However, he believes he will be ready for the World Indoor Championships, which has been pushed to March in 2021 in Nanjing before focusing on the Tokyo Olympics.
"My training was going on very well and I had good plans this year. I was ready to compete starting in Doha in the Diamond League," Korir said on Friday.
Korir joins Viola Lagat, an Olympian who represented Kenya at the 1,500m race in Rio Games, Bethwell Birgen (3,000) and Beatrice Chepkoech among others who have expressed their desire to launch their 2021 season with the Indoor Tour, which will culminate with the Nanjing World Indoor Championships.
Kenya's Collins Kipruto and Getnet Wale of Ethiopia are among 11 athletes who got wild cards to the 2021 World Athletics Indoor Championships.
Korir, who anchored Kenya team to win the 4x400m relays title at the Africa Athletics Championships in Asaba, Nigeria two years ago, hopes that he will manage to return stronger once the pandemic is over.
The Indoor Tour winners are all eligible for wildcard entry to the World Athletics Indoor Championships Nanjing 2021, subject to the approval of their national federation.
"The 2020 World Athletics Indoor Tour will be the first one-day meeting series to be held under our new banner and will kick off an exciting and groundbreaking year for track and field," said World Athletics President Sebastian Coe.
"We will take the World Indoor Championships to China for the first time, and launch the Continental Tour which will create new opportunities for our athletes to compete internationally on the way to the Tokyo 2020 Olympic Games," he added.
Meanwhile, organisers of marathons and other endurance events involving mass participation are to be provided with detailed guidelines on how to deal with the threat of contagious diseases, the governing body of athletics said on Friday.
World Athletics said in a statement that it was setting up a medical task force with representatives from the governing bodies of cycling, skiing, rowing and triathlon to draw up the guidelines.
The International Institute for Race Medicine (IIRM), which promotes the health and safety of athletes at mass participation events, will also be involved.
Although Covid-19 was the main reason for setting up the task force, World Athletics said that other diseases were also a worry.
"Many event organisers have also had to deal with Norovirus and other contagious diseases during the staging of events and this task force will help create guidelines to help reduce the risk of infection," said World Athletics director of health and science Stephane Bermon.
Among other things, the task force will provide organisers with a risk assessment tool dedicated to determining "the outbreak risk, mitigation plans, and suggestions of contingency plans."
In addition, organisers and sports federations would be advised on how to plan a return to normal activities in the aftermath of the Covid-19 outbreak "or similar future situations".