Violah Lagat says she can't challenge herself without competition in training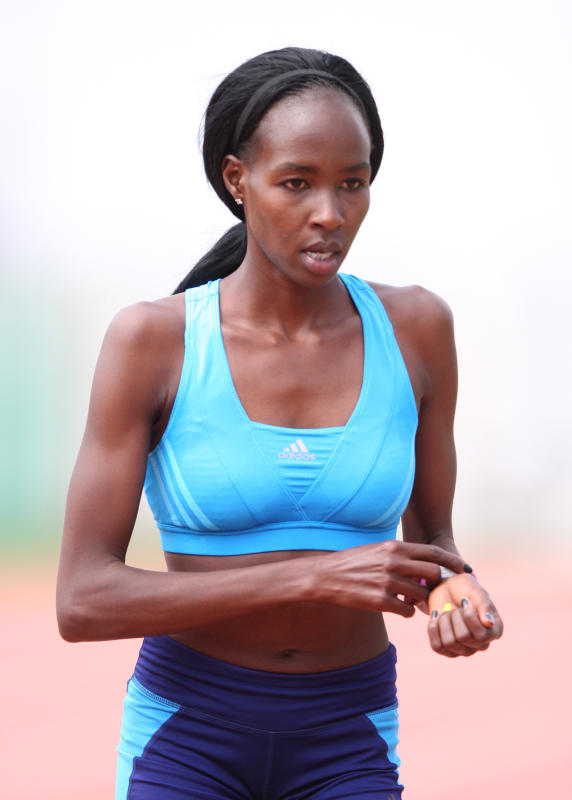 Like many athletes stuck in self-isolation at the moment, Violah Lagat, 2016 Olympian in 1,500m and younger sister to Kenyan-US middle-distance legend Bernard, says what she's missing most at the is the inability to workout with her training partners.
"I am not able to train with my teammates and that makes it really hard, especially having to do workouts on my own," the 31-year-old said.
"Being able to train with my teammates means a lot to me because I get to gauge myself in training and they also help push me beyond my comfort zone."
And, the ability to put on display the fruit of her labours.
"All of my races have been cancelled due to the spread of the virus, so I don't get the opportunity to show all the work that I have done and I also don't get the opportunity to challenge myself.
"Yes, I still receive training programme from my coach, but I just can't work with him on a one on one basis."
But, she said, goals are still there.
"The morale and motivation is still there. Nothing has changed for me because I know this is going to pass and when the time is right, I will be ready to compete."
Meanwhile, at 19, Leonard Kipkemoi Bett has already accomplished quite a bit. He won the world U18 steeplechase title, took silver in the event at the World U20 Championships in 2018 and reached the final at the World Athletics Championships last year.
But the current lockdown is forcing him to grow up even faster.
His present situation, he said, has underscored the knowledge he'd already gained about life as a professional athlete. "An athlete can't stand alone," he says. "A coach, manager, team-mates, physio... It takes a village to lift an athlete."
Government restrictions forced him to leave his training camp near Bomet, and coach John Kimetto, for his home some 35 kilometres away.
"We speak by phone daily and the goal is to make sure that I am doing something constructive in each of the workouts every day."
He misses his coach and training partners, and the instant feedback and evaluation.