Eliud Kipchoge urges fellow athletes to continue training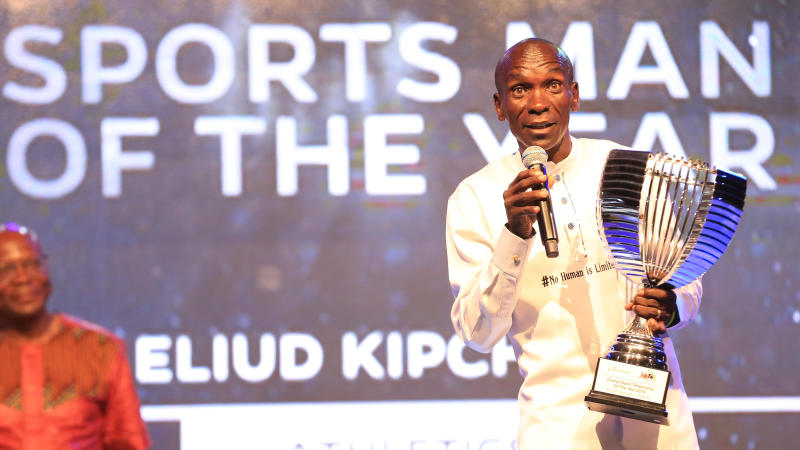 World marathon record holder Eliud Kipchoge says he has focused on strength training while in isolation to stay injury-free.
Kipchoge, whose season was wrecked by the Covid-19 pandemic, is with his family in Eldoret having left his training camp in Kaptagat to heed a Kenyan government call to remain safe and avoid public places.
The Olympic marathon champion was due to defend his title in Tokyo in August and use the London marathon on April 26 as his gauging race, though both competitions have been pushed back to 2021.
Kipchoge warned fellow athletes not to switch off training, saying if they push their bodies too much whenever the situation around the world improves, they will be prone to injuries.
"Keep training, doing what you used to do. I have a physio all the time and when something emerges, it easy to solve it. The actual period on course and the long runs help me chase away the injuries," he added.
Meanwhile, an overwhelming majority of elite track and field athletes are concerned about the reduction of testing for banned substances during the coronavirus pandemic, according to results of a survey released on Friday.
The Athletics Association, which bills itself as the unified voice of professional athletes, said on Twitter that of 685 athletes polled globally, 78 per cent were concerned about the validity of results due to reduced testing.
"Further clarity is needed on the confidence that athletes, and the public, can have in the results achieved during this period," it says.
With the Tokyo 2020 summer Olympic Games postponed, the survey also found that 82 per cent of athletes continue to train and that 86 per cent want to return to competition at some stage this year if it is safe to do so.