Longosiwa forced to shift his training camp to West Pokot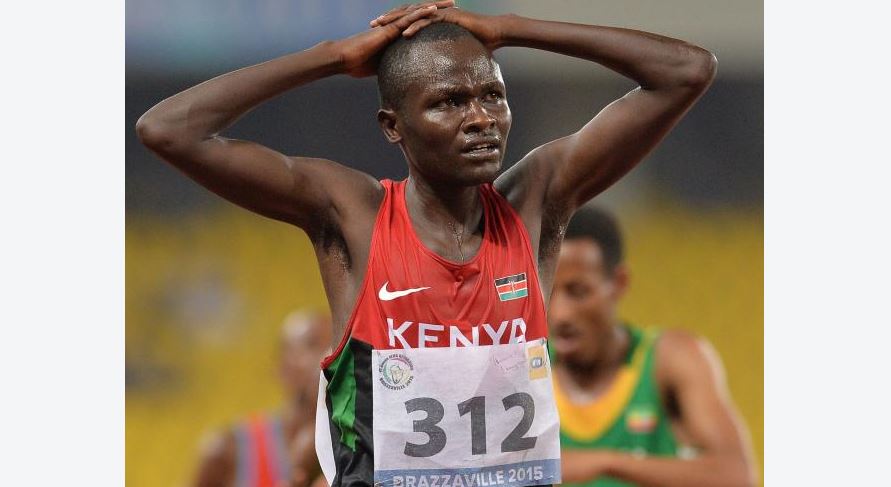 Thomas Pkemei Longosiwa, the 2012 Olympic 5000m bronze medallist, has moved from his training base in Iten to his rural home in West Pokot due to disruption caused by coronavirus.
Longosiwa, who is known to be a staunch Christian, asked Kenyans to seek God's intervention to avert the crisis.
"I decided to move from Iten to my rural home to isolate my family and I from public gatherings. Iten is a town with many people. I have many friends there who visit and I cannot avoid them.
"They come to my house more often. So I decided to retreat to my rural home. The situation compromised training in our camp. I think we need prayers at this point in time. God will heal us.
"It was hard staying in the camp. There is no money to pay rent and buy food," he said.
He quoted 2 Chronicles 20:15 that says: "Do not be afraid nor dismayed because of this great multitude, for the battle is not yours, but God's."
"It is sad that there is a lot of ignorance on the pandemic. I think we need sensitisation, especially in rural areas," said Longosiwa.
The breakout of coronavirus would advantage Longosiwa, who is recovering from a career threatening back injury.
"I am still recovering from back injury. I think if all goes well, I will be fully fit to compete for a place in the Olympic Games next year.
"At the moment, I am training steadily. I don't to push hard since the injury might reoccur," said Longosiwa, a Kenya Prisons warder.
Longosiwa makes the sign of the cross as his finishing line signature. He makes the sign after his races —with or without a win.
"Even if you have billions or whatever wealth, you can get nowhere without Christ in your heart," Longosiwa said.
He was once again quick to quote from 1st Corinthians 9:24-25: "Surely, do you not know that in a race all the runners run, but only one gets the prize? Run in such a way as to get the prize. Everyone who competes in the games goes into strict training. They do it to get a crown that will not last, but we do it to get a crown that will last forever."
Before he leaves for races abroad, Longosiwa's fellow worshippers at AIC Kenya Fellowship in Eldoret hold special prayers.
Meanwhile, having competed in an elite-only race, which had no fans at the Tokyo marathon in March, Kenyan runners Sally Chepyeko and Amos Kipruto say they dread to relive the experience, Xinhua reports.
"It was an odd race. Never before did I run in a marathon with no fans along the route course. I know they were forced to keep away, but the fans offer a different experience and they can't be replaced. Running without fans waters down the level of competition," said Chepyeko on Thursday.
The atmosphere may have impacted negatively on Chepyeko, who took the fourth spot in a race won by Kenyan-turned-Israeli Lonah Chemtai Salpeter. "The race rivalry was there, but with no fans to cheer you on, it felt empty," she said.