Eliud Kipchoge suffers loneliness of long-distance runner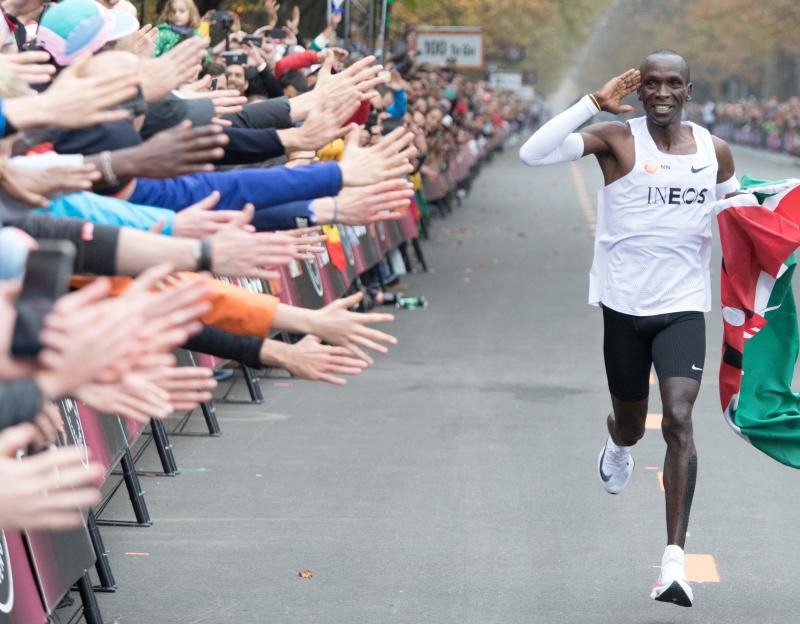 When he broke the two-hour barrier for the marathon distance in October, Eliud Kipchoge did not run alone, but now, as a diary he is recording reveals, he has no choice.
Kipchoge may be the only man to have broken two hours, but when he set the time in Vienna he ran with an echelon of pacemakers.
Now, as the first episode of "Eliud Kipchoge's Isolation Diary", makes clear, he is experiencing the loneliness of the long-distance runner.
The diary, recorded for the BBC, opens with the Kenyan rising from a kitchen chair with his tracksuit and running shoes on.
"It's now 6 o'clock," he says.
"This is now the third day since we broke up from the the camp due to coronavirus. It's really hard to train because I value teamwork. It's mutual interest because it helps me so much."
"I am trying to quarantine myself, stay with the family and make sure I don't actually mingle with a lot of people," he says.
"I am trying to keep more fit myself and wake up early at 6 o'clock and go for a run and make sure I stay fit," he adds.
"Good morning," he adds, waving, turning and heading on his own for open front door.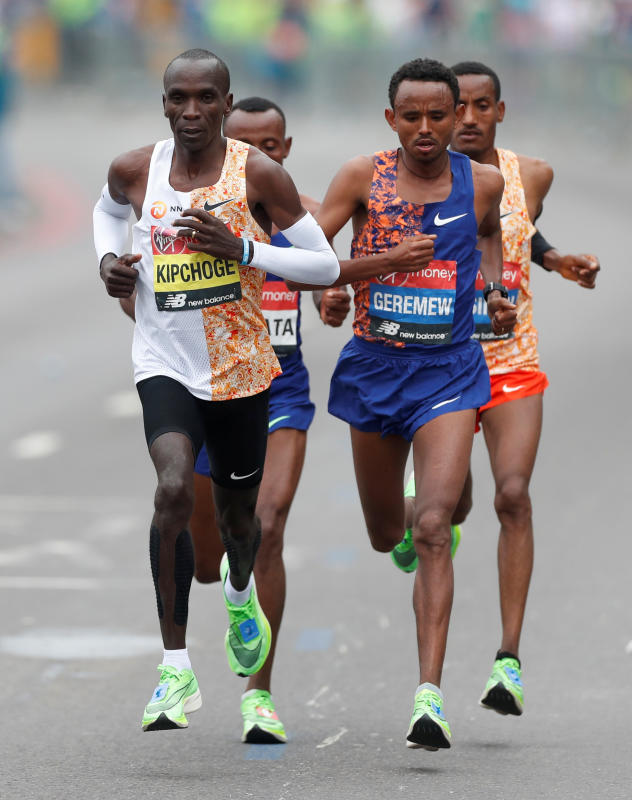 Outside it is dark and dogs can be heard barking.
Meanwhile, Kenya's Olympic body NOC-K on Thursday launched a drive to help fight the Covid-19 pandemic with top athletes speaking out in favour of containment measures.
Sports has been one of the worst-hit industries, losing billions of dollars through cancellation and postponement of competition across the globe.
But NOC-K is rallying its troops to help fight the pandemic. NOC-K Acting Secretary-General Francis Mutuku said sports has the power to change the world.
"Our athletes are suffering because they have no events to compete in. Like everyone, they have taken precautionary measures to combat the virus and are urging fellow Kenyans to do so. Together we will overcome," Mutuku said in Nairobi.
Kenya Sevens' top scorer Collins Injera, captain Andrew Amonde, Kenya Lionesses skipper Philadelphia Olando, basketball captain Ariel Okall, tennis coach Rosemary Owino and former world javelin champion Julius Yego have all shared messages.
Kipchoge said sports can help curb the coronavirus. "Let's run away from all risk of contracting coronavirus," said Kipchoge.
Injera said all efforts are worth it to curb the pandemic. "Every try counts," said Injera. Almost all sports, from football, athletics, tennis, cricket, and boxing have either been cancelled or postponed.
Okall, who plays basketball in Algeria, has been in lockdown in his house for the last one week with all sporting activities in the North African country shut down and there were speculations that the Tokyo 2020 could be postponed or cancelled.
"I can't leave home. Please maintain high hygiene by washing your hands with antibacterial soap and if you don't have it use a sanitiser with alcohol in it. By doing this we will be able to control the spread of the virus," Okall said.