Rudisha: Step by step, I'll be back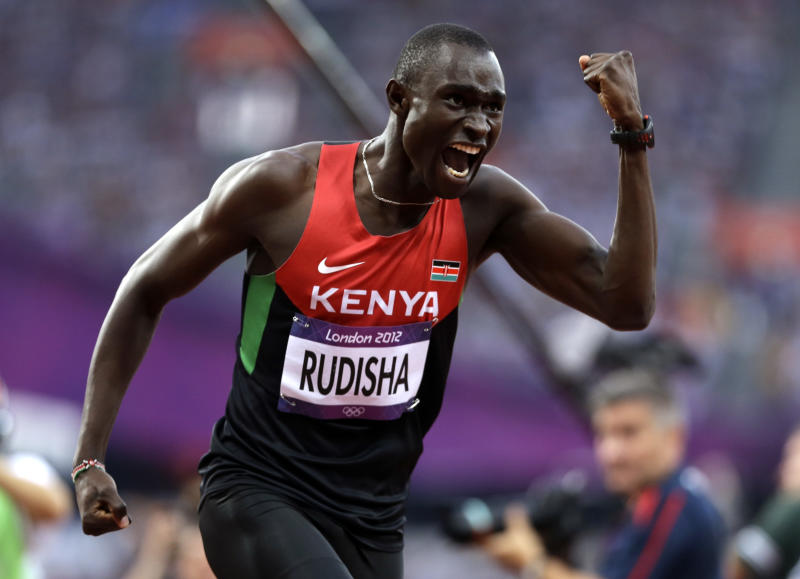 The 2020 track and field season starts at the University of Eldoret on Saturday and the usual athletes' comeback tales is expected to feature prominently.
And from south pole to north pole, the athletics world awaits two-time Olympic 800m champion David Rudisha to stage a splendid comeback.
Last year, Rudisha said he is keen to make it to Tokyo Olympic Games. He won 2012 London and 2016 Rio Olympic titles and would make history if he makes the national team.
For him, the London Olympics was a memorable one. "When I look back, the most perfect performance of my career was obviously 2012 Olympic final, being able to handle the pressure and run from gun to tape in a world record," he said.
"Even today, eight years on, my friends sometimes replay that race when we're sitting around and it's one everyone likes to watch – including me. The emotion of that moment comes back when I see the video. I'm reminded why I want to get back there again."
"But the most important thing is to just stay motivated, which is not easy when I've achieved almost everything," he told AFP.
"The 2020 Olympics is something I talked about a lot before my injury and despite all what has happened in the past, I believe I'm still on track," he said.
Rudisha, a two-time world 800m champion, remained non-committal on whether he would compete at the 2020 Toyko Olympic Games.
"I have just started training. So, I cannot say that I will make it to the Olympic Games. It's too early. Let me assess my body response first," he said yesterday.
It remains to be seen if youngsters in Commonwealth Games 800m champion Wycliffe Kinyamal, US-based Emmanuel Korir, Michael Saruni, Jonathan Kitilit and Ferguson Rotich will fit into Rudisha's big shoes, should he fail to make the national team to the Summer Games.
Two 800m big shots in former world junior 800m champion Alfred Kipketer and world 800m bronze medallist Kipyegon Bett are embroiled in doping matters.
Kipketer was charged with breaking anti-doping rules last month while Bett is serving a doping ban.
Top guns are expected to headline the Eldoret meeting, where they will launch campaigns to 22nd Africa Senior Athletics Championships in Algiers, Algeria, on June 24-28 and the Olympic Games.
David Letting, one of the national coaches, said they expect a huge turnout at the Eldoret races.
"This is the first meeting in an Olympic year. Most athletes will use the event to gauge their form ahead of Continental Tour in Nairobi (May 2), the 14 Diamond League meetings, Africa Senior Athletics Championships and the Olympic Games," said Letting.
"The track is in good condition and the weather looks favourable. So, we expect a high standard competition."
Eunice Sum, the 2013 world champion, will lead the two-lap race charges at the University of Eldoret, Athletics Kenya first track and field meeting.
Ethiopia and USA have in recent past encroached in Kenya's number one race, the 3,000m steeplechase.
At the World Championships in Doha, last year, Ethiopia's Lamecha Girma lost to Conseslus Kipruto by the thickness of the vest.