Semenya, her wife celebrated their three years of marriage as she joins women's football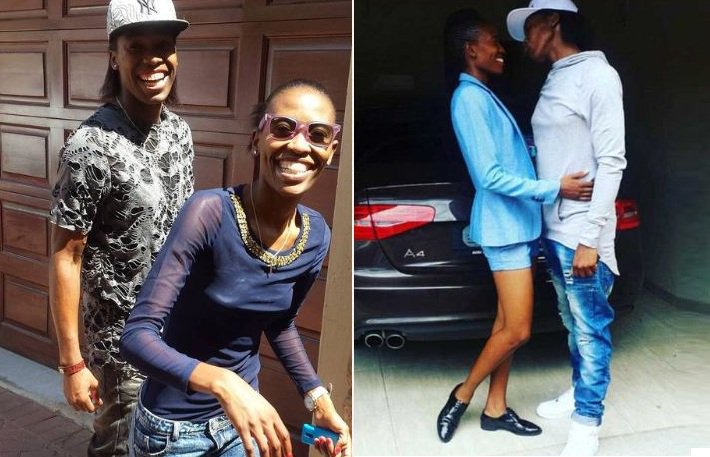 Olympic gold medallist Caster Semenya and her wife Violet early last month celebrated both her 29th birthday and their three years of marriage.
Semenya married her longtime partner Violet Raseboya in a glamorous white wedding ceremony on her own 26th birthday in January 2017.
The South African athlete shared a picture on Instagram from their wedding captioning it: "Today makes it three years since we said yes... Thank you @ledile_violet_s for being you for me. May God bless us."
The athlete's wife also revealed that she was celebrating her 29th birthday.
"Every day it is a special day when I am with you, but today its extra special one. We are celebrating your birthday and our 3rd year anniversary. Happy birthday Mokgalaka & happy 3rd year anniversary to us. I love you and appreciate you a lot. Stay blessed," she wrote.
Since Caster Semenya shot from being an unknown athlete to become world champion in 2009, her gender has come under fierce scrutiny around the world.
And any discussion of Caster Semenya must include her inflated testosterone levels that are believed to have played a part in her unbeatable track record.
Semenya has testosterone levels three times higher than is expected in women due to hyperandrogenism.
In 2018, World Athletics, the sport's international governing body, imposed a testosterone cap for races between 400m and a mile, arguing that hyperandrogenous female athletes enjoy an unfair advantage at those distances.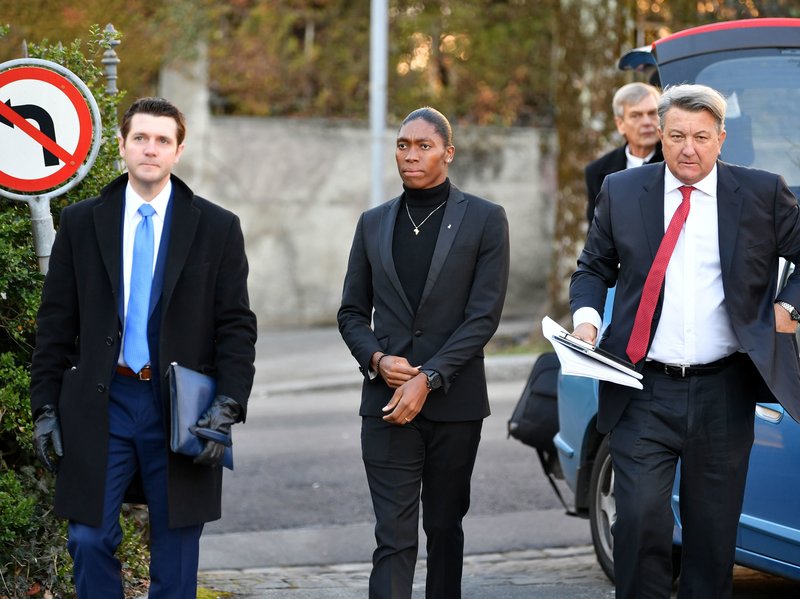 The following year, the Court of Arbitration for Sport (Cas), international sport's highest court, ruled that the regulations adopted by track and field's international governing body regarding women with high levels of testosterone are discriminatory but necessary to ensure fair competition in female athletics.
This was after Semenya and her legal team immediately filed an appeal of the Court of Arbitration for Sport (CAS) decision, arguing that the regulations are a "violation of human rights."
With the Tokyo 2020 Olympics under a year away, Semenya will continue to appeal against the regulations.
Despite numerous setbacks in her track career, the two-time Olympic 800m gold medallist is starting to prepare for a career outside of athletics after a national soccer club based in Gauteng, South Africa made an announcement that she will be joining the JVW Football Club.
CASTER SEMENYA JOINS JVW |

Olympic Champion Caster Semenya has reportedly joined and registered by JVW FC owned by Banyana captain Janine van Wyk and will be playing in the Gauteng #SasolLeague. The 28-year-old started training with the team on Tuesday. #LimSportsZone pic.twitter.com/ZbJzS4pUtK — LimSportsZone (@LimSportsZone) September 4, 2019
In a post on Twitter a day after signing with the women's football club, the 29-year-old insisted that she had not brought an end to her track and field career.
Being a footballer doesn't mean I'm no longer a track and field athlete.Just making things clear. pic.twitter.com/15G4u5P120 — Caster Semenya (@caster800m) September 7, 2019
"Being a footballer doesn't mean I'm no longer a track and field athlete," she wrote.
"Just making things clear."
Caster Semenya would not be the first Olympic star to race to success in another sport.
Eight-time Olympic champion Usain Bolt after he retired from the track, joined Norway's side Strømsgodset Toppfotball and Germany's Borussia Dortmund before moving to his final team, the Central Coast Mariners in Australia.