Top guns attend AK and Adak seminar
Last updated 9 months ago | By Stephen Rutto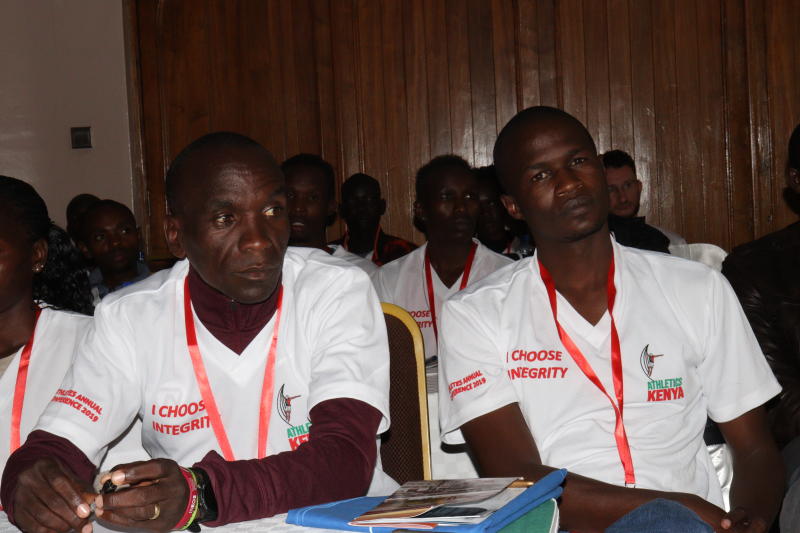 World marathon record holders Eliud Kipchoge and Brigid Kosgei, as well as world 800m record holder David Rudisha, are among an armada of top athletes at Athletes Conference in Eldoret.
At least 50 athletes including former world marathon record holder Wilson Kipsang attended the three-day conference which started with training on anti-doping, investment and media relations.
Paul Mutwii, the AK senior vice president in charge of competitions, said the federation will do everything possible to curb the use of banned substances and maintain the integrity of the sport.
Mutwii said training of athletes is fundamental in the anti-doping war, saying the menace will bring down careers of many athletes if proper education is not carried out.
"Athletics is a career that benefits of many people and because of that there is need for education and awareness," Mutwii said.
Also among topics to feature prominently in the conference is ways in which athletes can seek treatment from authorized doctors to avoid being doped innocently.
Rudisha said budding athletes will learn from their seniors on a range of issues including doping and finance.
"We will have the opportunity to interact as athletes and compare notes on a lot issues related to the sport. We have to join hands in the fight against doping," said Rudisha, saying elite athletes will encourage upcoming talents to ways to avoid doping.