Vivo Energy boost for Kakamega Forest race
Last updated 8 months ago | By Standard Sports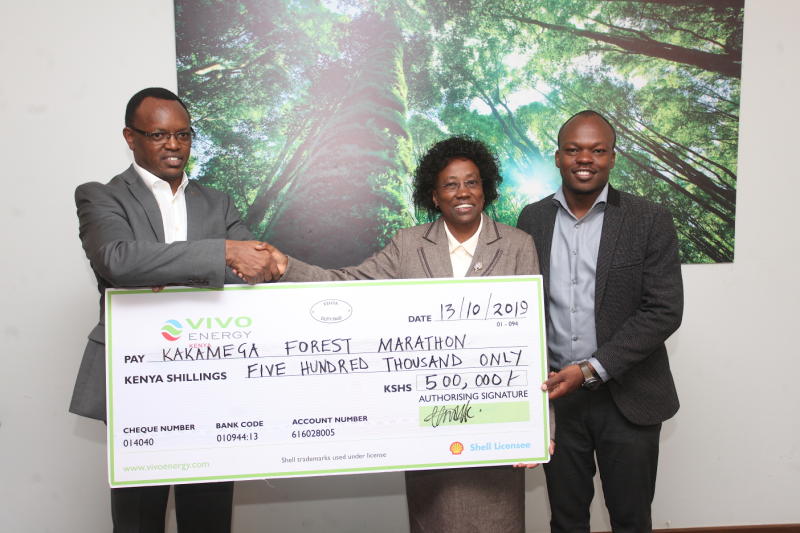 Kakamega Forest Marathon to be run on November 30 has received a Sh500,000 boost from Vivo Energy Kenya.
This year is the sixth edition of the marathon and over 1200 runners are expected to compete in 42km, 21km and 15km races.
SEE ALSO: Racism: Zaha wants action against online abuse
The marathon will follow a breath-taking route through the heart of Kakamega Forest.
Runners will range from professional athletes to passionate running enthusiasts. Kakamega Forest marathon is a breeding ground for athletes who end up becoming world champions.
SEE ALSO: Chelsea win to boost Champions League chances
Brigid Kosgei, who won the 2018 and 2019 Chicago Marathons and the 2019 London Marathon is also the record holder of 2018 Kakamega Forest 21km women race.
Proceeds from the marathon last year was used to buy 18, 000 indigenous tree seedlings, that were planted this year during the long rains of March to April.
SEE ALSO: Man United stick six first team players on transfer list to fund summer spending spree
Speaking during the cheque handover ceremony at Vivo Energy Kenya offices, Hannington Kimathi of Kakamega Forest Heritage Foundation said: "The Kakamega Forest Marathon is part of a wider project to sensitise the world on the need to protect the indigenous forest."