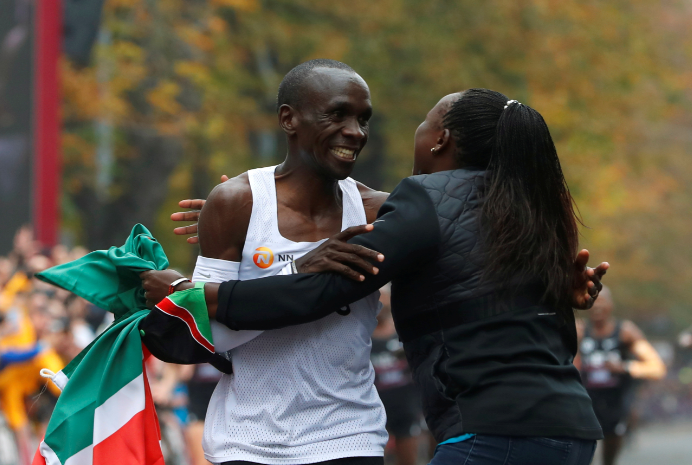 "One final lung-bursting stride for Kipchoge, One giant leap for human endeavor…" shouted the commentator as World marathon record-holder Eliud Kipchoge crossed the dry flat finish line in Vienna, Austria.
Kipchoge, months ago, had declared to attempt the impossible – running a 42-kilometer marathon under two hours.
SEE ALSO: 7 reasons why Kipchoge's historic INEOS feat was not recognised as World Record
"No human is limited, "he said, as he embarked on a personal journey to break a record he set himself two years ago.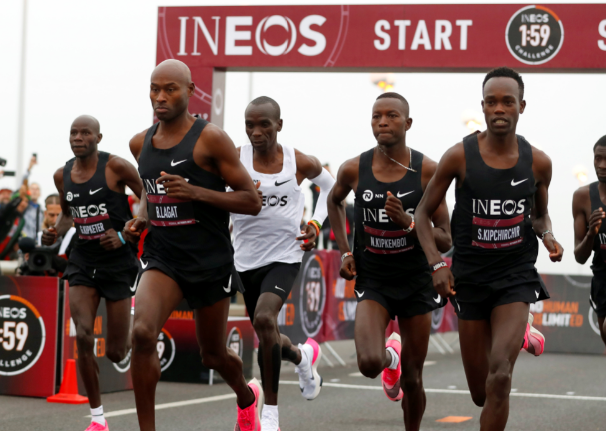 Kipchoge had attempted to complete a marathon under two hours in Monza, Italy in 2017 but failed, - crossing the finish line after 2:00:25, 25 seconds short of the two-hour barrier.
Fast forward, October 12, 2019 and Kipchoge just arched his name into the history books after crossing the finish line in one hour, 59 minutes and 40 seconds.
Indeed, #NoHumanIsLimited.
SEE ALSO: Get ready for virtual Lewa marathon today
"I am feeling good. It has taken 65 years for a human being to make history in sports; after Sir Roger Bannister. I have tried. I am the happiest man to run under 2 hours to inspire many people; to tell people that no human is limited, you can do it. I am expecting more athletes from all over the world to run under 2 hours," said a delighted Kipchoge after the race.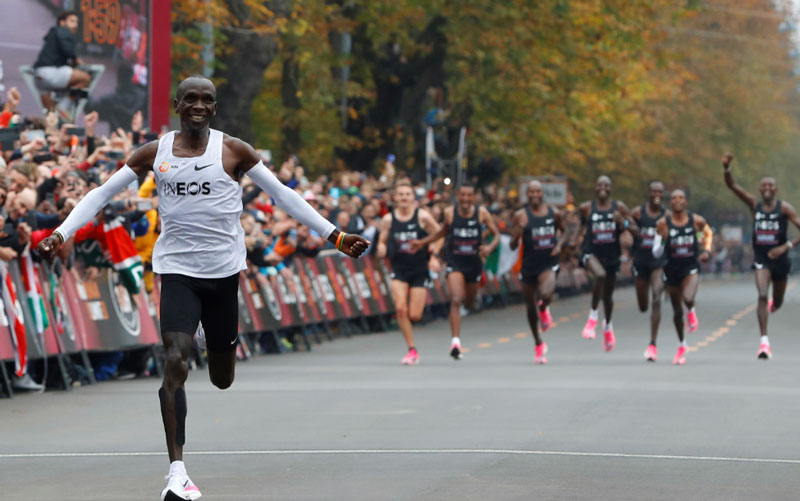 Family and friends of the world marathon record-holder and Olympic champion, who were glued to their TV screens from Uasin-Gishu County from 7:00 am, could not hide their joy as their son stormed into the history books in style.
"We are very happy. You have lifted our name internationally and we are very happy," said one of his relatives.
"We have been waiting for this day since we knew he was going to do it. We thank God for giving him the strenbgth to do it. We thank his mother for giving birth to Eliud. He brings great happiness," said another.
Former marathon greats including Paul Tergat tipped Kipchoge to complete this challenge.
"He is going to do it! Just leave alone running 1:59:58. No one believed that anyone would ever run under two hours and five minutes but I proved them wrong since I was brave, bold and strong mentally and physically," said Tergat.