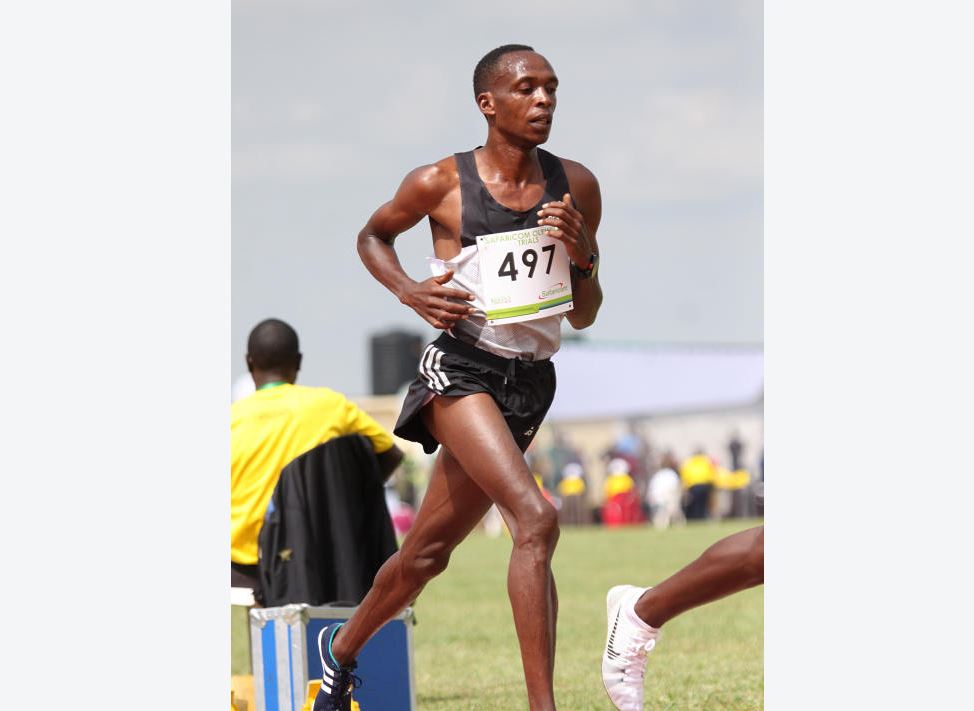 Peter Vint, Performance Team Manager for the Ineos 1:59 Challenge, said an electric car is the best –and the only –way to world marathon record holder Eliud Kipchoge runs at the same speed for the 42.195km race.
But behind the car are 41 pace-setters leading Kipchoge's bid to unlock human potential.
SEE ALSO: Learn to cope with virus, Kipchoge says
They include Kipchoge's neighbours at Kapsisiywa village in Abu Dhabi Marathon winner Marius Kipserem and America's Bernard Lagat.
Others include his NN Running team mate Gideon Kipketer, training mate Augustine Choge, Eric Kiptanui and Uganda's Thomas Ayieko.
SEE ALSO: 7 reasons why Kipchoge's historic INEOS feat was not recognised as World Record
His peers back at home expect to watch their keen attempt to make history.
Eliud Basi, Kipchoge's neighbour, said: "Eliud is about to write history. And we are happy that two of the pace setters come from here. We have Marius Kipserem and Bernard Lagat of USA. We have no doubt that he will run below 1:59."
SEE ALSO: Kane goes past 200 club goals as Spurs win at Newcastle
If Kipchoge dips under two hours, the pace-setters will no doubt enter into the elite club of Kenyan stars who set pace in some of the memorable world records.
Pacemakers have always been employed by race organisers for world record attempts with specific instructions for lap times.
Pace setting became prominent after Chris Brasher and Chris Chataway successfully paced Roger Bannister to break the four-minute mile for the first time in 1954.
David Kiptoo, the 1996 Olympic 400m bronze medallist, set the pace for Kenyan-born-Dane Wilson Kipketer in 800m and Noah Ng'eny in 1000m.
Kiptoo said world records are unattainable — save for 400m, 200m and 100m — in all races from 800m to marathon. That implies all the runners in the sprints can play the role of pace-setting.
"Apart from 100, 200m and 400m, no one has posted world record times without pace-setters. And this explains that there is no world record without a pace-setter. I doubt if there is any," Kiptoo said.
And pace-setting has turned out to be a money-minting venture and, at best, a career to some athletes, among them Kiptoo. "I made a successful career in pace-setting…I even earned more on it alone. In most races, I could earn more than the runner-up finisher as I was a good 800m runner," Kiptoo said.
"You need to be focused so that after pacing, you utilise the experience and have others pace for your races. That only comes when you have the best judging skills and I believe I had it. Look at my races, I completed 200m stretch in 25 seconds and 49 seconds in 400m mark," he said.
He says some undermine pace-setters as low class runners, "but they are not. They must be very good."
Sammy Tangui, who was the pace-setter for David Rudisha's 1:41.01 then a world record, says a pace-setter should be a mathematician.
Peter Kirui, another career marathon pacesetter, adores his world-famed role. "It is not tedious. It is just a matter of planning," said Kirui, who paced top marathons last season.
Daniel Kipng'etich Komen has three world records –3,000m (indoor), 3,000m (outdoor) and two miles.
Komen said: "Laban Rotich set the pace for my indoor world record, John Kosgei and David Kisang led me to the outdoor world record while Martin Keino paced the two miles world record."
Martin Keino set the pace for seven world records - Daniel Komen (two miles and 5,000m), Ethiopia's Kenenisa Bekele (outdoor and indoor 5,000m as well as 10,000m), Haile Gebrselassie (5,000m and 10,000m).