Kenyan marathon squad ready to sweat it out in Doha tonight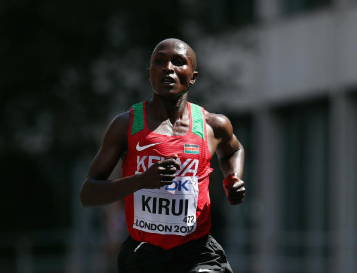 If recent history is any guide, the men's marathon title is likely to go to an African runner with Kenya entering four runners led by defending champion Geoffrey Kirui who will be out defending the title at midnight.
Despite the race starting at midnight in an attempt to avoid the brutal heat of the day, temperatures are still expected to be 30C as marathoners take on the course along the waterfront of Doha's famous Corniche connecting Doha Bay and Doha City Centre, set against the capital city's towering skyline.
Unlike track and field being staged in an air-conditioned Khalifa International Stadium, marathoners have to endure the unforgiving Qatari heat as witnessed on day during the women's race where also half the field failed to complete simply because you can't air-condition 42km of road.
Kirui who is also the 2017 Boston Marathon winner will partner with Laban Korir who has wealth of experience on the roads having won Setúbal Half Marathon in Portugal, and another followed at the 2009 Pombal Meia Maratona.
At the 2011 Amsterdam Marathon, he finished second with his run of 2:06:05 behind his compatriot Wilson Chebet. Korir then won the 2014 Toronto Waterfront Marathon with a time of 2:08:15. He holds a personal best of 2:05.05 from Armsterdam Marathon in 2016.
Paul Lonyangata is another member of the squad that holds personal best of 2:06.1.
Amos Kipruto is the fourth member of the team, he made his marathon running at the 2016 Rome Marathon with a victory. In 2017, Kipruto won the Seoul Marathon in 2:05:54, before finishing fifth in the Amsterdam Marathon in 2:05:43. He was runner-up at the 2018 Berlin marathon.
Away from the Kenyans Mosinet Geremew tops the entry list with a PB of 2:02:55, set as he followed home Kenya's Olympic champion and world record-holder Eliud Kipchoge as he won the London Marathon.
Mule Wasihun was one place behind in London in a personal best of 2:03:16 that places him third in this season's list also.