Hopeful Korir targets podium place in 400m final tonight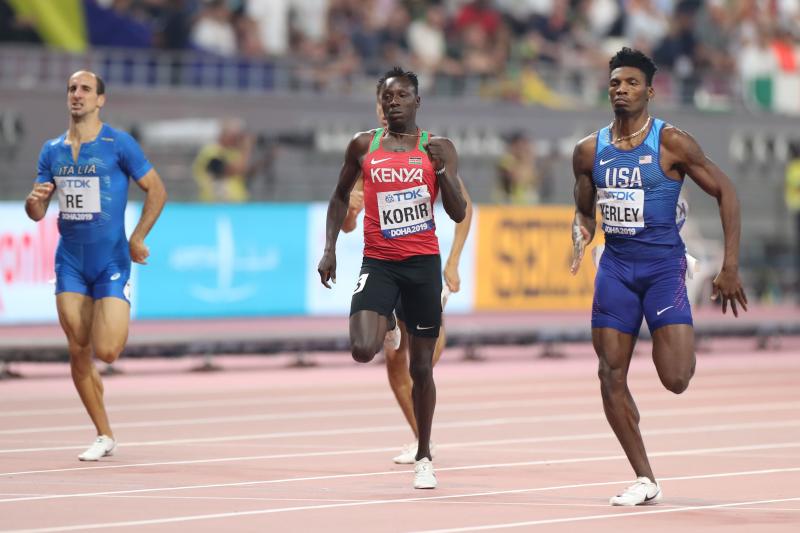 After a disappointing show in men's 800m, his preferred event, Emmanuel Korir had something to smile about on Wednesday following his qualification to today's 400m finals.
Korir posted a season-best time of 44:37 behind American Fred Kerley who won the race in 44:25.
The US-based Korir has not only turned his gun to lowering the 27-year-old Kenyan national record of 44.18 seconds held by Samson Kitur which he set during the 1992 Barcelona Olympics Games, but also a possible podium spot.
"I ran well and achieved my goal of advancing to the final. My aim is to break the national record (44.18). I am not sad about not making it to the 800m final because I gave it everything I had. I will fight in the final and if I finish in top three, I will be very happy," Korir said.
Another Kenyan who ran the semis was national champion Alphas Kishoyian who failed to advance to the final after his sixth-place finish in 45.55 seconds.
Steven Gardiner of the Bahamas, who ran 44.13, and Kirani James of Grenada and 2012 Olympic champion will spice up the finals.
Today's men's final, however, will lack world leader American Michael Norman, who was last in the third semi-final, clocking 45.94 – almost exactly two-and-a-half seconds slower than the time with which he leads this year's world list.
Norman seemed as baffled as anyone about what had just happened as he finished last.